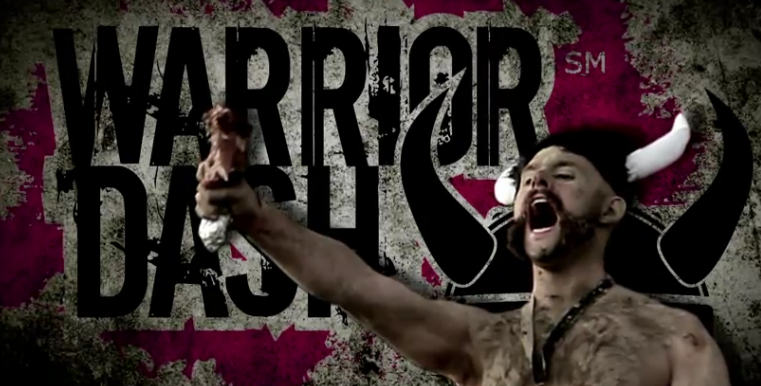 How to Train for Warrior Dash (sort of)
August 8, 2011 by Jen Balisi
First off, apologies for the huge delay in posts. From all the packing, moving out of my St. Marks apartment (sadface), unpacking, and getting my life (aka stuff) back in order, I've just been too busy/lazy to update this. But now I'm temporarily back in my house in the dirty Jerz until I move back into the city in September (read: I have almost nothing to do) so I can actually update this baby.
Aside from all the moving, one thing that's been keeping me preoccupied in my health-conscious side of life is training for Warrior Dash, a 3.2 mile race overrun with obstacles like crawling under barbed wire, climbing cargo net walls, rappeling down a ravine, and jumping over fire. Of course, after such strenuous physical activity, its only fitting that the end-of-race festivities include smoked turkey legs, a free beer, and a viking hat as a token of accomplishment (can't lie, might be most excited for the viking hat).
The website describes it as "the craziest friggin day of your life." They're probably right. After all, the closest I've ever gotten to this is probably hiking up a mountain and crossing makeshift bridges in Marrakech to see some beautiful waterfalls. Considering this did not involve a) running for 3 miles or b) fire… um yeah, I'm not even close.
In any case, after 3 weeks in Europe in June and numerous lazy days after that, I've kind of been off my game in terms of training. But I'm trying to make up for it, in my own way. To give you an idea, here's a sample of what I've classified as #warriordashtraining the past few weeks:
I've tried to couple this with healthier eating. My newest addiction: yuzu salmon with avocado (I don't have a picture of it, but it's on this menu from the Japanese restaurant I always get it at). Absolutely delicious and high in lean protein, omega-3's, and other healthy fats (probably on the high-side sodium-wise, but let's forgive that for now).
Hopefully I can stay motivated and keep actual training > fake training and healthy diet > gluttony, at least until the race on Sunday. I WILL NOT COME IN LAST, DAMNIT (this is directed at specific individuals – you know who you are). Wish me luck!