Filipino Food is Taking Over Manhattan, and It's About Damn Time
August 10, 2011 by Jen Balisi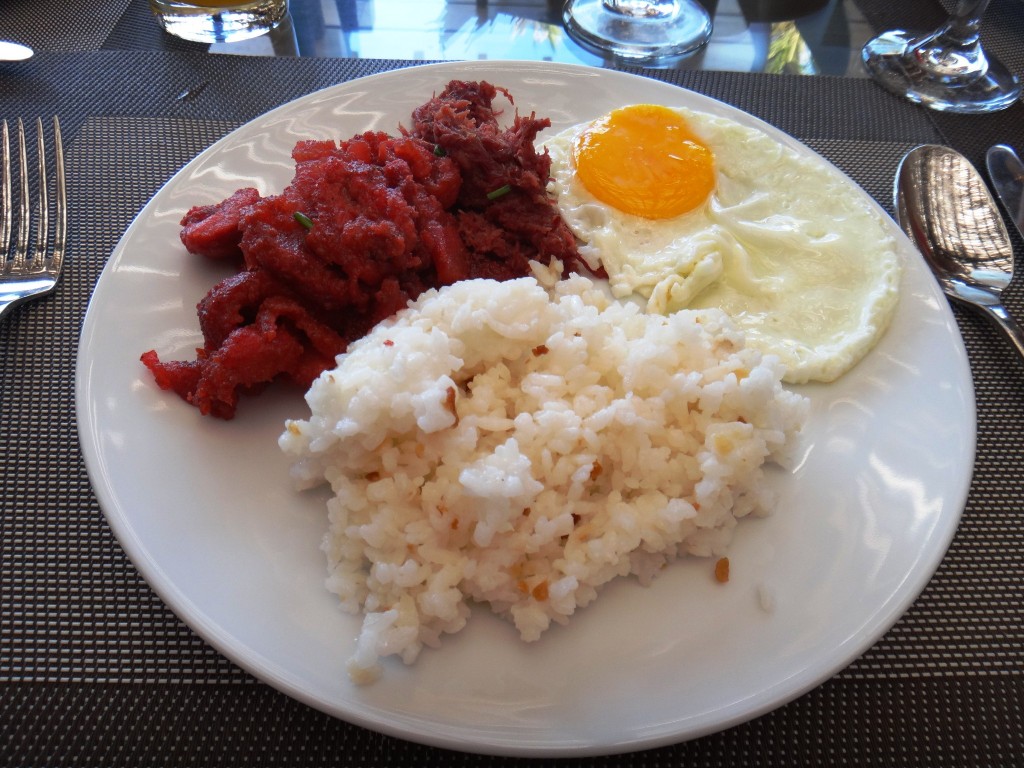 As someone who grew up on my parents' Filipino cooking, coming to Manhattan as a freshman at NYU and finding that I had limited choices for fulfilling my Filipino food craving was kind of disheartening. Cendrillon closed in my first year in the city, leaving places like Elvie's Turo Turo and Pistahan, but those eventually closed a year or so later as well. While the option of visiting Little Manila in Woodside was always available, with the area even boasting a Jollibee, the most popular fast food chain in the Philippines, I really wasn't about to make a 40 minute commute just to get my fix of lumpia shanghai. I mean really, that's just kind of nuts.
Luckily, it seems that Filipino cuisine is finally starting to garner some real attention and staying power. Just yesterday, NYMag's food blog Grub Street had a feature on Maharlika in the East Village and a new bakery called Pan de Sal in Gramercy, and the blog has actually been giving Filipino food pretty good publicity since the initial opening of Maharlika as a pop-up brunch spot.
So now that it seems Filipino food is getting the press it deserves, I hope more people, especially non-Filipinos, are able to experience just how freaking good our food can be. Hell, even Anthony Bourdain said we have the best pork in the world. In any case, to help the cause, I've highlighted some of my favorites and other notable places in NYC where you can get your Filipino food fix. Mind you, it totally isn't the healthiest cuisine, and if you're vegetarian, good luck finding something without meat in it, but some things are worth the splurge every now and then.
The Beginner's Guide to Filipino Food in Manhattan
Kuma Inn – Although Kuma Inn (a play on the Filipino "kumain," which means "to eat") is actually Filipino-Thai fusion, that just makes it an even better starting ground for anyone unfamiliar with Filipino cuisine. The 2nd floor restaurant in the Lower East Side is really cozy, every tapas-style dish we tried was delicious, and best of all, IT'S BYOB! Notable dishes: pork buns (pictured above – note that they are a special so they may not be on the menu but if they are available, you MUST get them!), chinese sausage, adobong PAL chicken wings, arroz valenciana, garlic rice. Oh and reservations are highly recommended.
Krystal's Cafe 81 – Ok so this East Village outpost of the notable Krystal's in Queens may have mixed reviews on Yelp, but I've never been disappointed in the times I've visited the restaurant/bar. And as a restaurant/bar, they have a great happy hour (including Red Horse!) that goes great with their solid offering of all the classic Filipino fare, like adobo, lumpia shanghai, lechon kawali, and crispy pata, as well as all-day Filipino "silog" brunch items.
Johnny Air Mart – Finally, Manhattanites don't have to venture to Queens for their Filipino groceries! Right off of Stuy-Town, the Filipino bodega not only features a good selection of all the Filipino snacks, spices, and ingredients you need, but they also have a counter of prepared foods featuring staples like kare-kare, bistek, and Filipino BBQ that you can take to-go.
Grill 21 – I've never actually been to this place (trust me, it's on my checklist), but for those looking for some fantastic Filipino food, I've been told that this Gramercy restaurant is the place to go, though it is on the pricier side. Since I can't vouch for it personally, just check out Yelp for tips.
Sa Aming Nayon – This newly opened East Village spot has already garnered attention from the likes of Serious Eats and the Village Voice thanks to its traditional Filipino offerings with family style portions at affordable prices. The space also has a back patio for some nice outdoor garden dining. Update: Now closed =(
Maharlika – Already mentioned, but just so it's officially in this mini-guide, this newly-opened-originally-just-brunch pop-up restaurant has been garnering buzz for good reason with their notable brunch and other unique specialties, such as their longga dog which puts a fast food take on traditional Filipino sausage. I've only sampled their hors d'oeuvres at a benefit party, but if their small-bites are telling of their full-sized offerings, then Maharlika is sure to satisfy. Update: I've since tried their amazing longga dog at the Great Googamooga and have also dined there multiple times. Needless to say, all of the food was delicious, and Maharlika's Ube Waffle with Filipino Fried Chicken and Macapuno Syrup is truly a hallmark dish that takes inventive a really inventive twist on the standard chicken and waffles with Filipino flavors. Do yourself a favor and go!
Purple Yam – While this Filipino-Korean fusion spot is actually in Brooklyn, it's worth noting, especially since they sometimes offer their dishes at street fairs (Purple Yam had some of the longest lines at last year's Grub Street Food Festival) and possibly even in the Upper West Side. Regardless, this brainchild of the former owners of Cendrillon has garnered much praise that may make it worth a trip to Ditmas Park (again, also on my checklist).
So whether you're a total Filipino food newbie just looking to try something new or you're a full pinoy/pinay looking to get a taste of home in the concrete jungle, I hope this guide helps. Feel free to leave your own recommendations in the comments. Now, kain na tayo! (Let's eat!)