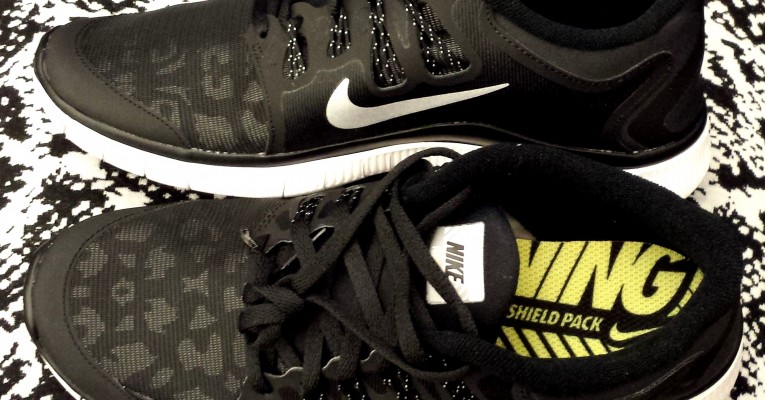 Fueling my Shoe Obsession: Nike Free 5.0+ Shield Running Shoes
January 23, 2014 by Jen Balisi
Let's take a moment to talk about one of my favorite pairs of shoes – my Nike Free 5.0+ Shields. These babies are not just for running, though that's what Nike designed them to do. While these definitely are the "I'm training for a marathon" running shoes, these are also the everydays – the "I'm walking to work in these and I don't care that I'm wearing them with business clothes DON'T JUDGE ME" shoes, the "I'm gonna be in line at Trader Joe's for 30 minutes so I need something comfortable" shoes, the "It's the freakin' weekend baby I'm about to have me some fun eating brunch and going shopping" shoes.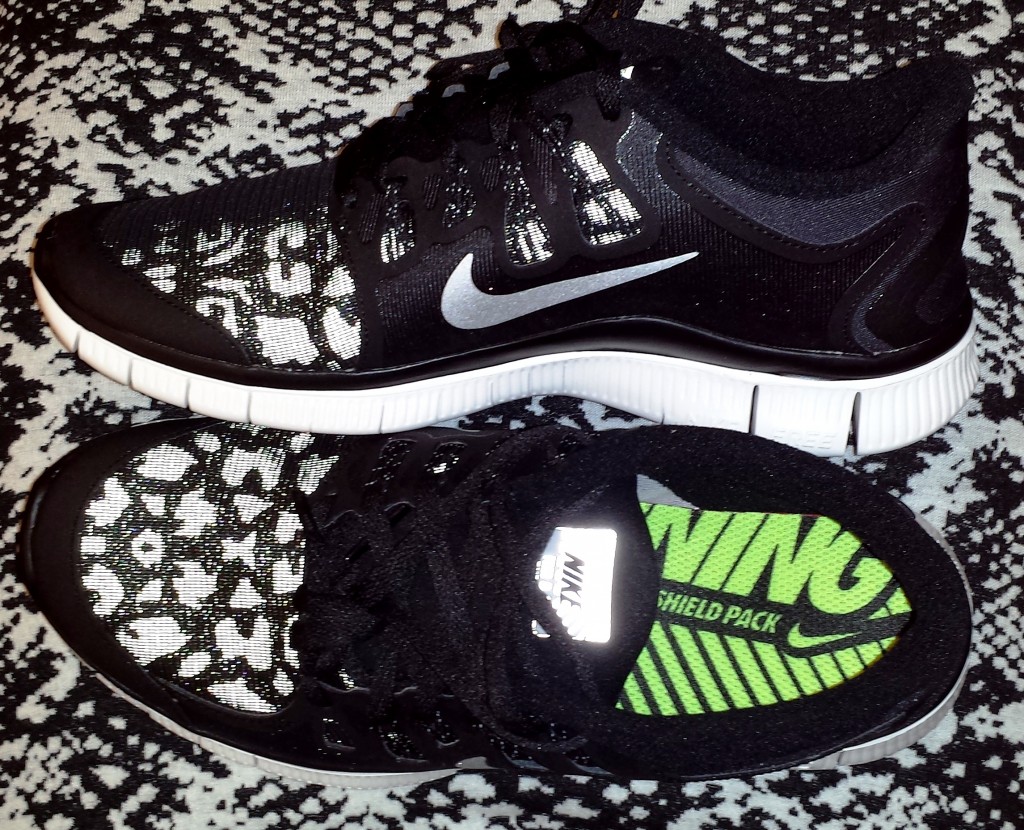 These black and white beauties have a secret though, something Nike has dubbed the "Shield." A reflective surface that in average lighting, is black like the rest of the outer surface. But when it gets dark or when the light hits them right – FLASH – white leopard print is revealed. They're part of Nike's Flash Pack, a collection they debuted this winter designed for nighttime, cold weather running, equipped with microfleece lining for a bit of additional warmth. The cushioning in the lining provides all day comfort, while the flexible sole with deep grooves allows your foot to move more naturally and freely when you run.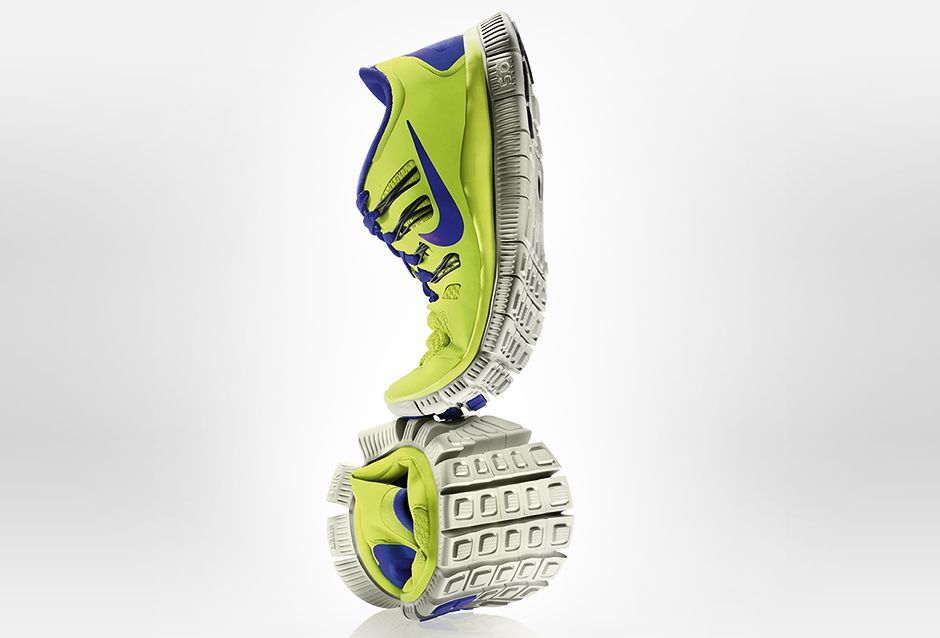 Unlike the standard Nike Frees, the Nike Free 5.0+ Shields are made with a water resistant exterior – I ended up wearing them to work the other day when the snowstorm began and was pleasantly surprised not only to have avoided slipping and busting my ass thanks to the traction in the soles, but that my socks didn't get wet (which is the worst).
A word to the wise – if you are looking into buying these, do know that these shoes run 1/2 to 1 full size small. I usually wear a women's 6.5 and ordered the 7 for a perfect fit, but if you plan to wear thick socks with them, a full size up might be a good route. If in doubt, try them on in the store before buying.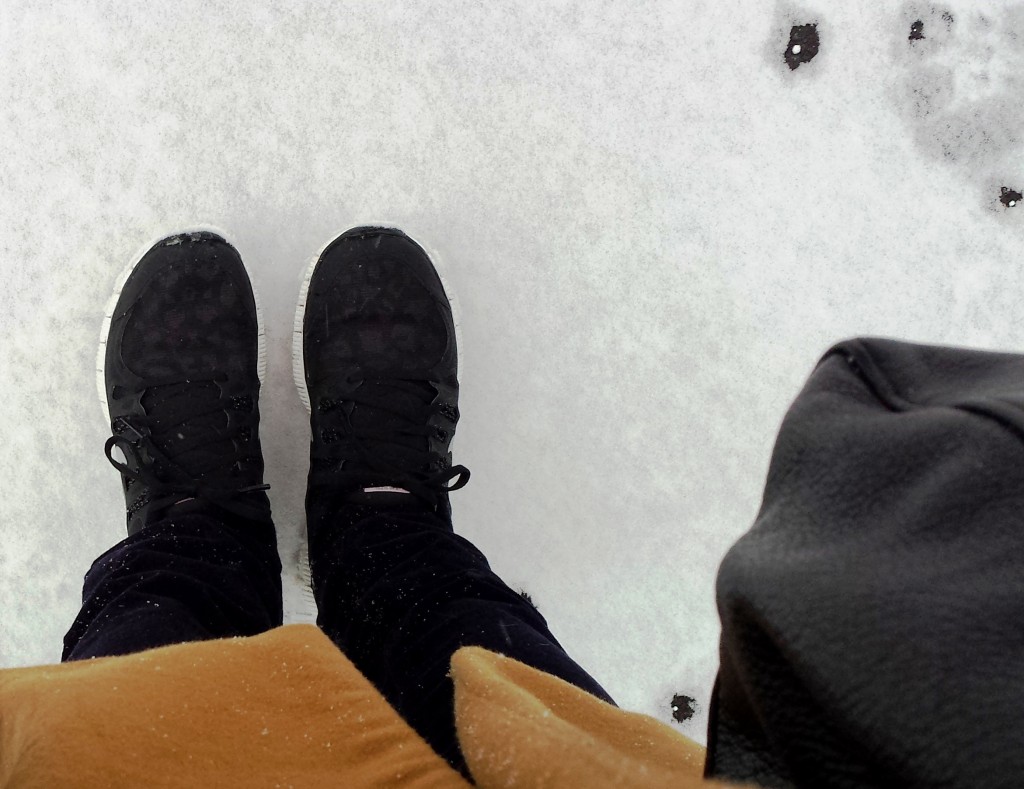 While I got them in black and white to add a neutral colorway to my collection of more ridiculous printed sneakers, they also come in more flashy styles with neon trim for both men and women. Overall, I highly recommend the Nike Free 5.0+ Shields both as shoes to just walk around in and for long distance running, especially in these current wet winter conditions.
You can find them at all the major footwear retailers, or try Foot Locker or Six:02 where they're currently marked down. Happy running!