Anti-freeze: Unlimited Sangria at Rayuela and Fuzzy Cardigans
February 4, 2014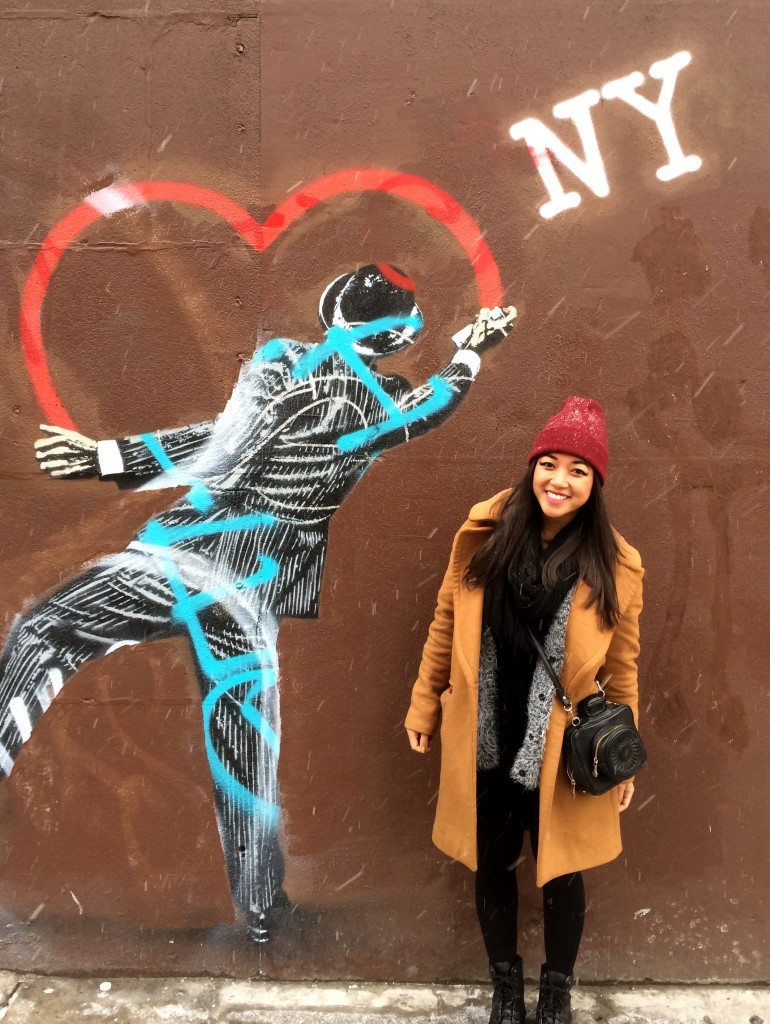 Keeping warm in cozy layers in front of Nick Walker's I Love NY
Zara camel coat (similar) | Motel Cardigan | Nasty Gal Shoe Cult combat boots
Beanie bought off the street (similar) | Modcloth camera bag (similar)

In my mind, there's almost nothing better than re-hashing the details of a Saturday night out over brunch the next day. So despite the crummy weather (which is apparently becoming inescapable), I joined a group of friends for drunk brunch a couple of weekends ago at Rayuela. I had never even heard of the restaurant before, but it turned out to be bright, airy, and spacious – an anomaly compared to most places in the Lower East Side.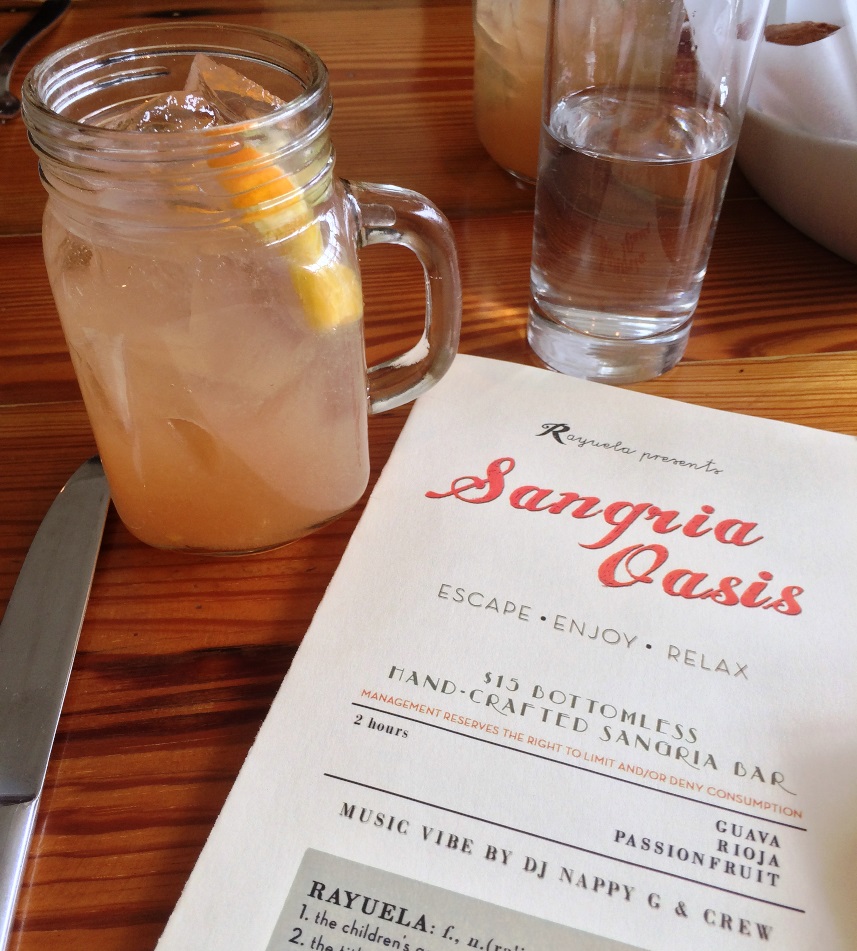 Rayuela offers unlimited sangria with your brunch entree for an additional $15, with flavor options of guava, rioja, and passionfruit. Unlike a lot of brunch places that water their drinks down to offset costs of all-you-can-drink, we were glad to find the sangria flavorful and leaving us with a good buzz by the end of our meal. We did go earlier in the day when the restaurant didn't have as many other tables though, so I'm not sure if the service and sangria falter as the restaurant gets more and more packed.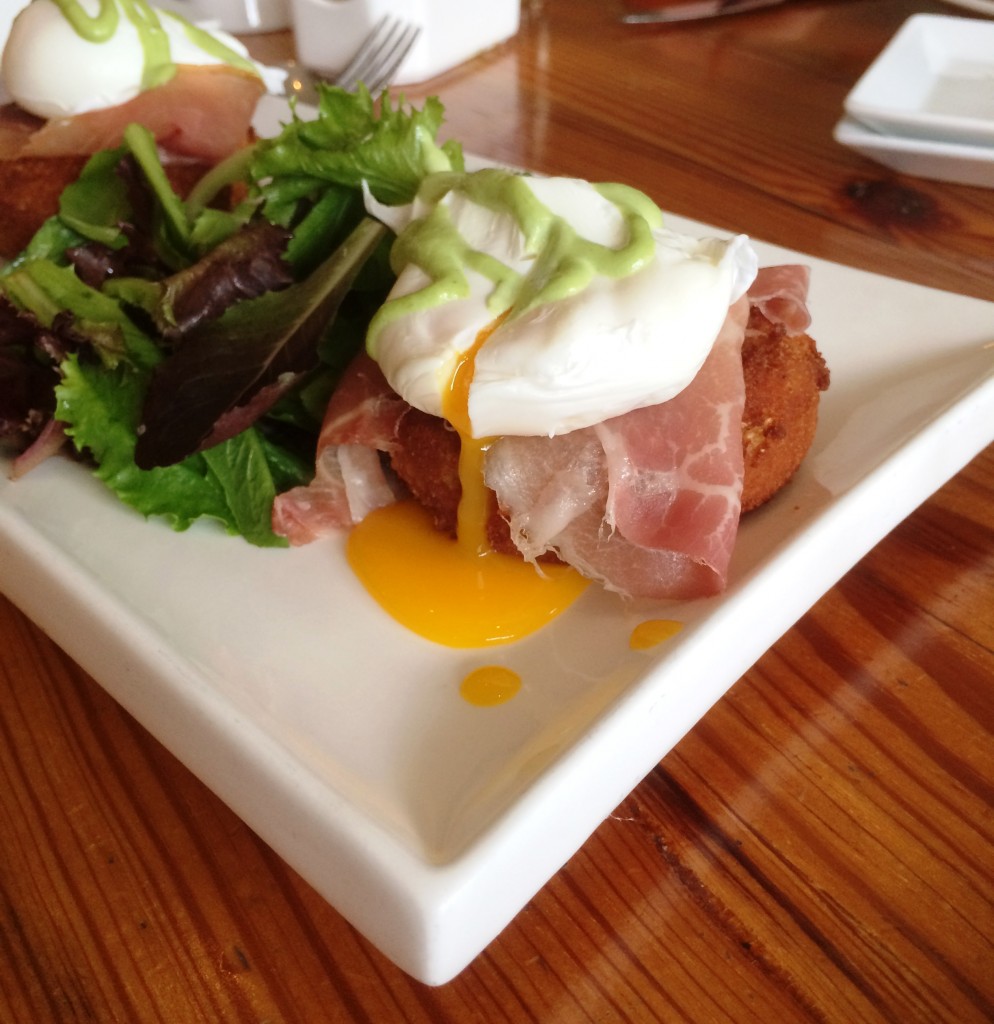 The food was also tasty, from the eggs benedict on top of a quinoa cake with a perfectly poached egg (above) to huevos rancheros to fresh guacamole. All in all, Rayuela's all-you-can-drink brunch was one of the better ones I've been to and a warm, buzzing oasis in the midst of the freezing weather and snow.
That said, it certainly helped that I was keeping cozy in my incredibly soft, fuzzy Motel Cardigan. With the way the weather is in the Tri-State area these days, I practically live in chenille and knit sweaters, like the ones in my collection below. You can find the ivory one at H&M and similar ones at Urban Outfitters – highly recommended to keep warm in this damn cold though unlimited sangria is certainly a good option for keeping warm as well 😉