Friday Five: Daisy Daze at the Marc Jacobs Daisy Pop-Up Tweet Shop
February 21, 2014 by Jen Balisi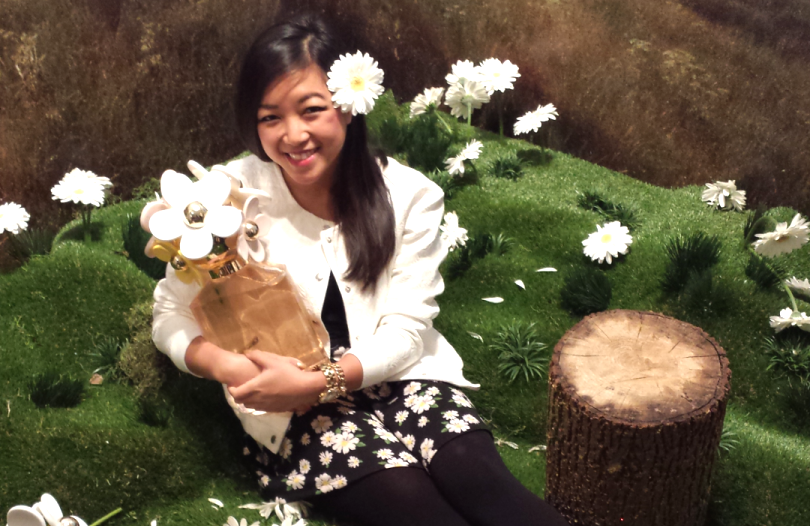 In a field of daisies at the Marc Jacobs Daisy Pop-Up Tweet Shop.
Mustard Seed Brocade Bomber Jacket | Forever 21 Daisy Skater Skirt (similar)
I own almost every kind of Marc Jacobs fragrance. The feminine, floral scents not only smell amazing, but they always come in gorgeous and fun bottles highlighting the essence of the fragrance, like the rose topped bottle of Marc Jacobs Lola or polka dotted Marc Jacobs Dot. But my absolute favorite has always been Marc Jacobs Daisy, so when Marc Jacobs hosted a pop-up store in celebration of fashion week, I had to stop by.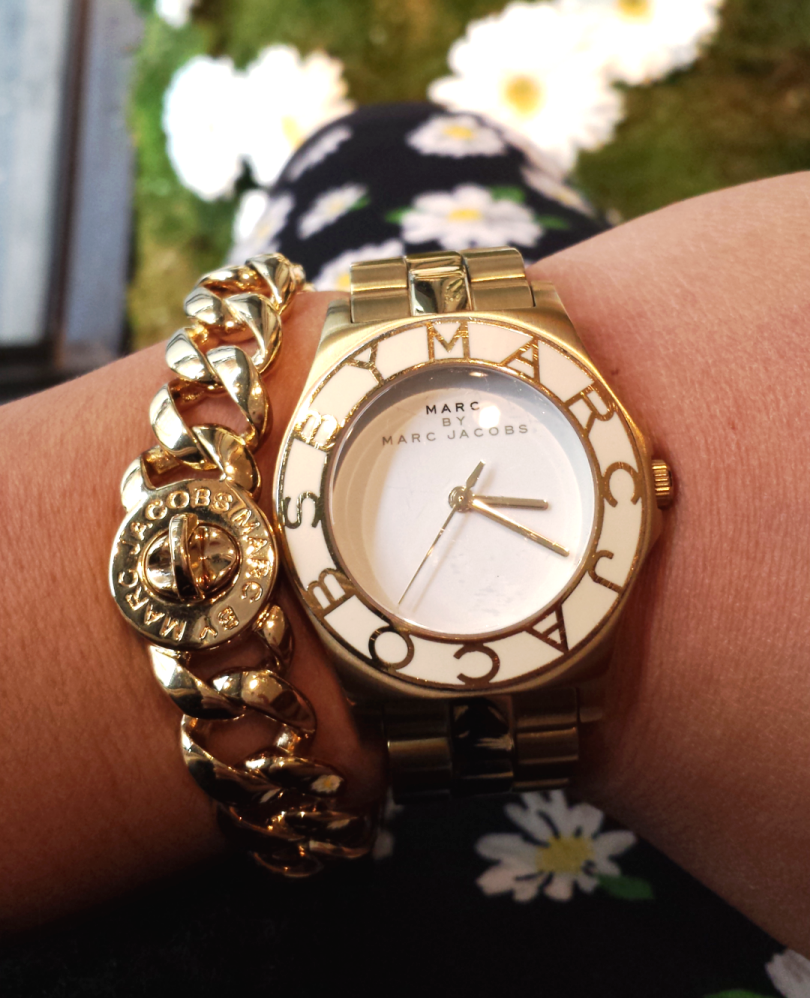 Marc by Marc Jacobs Turnlock 'Katie' Bracelet | Marc by Marc Jacobs Watch (similar)
The Marc Jacobs Daisy pop-up tweet shop, as they dubbed it, allowed you to "purchase" Marc Jacobs Daisy roller balls and mini perfume bottles through "social currency" – you basically just had to take a photo at the store and share it to social media with the hashtag #MJDaisyChain to get the free mini fragrance. You also had a chance to win a handbag, so I tried my luck with a few photos like the one above, posing with an absolutely gigantic bottle of Daisy Eau So Fresh in their faux field of daisies.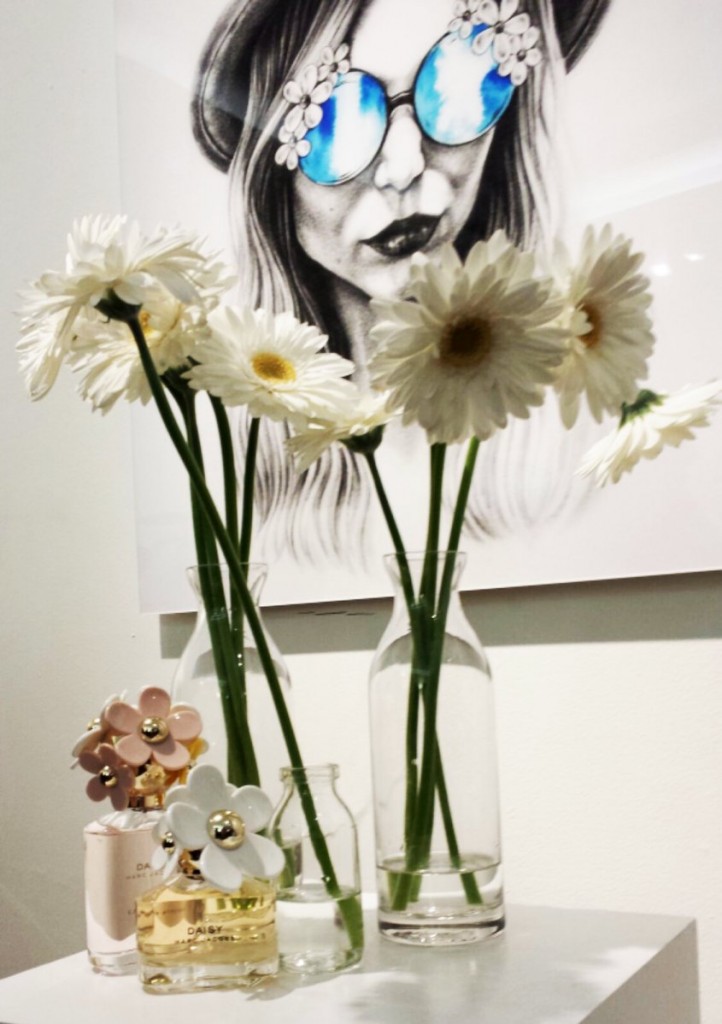 I used the event as an opportunity to bust out some spring pieces early, like my daisy printed skater skirt and white floral embroidered bomber. Since we're finally starting to see spring weather in NYC (50 degrees, woohoo!) for this week's Friday Five, I rounded up several other daisy-inspired items to get you as excited for the end of winter as I am.
1. Dolce Vita Hazy Daisy Silk Romper
2. Forever 21 Darling Daisy Crop Top
3. Urban Outfitters Crazy Daisy Halter Bikini
4. Glamorous Dotty Daisy Chiffon Maxi Dress
5. Topshop Diasy Cutout Tote Bag