Stylish Spring Fitness Gear: Without Walls & Nike Flyknit Lunar 1+ Running Shoes
March 15, 2014 by Jen Balisi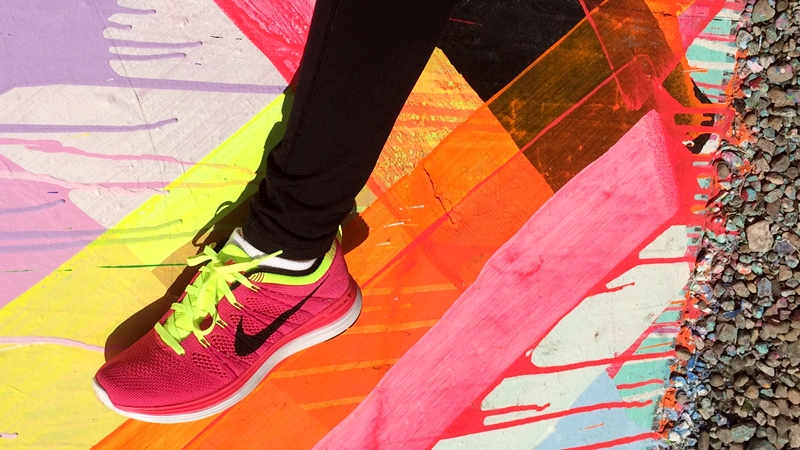 Sunshine and warmer temperatures are finally making their way to NYC, which means it's the perfect time to get outside and get active. Aside from the endorphin rush and health benefits, I personally find that a great motivator for getting in a workout is some kick-ass fitness gear. While I've already given love to my Nike Free 5.0's, which are made for colder weather, I wanted to highlight some of the new pieces picked up from Without Walls and a couple of my favorite running and training shoes: the Nike Flyknit Lunar 1+ and Nike Free TR Print Fit 3.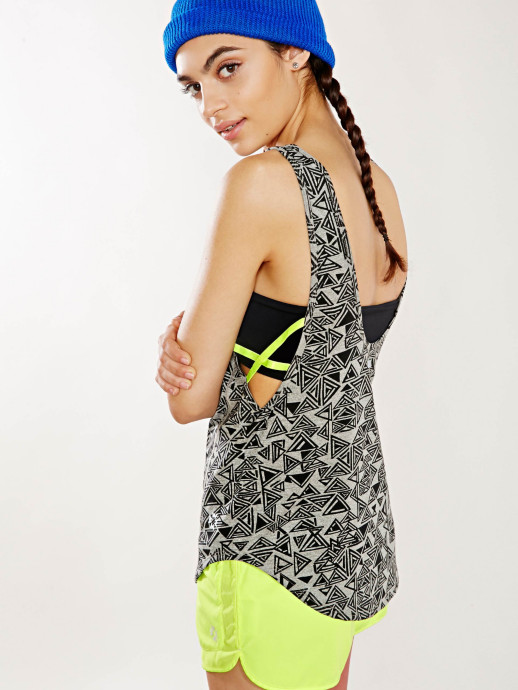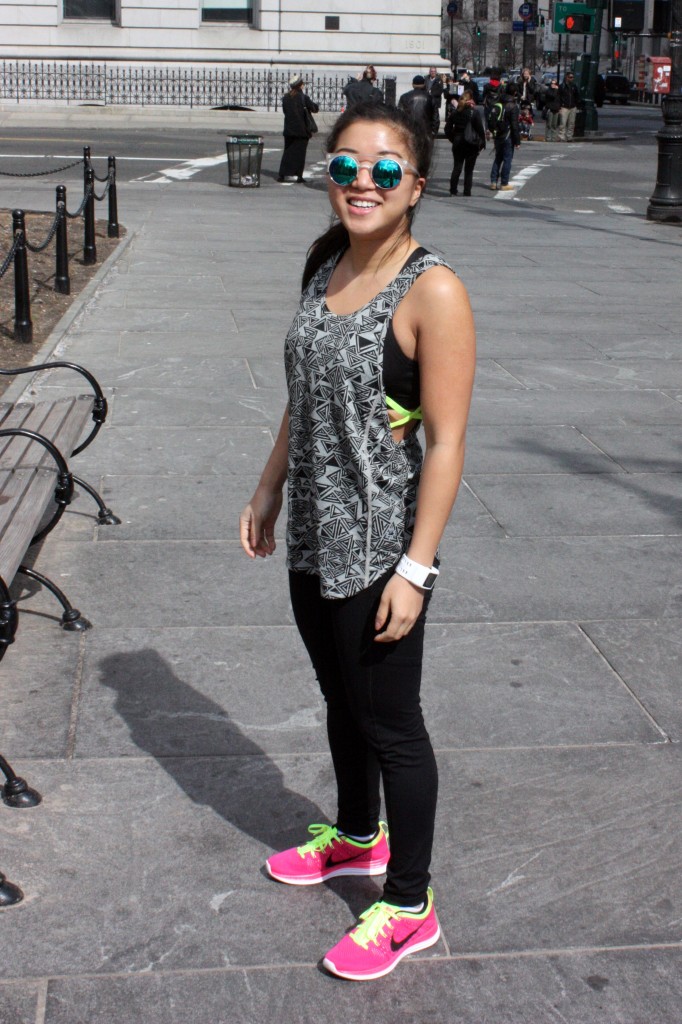 Mirrored Sunglasses (similar) | Without Walls Tank Top | Nike+ Sportwatch | Nike Flyknit Lunar 1+ (Colorway no longer available)
Without Walls is a new fitness and lifestyle venture from Urban Outfitters, made for guys and gals who want to stand out from the pack when they sweat. Featuring both in-house designs and smaller fitness brands like Onzie and Newline, the curated collection from Without Walls is a dream come true for everyone from the urban street runner to the West Coast hiker. High impact prints and bold cuts are the norm, like in my new favorite oversized tank featuring low cut armholes banded with neon yellow straps and a geometric print fabric.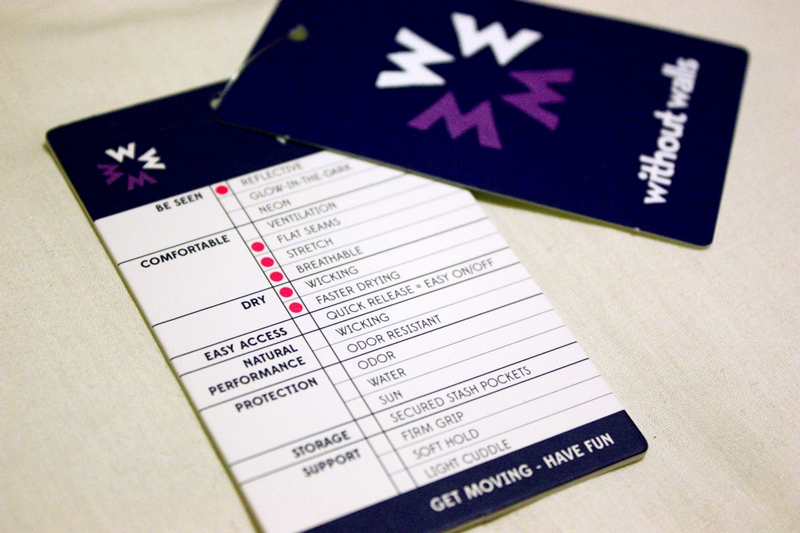 Best of all is that the Without Walls line isn't just stylish, but functional. Each piece features a tag that let's you easily see whether the garment is moisture-wicking or reflective, as my tank top was, as well as the level of support in their sports bras (like the medium support Hot Yoga Bra pictured below) and in the case of the bottoms, whether there's a stash pocket for your keys.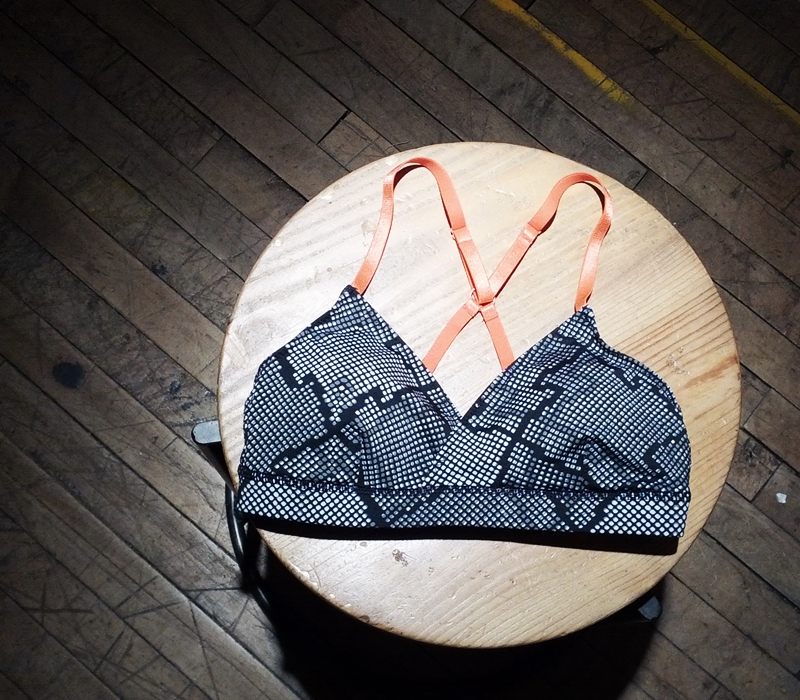 Aside from workout clothes though, the most important piece of fitness gear is definitely what goes on your feet. In case you can't tell, I'm partial to Nike when it comes to shoes. For running, I've been going to my Nike Free 5.0+ shields, but now that it's warmer, my bright Nike Flyknit Lunar 1+'s are so so perfect. They're incredibly comfortable thanks to cushioned bottoms, but unlike some other running shoes that have a lot of cushion, the Flyknits are unbelievably light on your feet. They don't weigh you down, which is especially important for long runs, but they still provide a ton of stability thanks to the Flyknit technology, which wraps your foot with a breathable, supportive upper knit construction.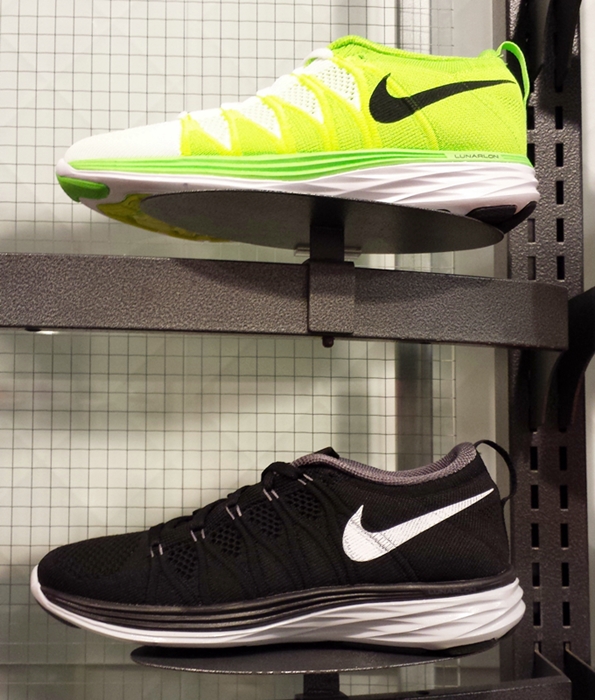 My Flyknit Lunar 1+ running shoes are technically the older version though (which is why my pink and yellow colorway is no longer available), as Nike recently released the Nike Flyknit Lunar 2's. The upgraded model features increased support, an even lighter construction, and feel incredible from trying them out in store. The only reason I haven't picked them up is that I'm not so keen on the current colorways available, but if you do like any of them, I'd highly recommend picking them up if you're looking for new running shoes. You can also get them (and anything else over $30) for $10 off + free shipping from Six:02 with the promo code LKS14M44 through 4/20/2014.