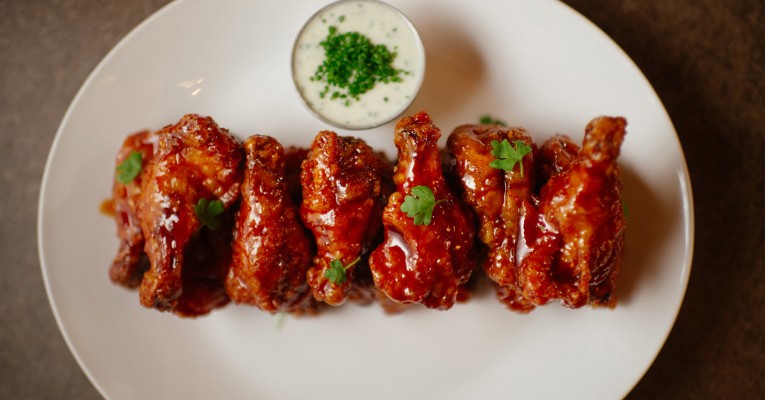 Recommended Deal: Sample 70+ Restaurants & Unlimited Drinks at the Village Voice's Choice Eats Tasting Event for 30% Off
March 17, 2014 by Jen Balisi
$42 for GA Ticket to the Village Voice's Choice Eats Tasting Event
I gave my love for the Village Voice's annual tasting event Choice Eats in a post last year, so when I saw that they were selling tickets to this year's event at a discounted rate, I had to snatch it up.
Now in its 7th year, the Village Voice's Choice Eats has grown bigger than ever with a new location at Pier 36 in downtown Manhattan, a venue that allows the Village Voice to feature over 70 of their favorite restaurants in the city. The event provides unlimited tastes (while supplies last) in addition to beer, wine, and spirits, and this year's Choice Eats even has a DJ set by Brooklyn-based indie act DIIV.
Some of my favorites I profiled from last year's event are returning for 2014, like Luke's Lobster, Kuma Inn (who featured a whole roasted suckling pig last year!), The Meatball Shop, Bobwhite Supper Counter, and Brooklyn Kolache Co. Other standbys featured at the tasting event include Rubirosa, home to my absolute favorite vodka pie, Beecher's Handmade Cheese, who's creamy, melty mac and cheese is exactly what a cheese monster like me craves, and the Kati Roll Company, who's Indian street food-style paratha wraps are so good, I practically got it once a week back in my NYU days.
This year's Choice Eats is hosting a whole new crop of restaurants that I can't wait to try for the first time as well, like Distilled NY, which just opened in Tribeca in the summer but has already garnered widespread praise thanks to their addictive Korean-style wings pictured at the top of this post. I'm also looking forward to sampling from Lower East Side-newcomer Black Tree, which specializes in seasonally-changing dishes sourced locally to rave reviews, and Khe-Yo, another Tribeca eatery that focuses on the harder to find cuisine of Laos.
Dessert-wise I'll be falling in line to try Oddfellows Ice Cream, a Brooklyn shop with flavors ranging from your standard Chocolate Chunk to unique ice cream flavors like Thai Iced Cream, Beet Pistachio Honey Goat Cheese, and Grapefruit Jalapeno Sorbet. Some of my favorite dessert spots will also be at Choice Eats, including Doughnut Plant with their to-die-for Tres leches and Creme Brulee doughnuts, and La Newyorkina, whose Mexican frozen fruit paletas are one of my favorite summer treats (especially their Mango Chile Paleta!).
If you do decide to go to Choice Eats, my advice would be to get there early. Last year, there was a line allll the way around the venue to get in, so the sooner you get in line, the sooner you get to stuff your face and drink to your heart's content. Snap up those $42 GA Tickets to the Village Voice's Choice Eats Tasting Event here – and if you do go, don't be afraid to say hi to the tiny Filipino girl balancing as many plates and drinks in one hand as possible 🙂