Grilled Cheese Paradise at The Big Cheesy
April 14, 2014 by Jen Balisi
As a self-proclaimed cheese monster, one of my favorite NYC food events of the year is The Big Cheesy, a grilled cheese competition held in Openhouse's pop-up space in Nolita. Your $30 ticket gets you an hour of unlimited sampling of signature creations by some of NYC's best grilled cheese shops, plus 2 beers sponsored by Goose Island and a ping pong ball to put a vote toward your favorite grilled cheese at the event.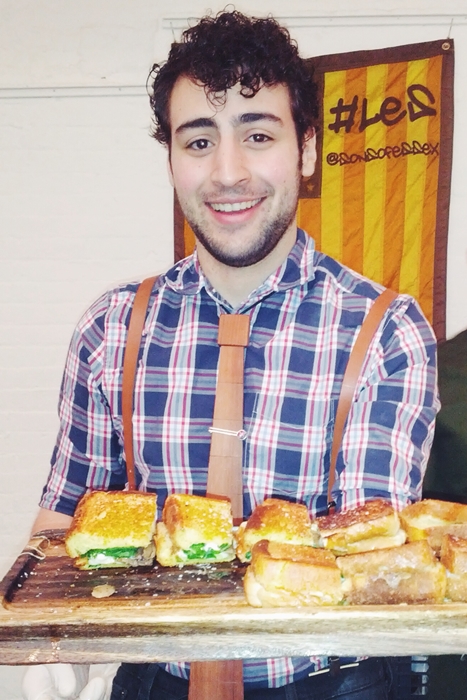 Last year's winner was Melt Shop with their crazy delicious bacon, aged cheddar, and cranberry onion chutney grilled cheese. Other participants from 2013 included Say Cheese (whose French onion grilled cheese I LOVED), Milk Truck (who offers my personal favorite classic grilled cheese from their truck),  Sons of Essex (whose offerings are pictured above), Lucy's Whey, 'wichcraft,, and Murray's Cheese Bar.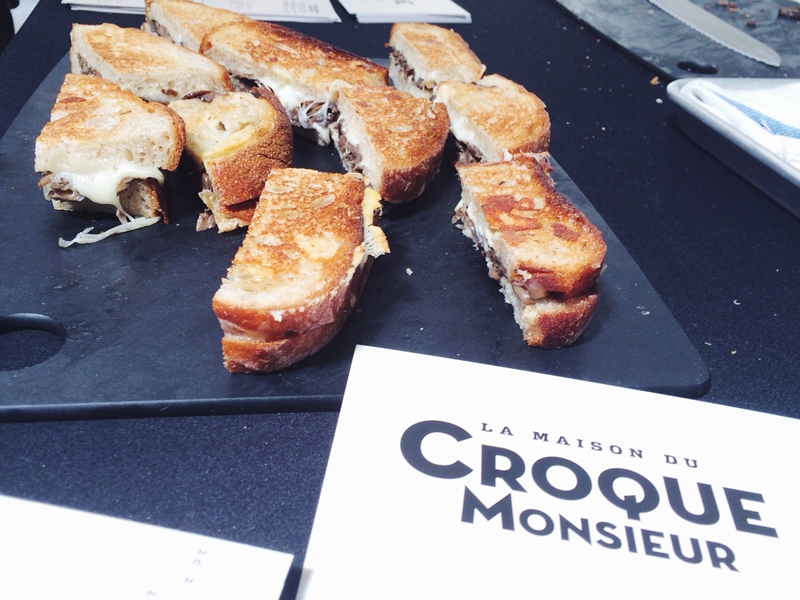 For 2014, The Big Cheesy hosted Murray's Cheese Bar once again, but also brought in new contenders: 5 oz. Factory, Van Horn, Meltkraft, La Maison du Croque Monsieur (who as you can guess, specialize in different kinds of Croque Monsieurs), and an offering from Alex Mitow's All-American Diner, an upcoming pop-up running for only 4 days in the Lower East Side.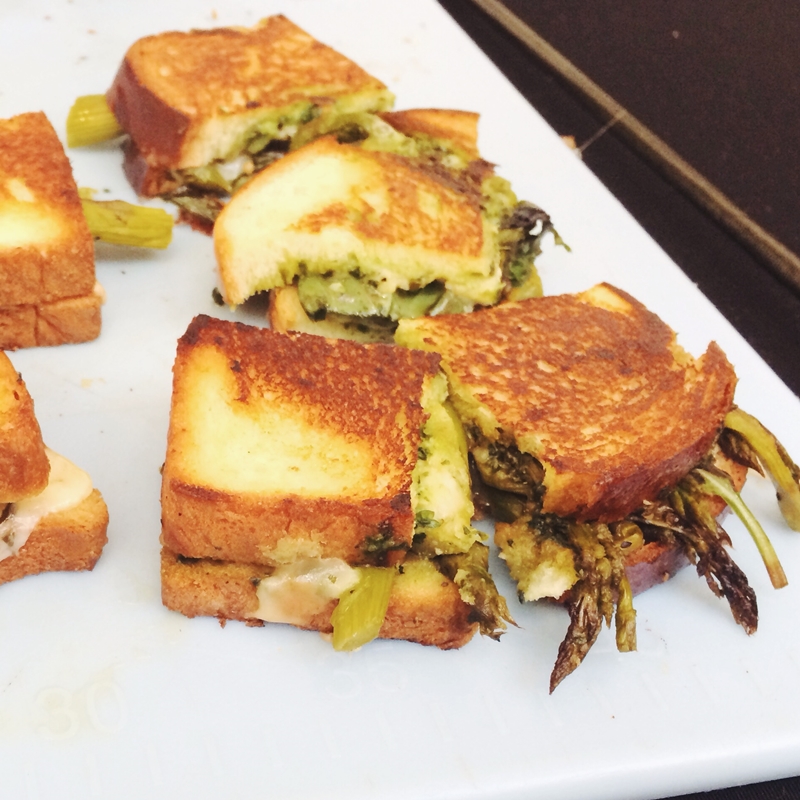 5 oz. Factory's "The Metldown" was my personal favorite and also ended up being this year's big winner for good reason. While it toes the line of what a grilled cheese is thanks to its filling of roasted asparagus and mushrooms, the vegetables were perfectly complimented by the smoked provolone, brie, horseradish and chive havarti with extra bite provided by the horseradish pesto and fresh basil. The vegetables didn't get in the way of the oooey gooey cheese and all in all made for a sandwich I literally went back for 4 times.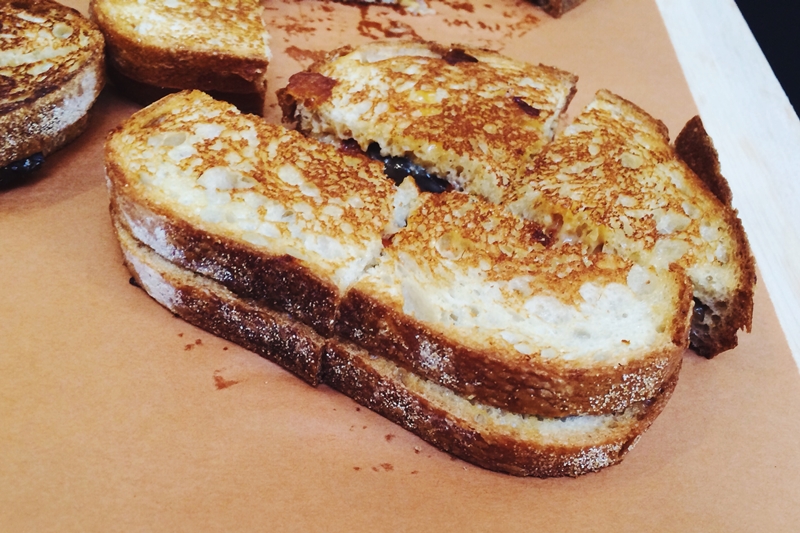 Another crowd favorite was Van Horn's Pimento grilled cheese with smoked mushrooms. My photo doesn't do it justice, as the interior of the sandwich was so wonderfully creamy and melty, exactly what you want from a grilled cheese. The pimento cheese also provided a nice kick that paired well with the smoked mushrooms. Van Horn's cheeky sign pictured below probably also helped them win some ping pong ball votes, but luckily they also had a fine product to stand behind.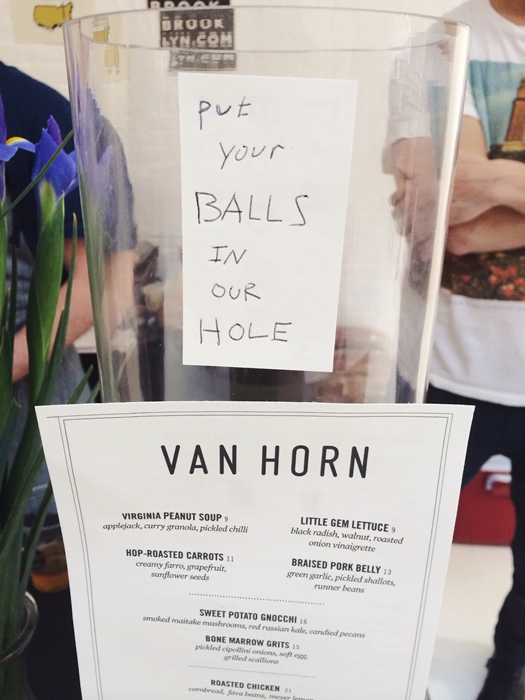 My third place pick, which I somehow lost my picture of, was the cleverly named "Challah Atcha Boy" from Alex Mitow's All-American Diner that featured a garlic buttered challah bread as its base. It was meaty thanks to bacon and pastrami and cheesy from the aged cheddar and fontina, but it also had a sweetness from the chipotle apple aioli. Bonus ingredient: potato chips.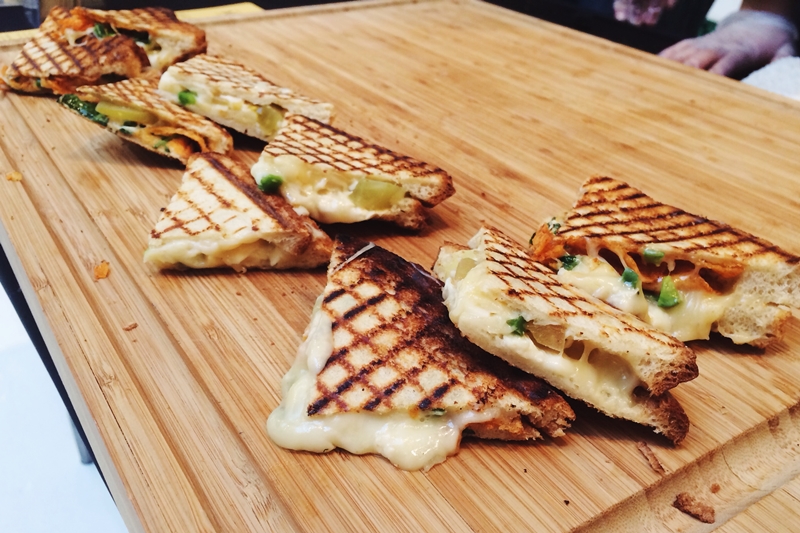 While these 3 were the standouts in my mind due to having the best balance of cheese, buttery bread, and creative fillings, the offerings from Murray's, Melt Kraft (pictured above), and La Maison du Croque Monsieur were still tasty, solid grilled cheeses though some lacked in full-on cheesiest for the sake of fillings. For example, Murray's "Piccante Pig" pictured below was delicious, but it was still more of a pork sandwich that happened to have cheese than a true grilled cheese.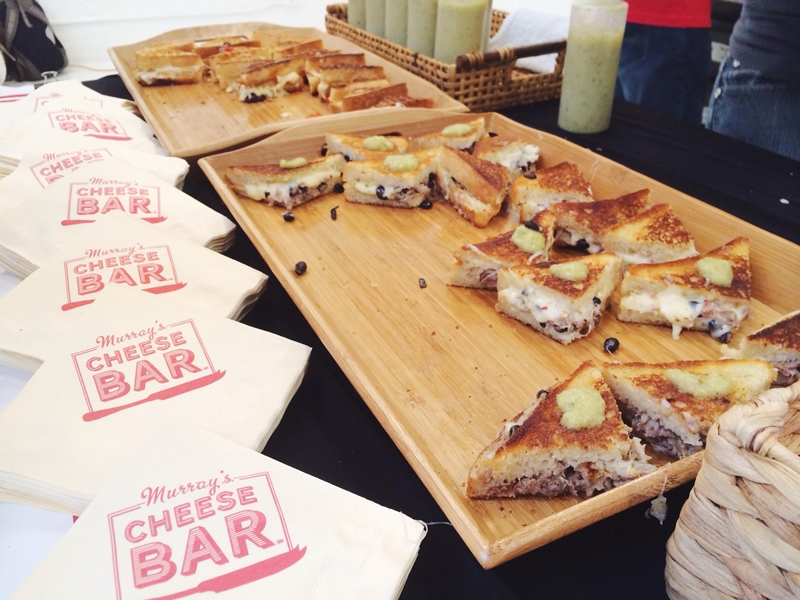 Needless to say, trying all these unique creations got my creative juices (and appetite) flowing, and so I left inspired to make my own creations and do a grilled cheese series. To give you a sneak peek, the first will feature Rosemary Candied Bacon (!!!) so expect a full recipe for that and even more grilled cheeses very soon! If you're interested in attending next year's The Big Cheesy though, be sure to give event producers Openhouse a follow on Twitter to stay in the know on future dates, as well as other fun food pop-up events they host.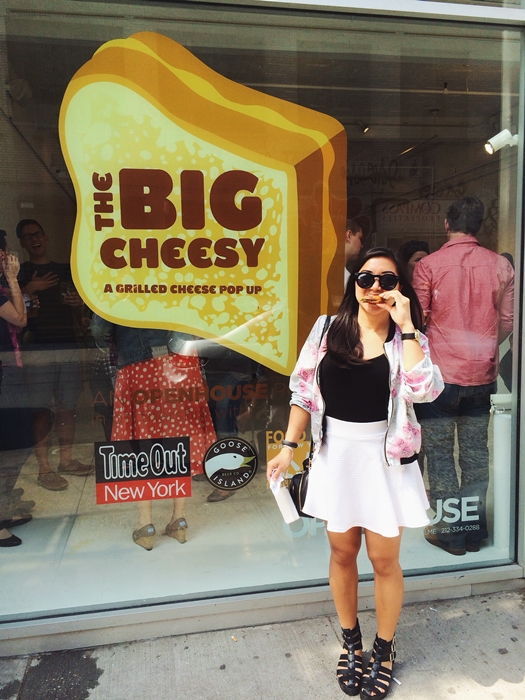 H&M Floral Bomber Jacket (similar) | H&M White Skater Skirt (similar) | Necessary Clothing Sandals | Forever 21 Sunnies