8 NYC Summer Activities to Enjoy through September
September 3, 2014 by Jen Balisi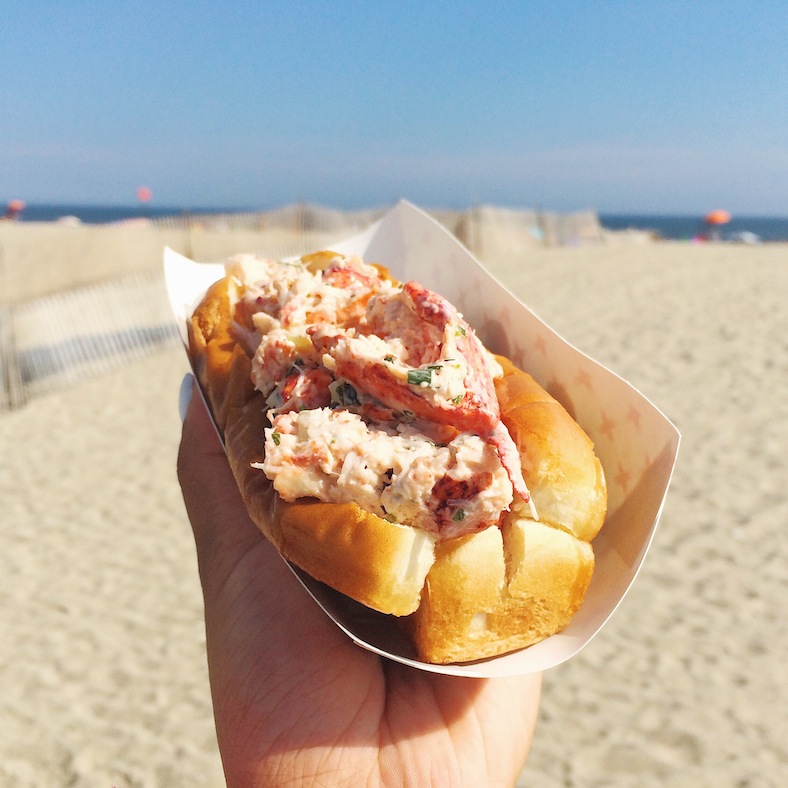 Labor Day is one of the saddest days of the year, the unofficial harsh reminder that life is not a beach and we can't spend every waking minute basking in the sun. But that doesn't mean we have to suddenly stop enjoying the 80+ degree weather before the official end of the season on September 22. Below I've put together a short list of the best NYC summer activities, food, and places to keep the summer vibes going strong until things eventually do transition to sweater weather.
1. Drink on a Rooftop
I'm not going to bother putting a list together on this one since everyone else has already done it. So go read up on one of these lists and fulfill your duties as a NYC inhabitant by having that alcoholic popsicle with a view of the Statue of Liberty, drinking that jalapeno lemonade on top of the city's biggest museum, splitting a punch bowl in a lush garden oasis, and grabbing a beer with a bunch of hipsters post-Smorgasburg. Whatever you do, just don't fall into the pool.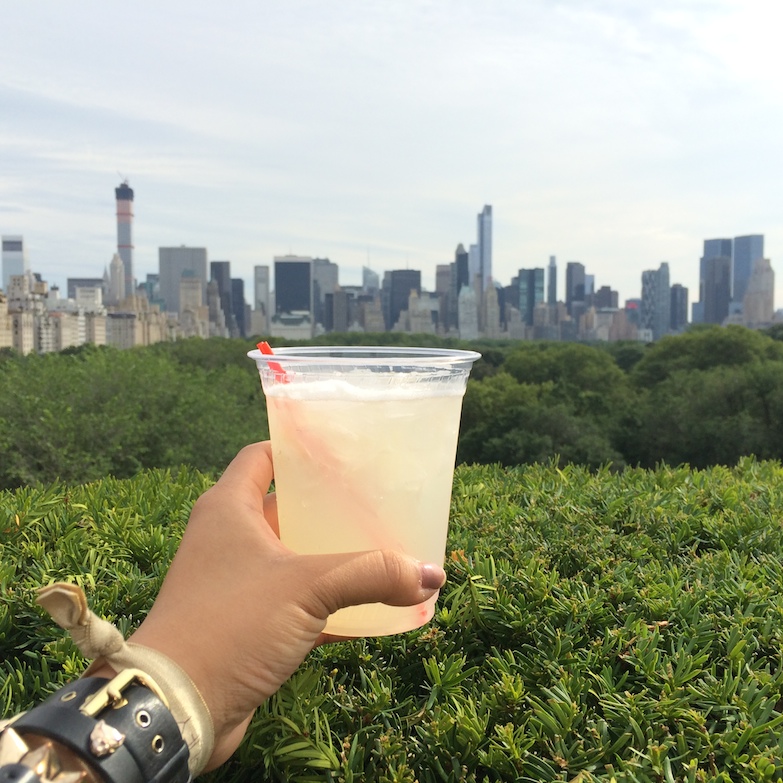 2. Eat a Lobster Roll Al Fresco
In my mind, nothing tastes more like summer than a fresh bite of a crustacean from the ocean. So when you take glorious lobster chunks, mix it with a bit of mayo or butter, and put it in a nice and portable buttered toasted split bun, you've got summer right in your hand, regardless of the time of year. While the weather is still nice though, there are plenty of places in NYC to enjoy a lobster roll out under the sun.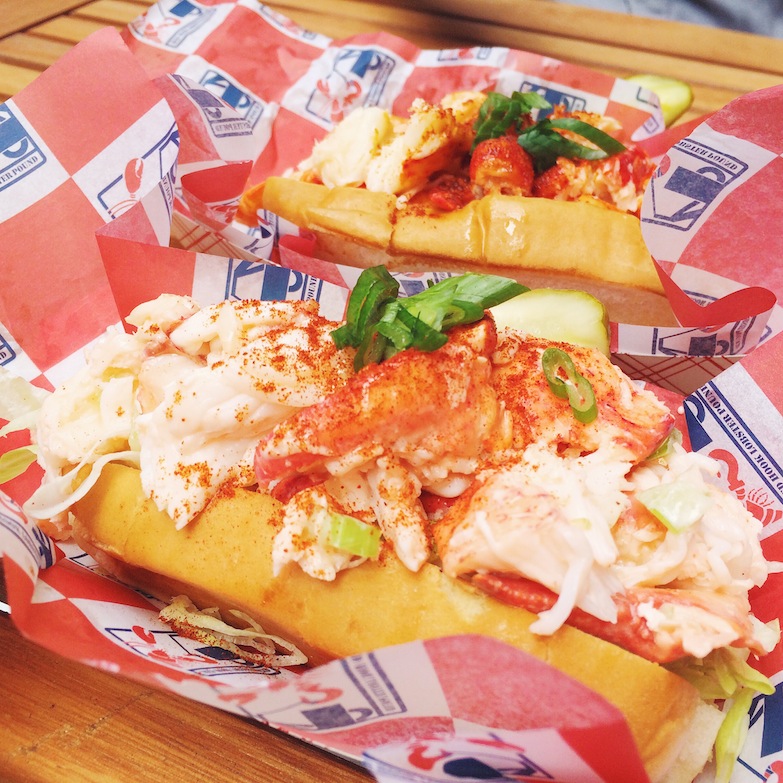 Red Hook Lobster's recently opened East Village location is tucked away in an alley off of 1st St. known as Extra Place, which allows for a darling little outdoor patio area. Go for their Connecticut style roll, served warm with butter, or even their lobster BLT, and add their stellar lobster mac and cheese if you're really hungry.
I've professed my love for Luke's Lobster before, but their new outpost in Midtown East features an outdoor oasis complete with a waterfall for you to enjoy your lobster roll (or their also fantastic shrimp roll) in peace. For a true taste of summer though, head out to Rockaway Beach and enjoy either a lobster roll, pictured at the top of this post, or the lobster sliders from Lobster Joint right next to the surf and sand.
3. Slurp Oysters on a Boat
To be frank, both of these places are still on my own to-do list, but in my mind, the recent openings of 2 different floating vessels on the Hudson River with raw bars on board isn't mere coincidence – it's a calling. You can expect that I'll be sipping on a cocktail while slurping back (at least a dozen) raw oysters at Grand Banks and/or North River Lobster Company very soon.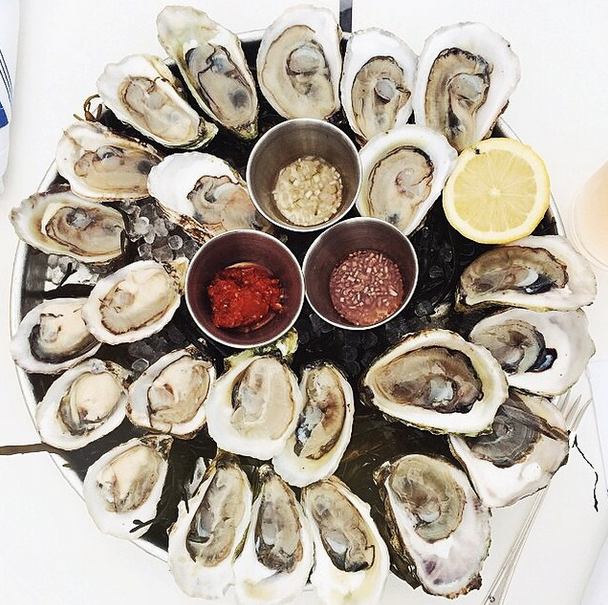 4. Shake Your Butt in Brooklyn or on a Beach
For whatever reason, one of the easiest ways to find yourself dancing through the sunset is to venture out into Brooklyn. Both Tiki Disco and Mister Sunday are keeping the party going through the end of September, so make the trek if you're looking to get down outdoors while munching on Roberta's Pizza and sipping on a summer shandy.
Otherwise, Governor's Beach Club is just a ferry ride out to check out today's big name trance, dirty dutch, and other variants of EDM DJs with sand in your toes and a view of lower Manhattan.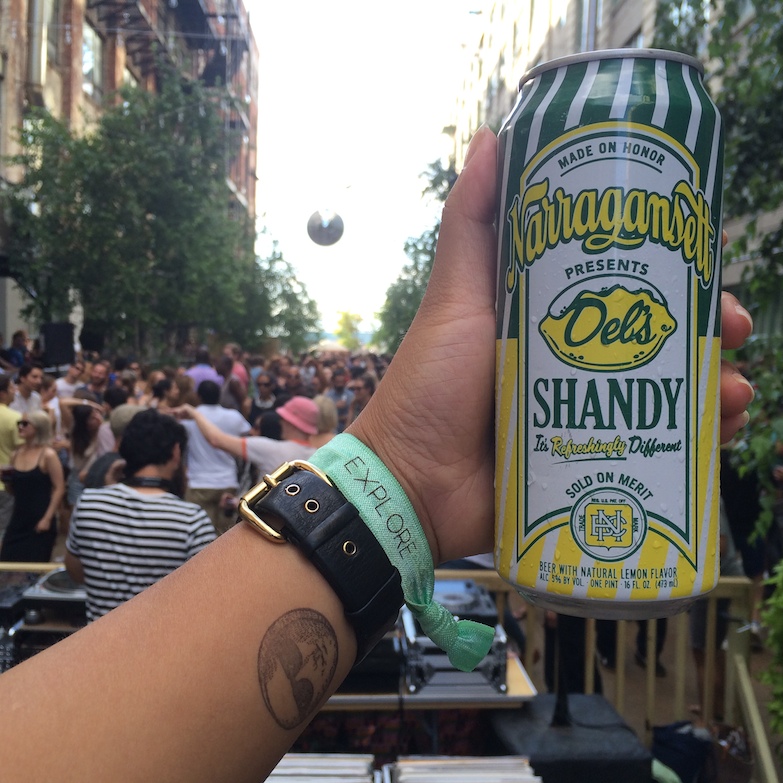 5. Get BBQ Sauce All Over Your Face
Summertime means grilling and BBQ. With the recent trend of excellent BBQ spots coming to NYC, there's no shortage of options to fulfill on any smoky, sweet, and tangy meat cravings you may have. My personal go to is Mighty Quinn's BBQ thanks to their easy counter service and well portioned offerings of incredible brisket as a plate or a sandwich (plus they have a goddamn Brontosaurus Rib the size of my forearm, pictured below. Helloooo meat). Their East Village brick and mortar spot also has outdoor seating and you can fill up a growler of beer on tap.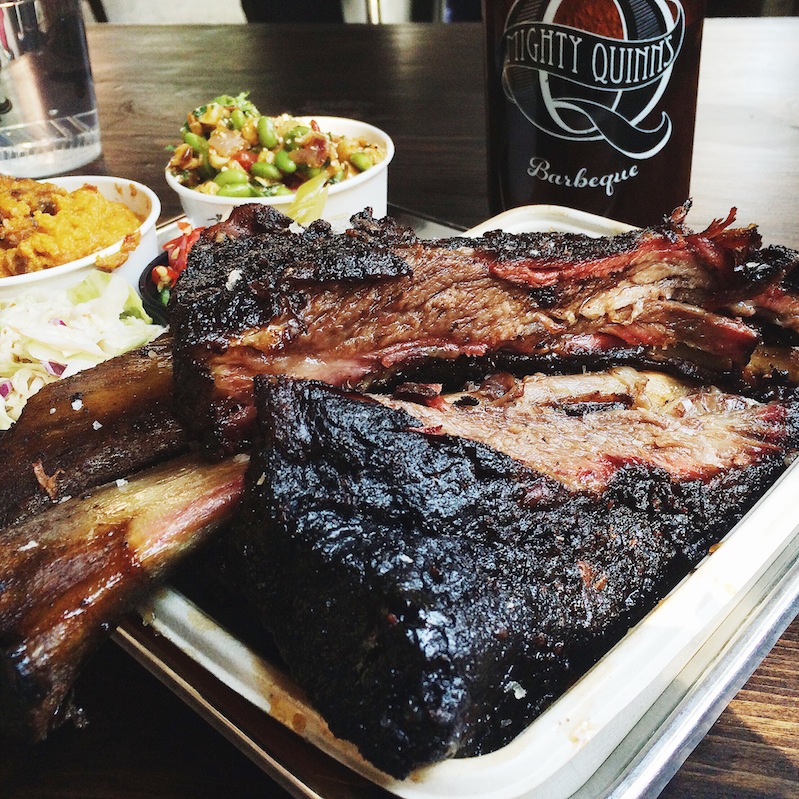 Other great al fresco BBQ options include Delaney Barbeque's SmokeLine food stand, which is situated on the High Line so you can enjoy your brisket with views of Chelsea, and Fette Sau, whose rotating menu of smoked meats can be enjoyed on picnic tables in what used to be an auto body shop. Doesn't get much more NYC summer than that.
6. Go on a Food Marathon by the Brooklyn Bridge
While Smorgasburg has now expanded to become a year-round indoor and outdoor food market, their spring/summer Sunday edition at Brooklyn Bridge Park remains my favorite way to enjoy their array of food vendors. Despite the extra trek from the subway, the Brooklyn Bridge Park location is just better than the Williamsburg one in my opinion thanks to the iconic view and the fact that you can take your food to the ample lawns and plentiful benches of the newly renovated park. It's also right next to the new soccer pitches so you can watch some amateur fútbol while you enjoy your food.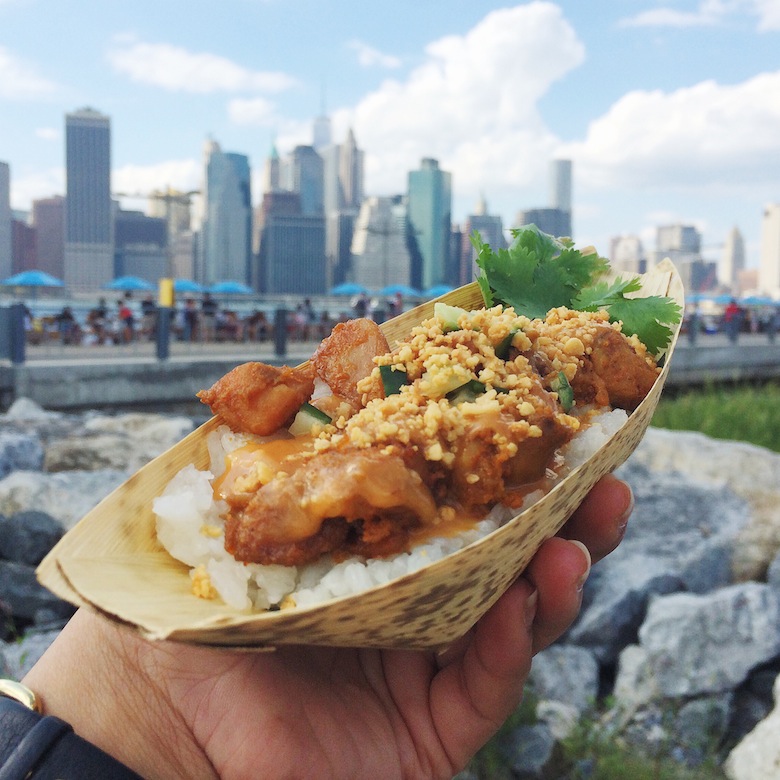 And speaking of food, there's no shortage of it at Smorgasburg. Your best bet is to go with a group so you can split as many items as you can. One of my personal vendors is Lumpia Shack, who is churning out unique variations of Filipino lumpia or spring rolls that make me so so happy as a Filipina gal. One a recent trip, I was also able to try Bolivian Llama Party's excellent (and pretty) chola sliders that come with either smoked brisket or triple pork and an array of other ingredients that literally burst in your mouth with rich flavor, as well as Bamboo Bites chicken satay sticky rice "boats" as pictured in the photo above. There are so many excellent vendors that I could (and probably will) write an entire post dedicated just to Smorgasburg, but you can click through the links to see photos and get a taste of Cemitas Mexican Sandwiches, Handsome Hank's Fish Hut, and Schnitz, to name just a few.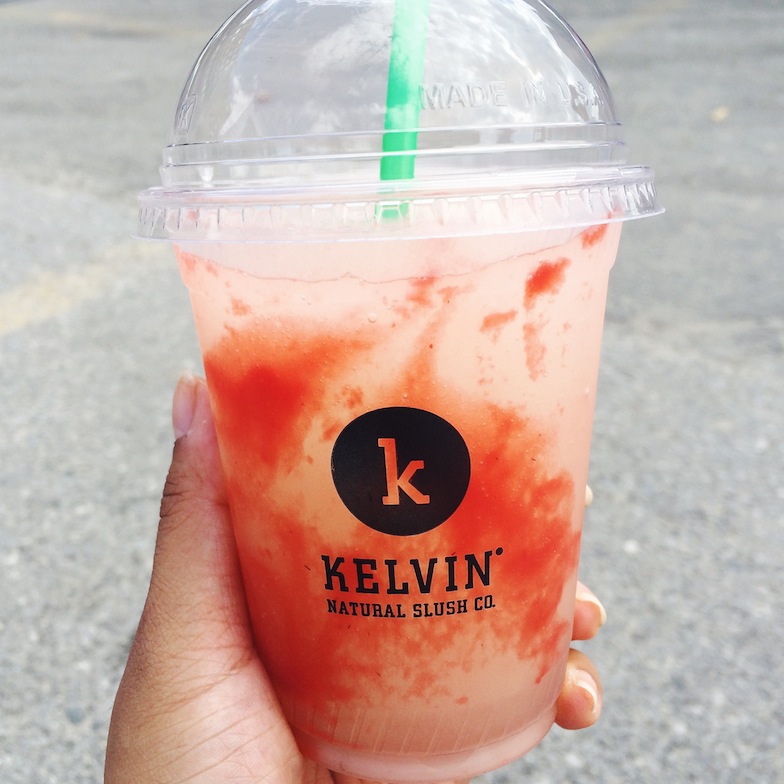 You can't forget dessert though, and Smorgasburg plays host to a few of my absolute favorite sweets. I've written about Kelvin Natural Slush Co. multiple times, but they are truly one of my favorite things about NYC summers. Their Arnold Palmer and ginger slushes with a variety of fresh fruit mix-ins are the perfect refreshment in the summer heat. Smorgasburg also offers one of the best doughnut vendors in the city at the Dough stand. And People's Pops fresh fruit popsicles are another perfect summer treat to enjoy in the park.
7. Eat a Fish Taco and Go on a Crack Corn Binge
Cafe Habana is an institution when it comes to crack corn, which is the affectionate term I use for Mexican elotes or grilled street corn. Perfectly grilled corn on the cob gets covered in some mayo and cotija cheese, sprinkled with chili powder, then doused with lime. Summah summah summah timeeee (and yeah I made that rhyme).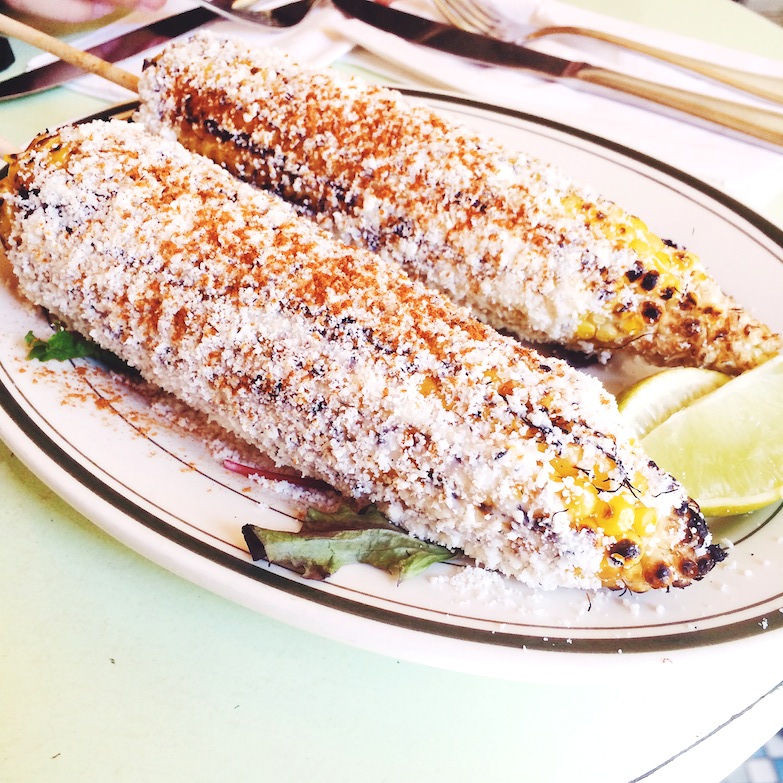 While Habana has fish tacos as well, you're actually better off going down the street to get your fix at Tacombi at Fonda Nolita. They have one of my favorite crispy fish tacos thanks to a plentiful amount of crispy battered fish with just the right mount of cabbage, plus it's made on a Volkwagon van that's been converted into a taco-making machine, and you can enjoy it under a skylight. They also have an excellent esquites aka off-the-cob crack corn that they serve in a cup for easy eating.
But for the epitome of summer, head out to the Rockaways until the end of September and get a couple of fish tacos with elotes and a watermelon juice at Rockaway Taco, pictured below. Hellooo summer.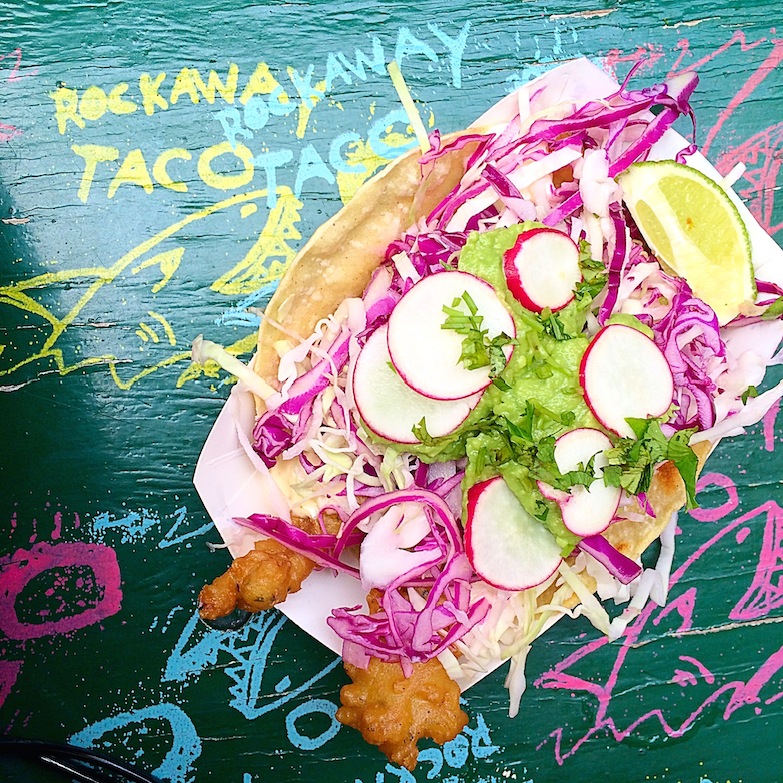 8. Stop by Mister Softee as Much as Humanly Possible
Because when November rolls around you're going to be so, so sad that you have to wait until the weather gets warm again for you to hear that ice cream truck jingle and see one on every single street corner.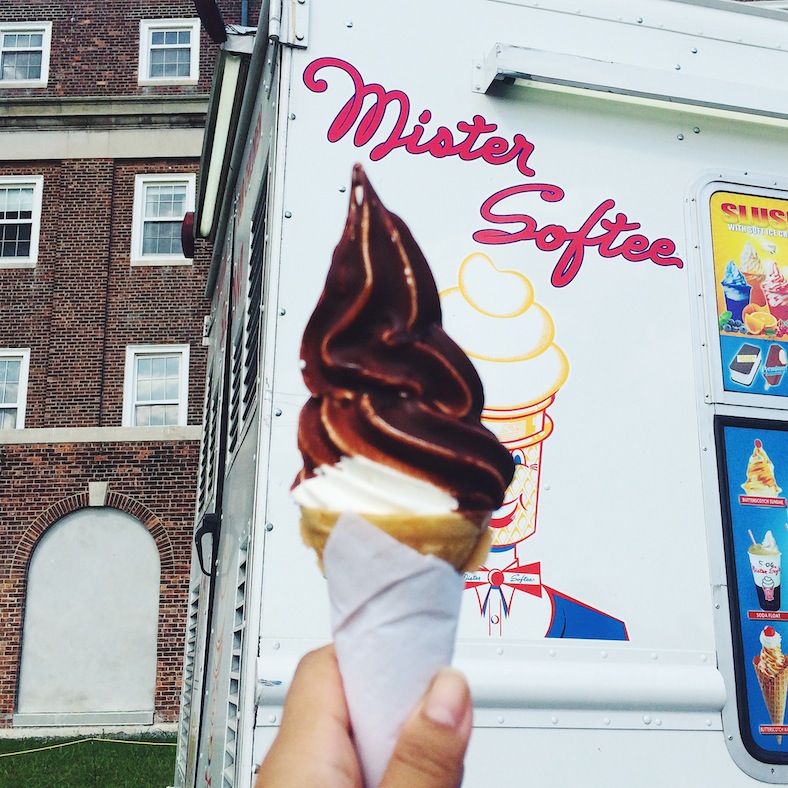 Need more inspiration? Check out my full list on Foursquare of NYC Summer Activities with places I've either been or have on my radar.