Freebie Alert: Macaron Day NYC 2015 this Friday, March 20
March 17, 2015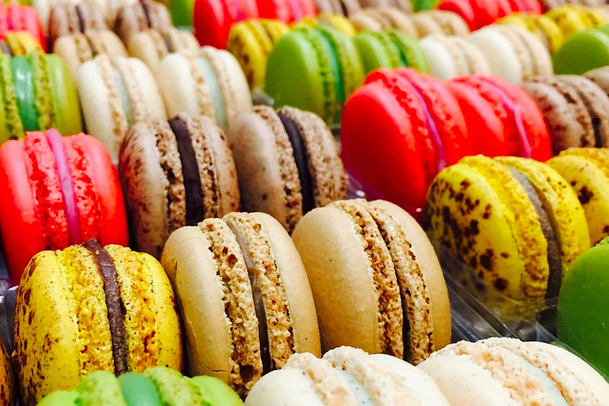 It's no secret that I love Macaron Day, but who in their right mind WOULDN'T love a day that features great bakeries across NYC offering 100% FREE macarons? That glorious day of the year is back on Friday, March 20, 2015, so mark your calendars and find a way to get yourself to one of the participating bakeries from 10AM-5PM for 1 free macaron while supplies last. The event is organized by François Payard Bakery – I'm lucky to have a location near my office, as well as a Macaron Cafe meaning double free macaron goodness.
As described by the event's website, a macaron is "a classic French cookie. The soft, crunchy, delicate shell is made from almond flour, sugar and egg whites, sandwiching a smooth layer of creamy ganache. " I personally love the lightness of a macaron, and as someone who isn't the biggest sweet tooth, macarons provide the perfect little amount of sweetness that make for a great cap on a meal or as a small afternoon treat.
Best of all, participating locations are donating a portion of proceeds made on macarons purchased on Macaron Day 2015 to City Harvest. One of the charities I regularly donate to, City Harvest takes leftover food from restaurants and uses it to feed NYC's homeless.
Check out Macaron Day 2015′s participating locations here for your free macaron and support a great cause as well.