National Refreshment Day with Hilton Garden Inn (Sponsored)
July 27, 2017 by Jen Balisi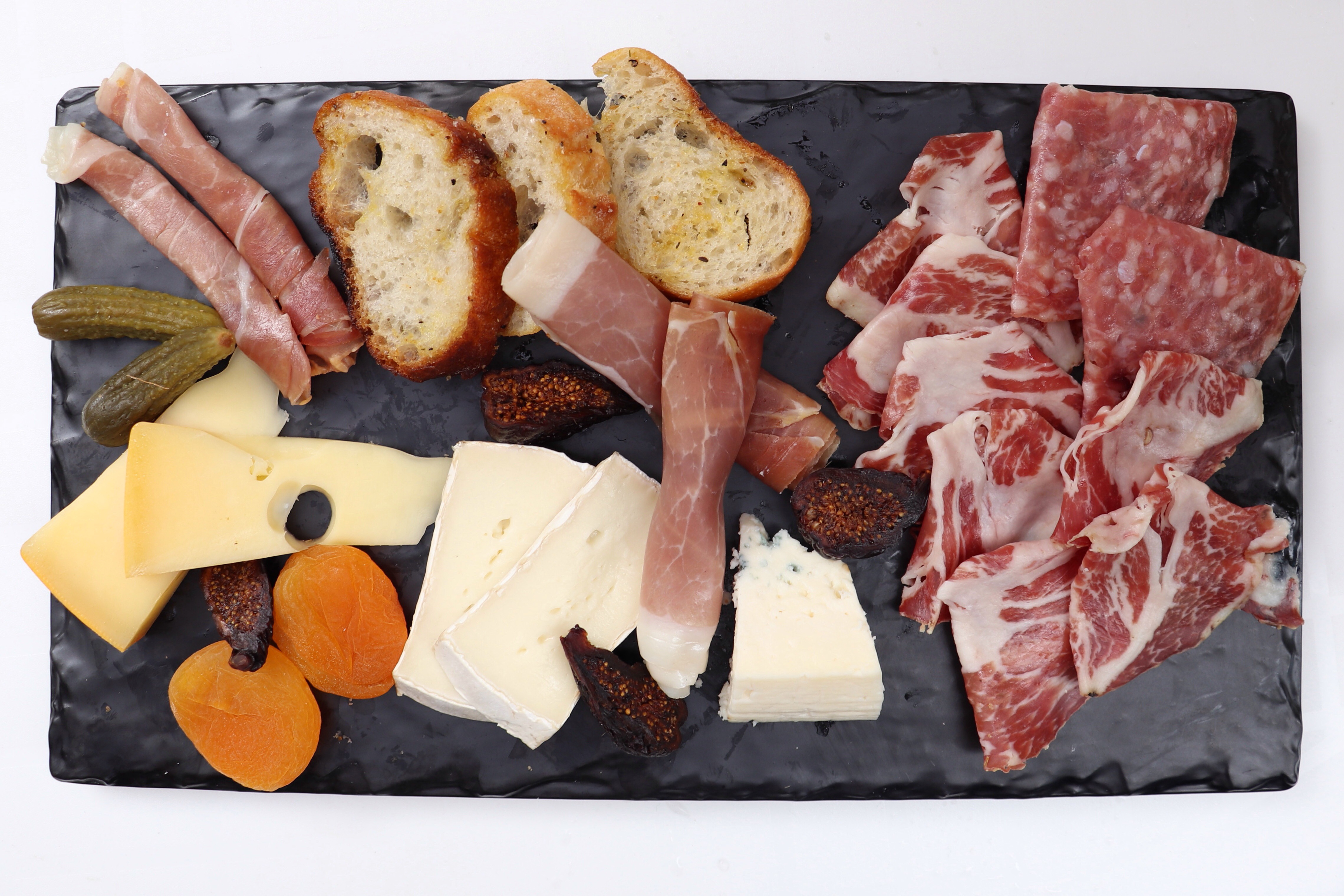 The hustle and bustle of Midtown Manhattan can be overwhelming thanks to the hordes of office workers, tourists, and everyday New Yorkers crashing into one another. Since July 27 is National Refreshment Day, Hilton Garden Inn decided to provide everyone in the area with some refreshment by taking over a double decker bus parked right across from the iconic Radio City Music Hall, where they shared complimentary snacks and drinks from their new menu.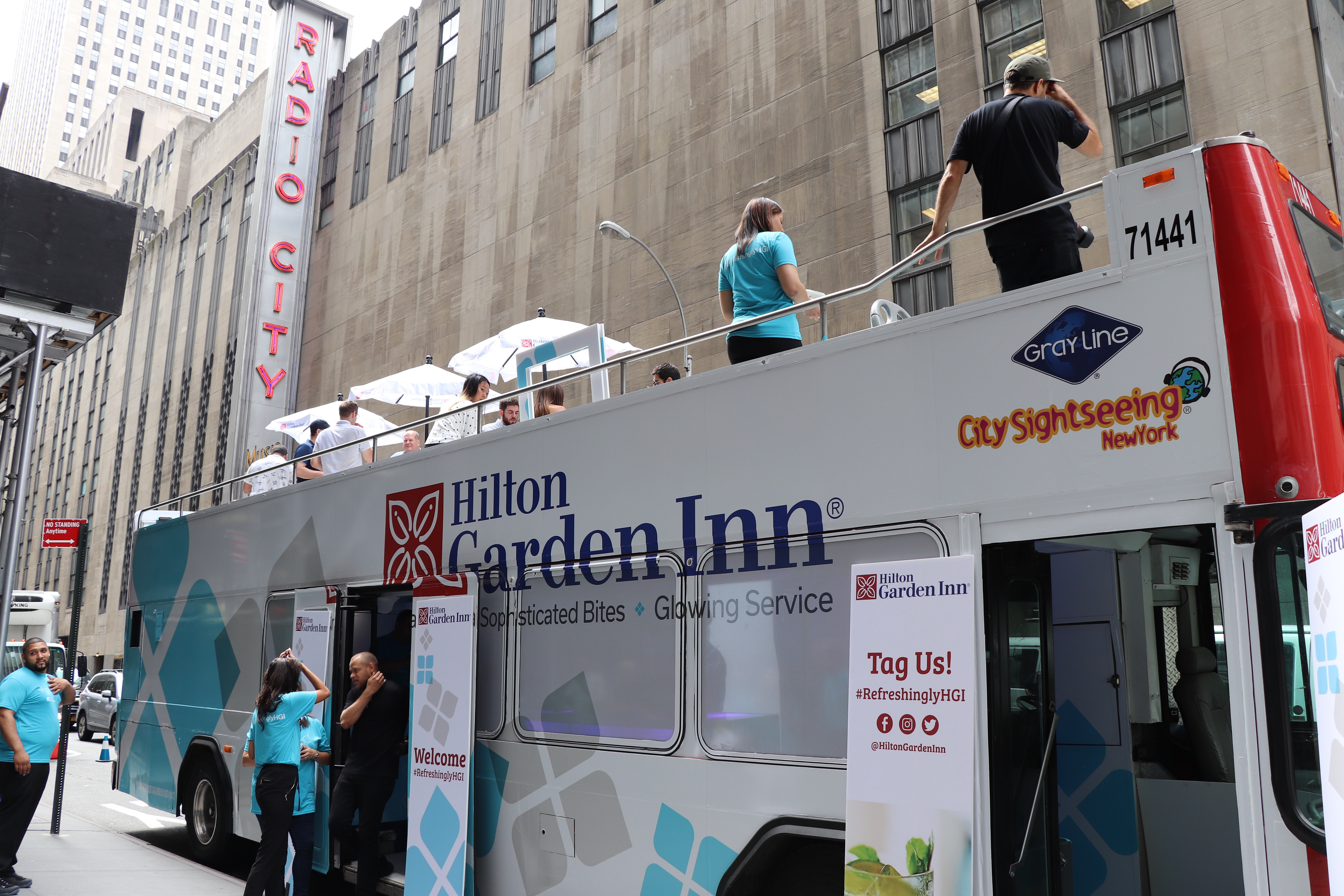 This all came as part of Hilton Garden Inn's brand relaunch, which focuses on enhanced food & beverage offerings and a modern approach to hotel design.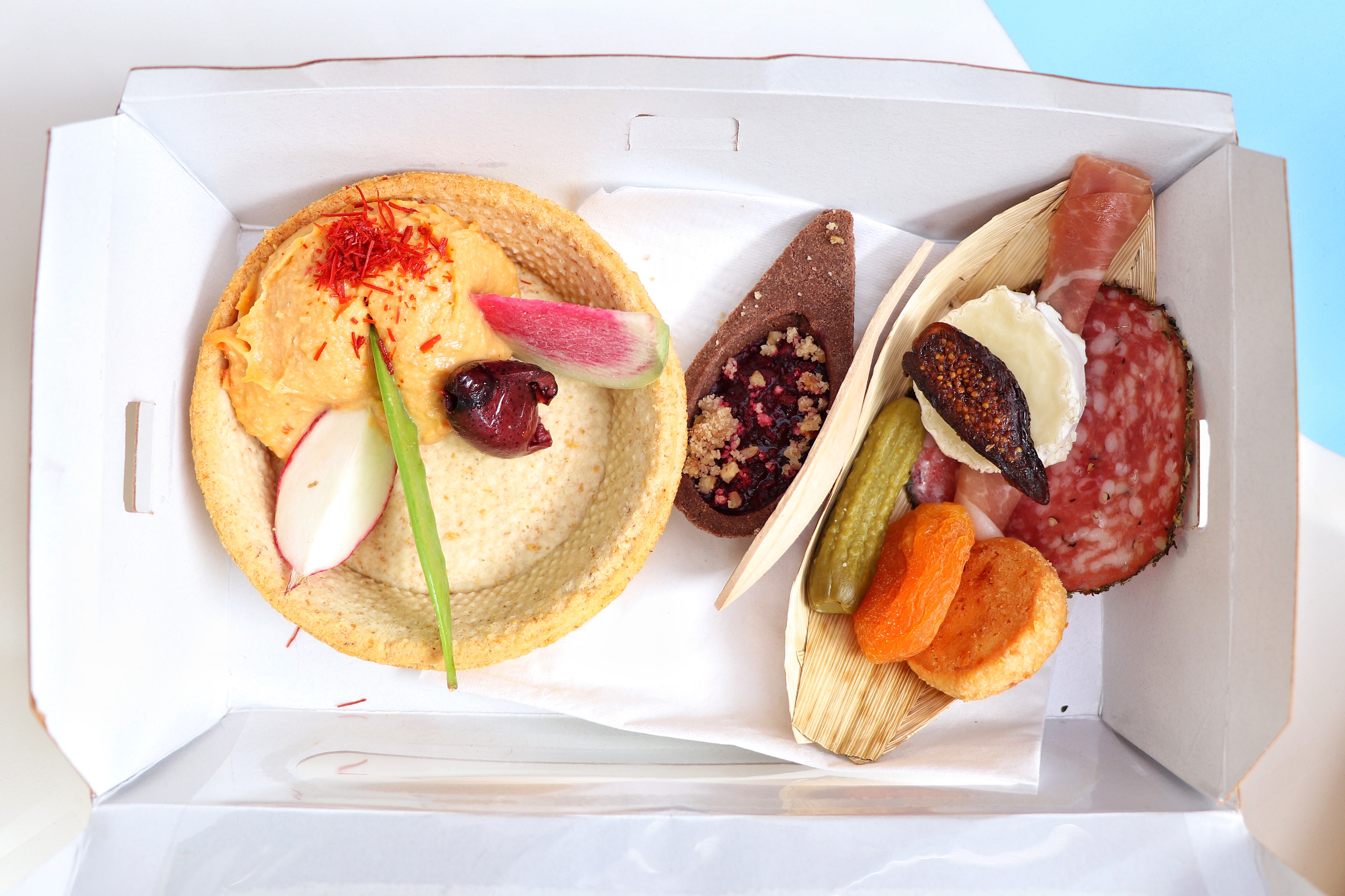 If you're reading this before 4PM on July 27, be sure to stop by the bus parked on 51st St. Between 5th and 6th Ave to check it out for yourself.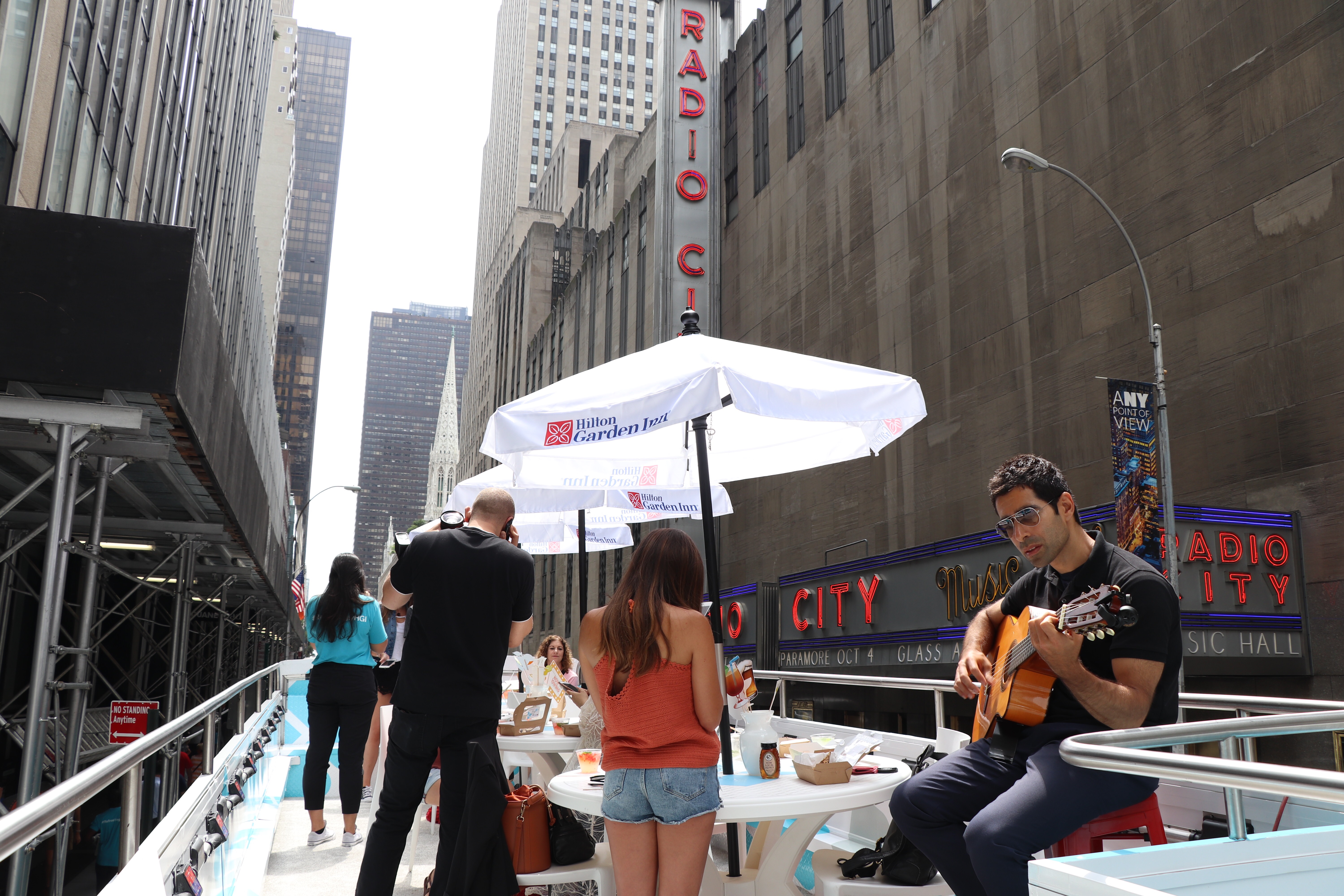 The double decker bus was decked out, with staff handing out the complimentary snack boxes and mocktails on the first floor plus a seating area with umbrellas on the second floor. The snack boxes offered a sampling of red pepper hummus and crudités, cured meats and cheeses, and a fun mini berry tart served in a chocolate spoon that were miniature versions of some of their actual menu offerings.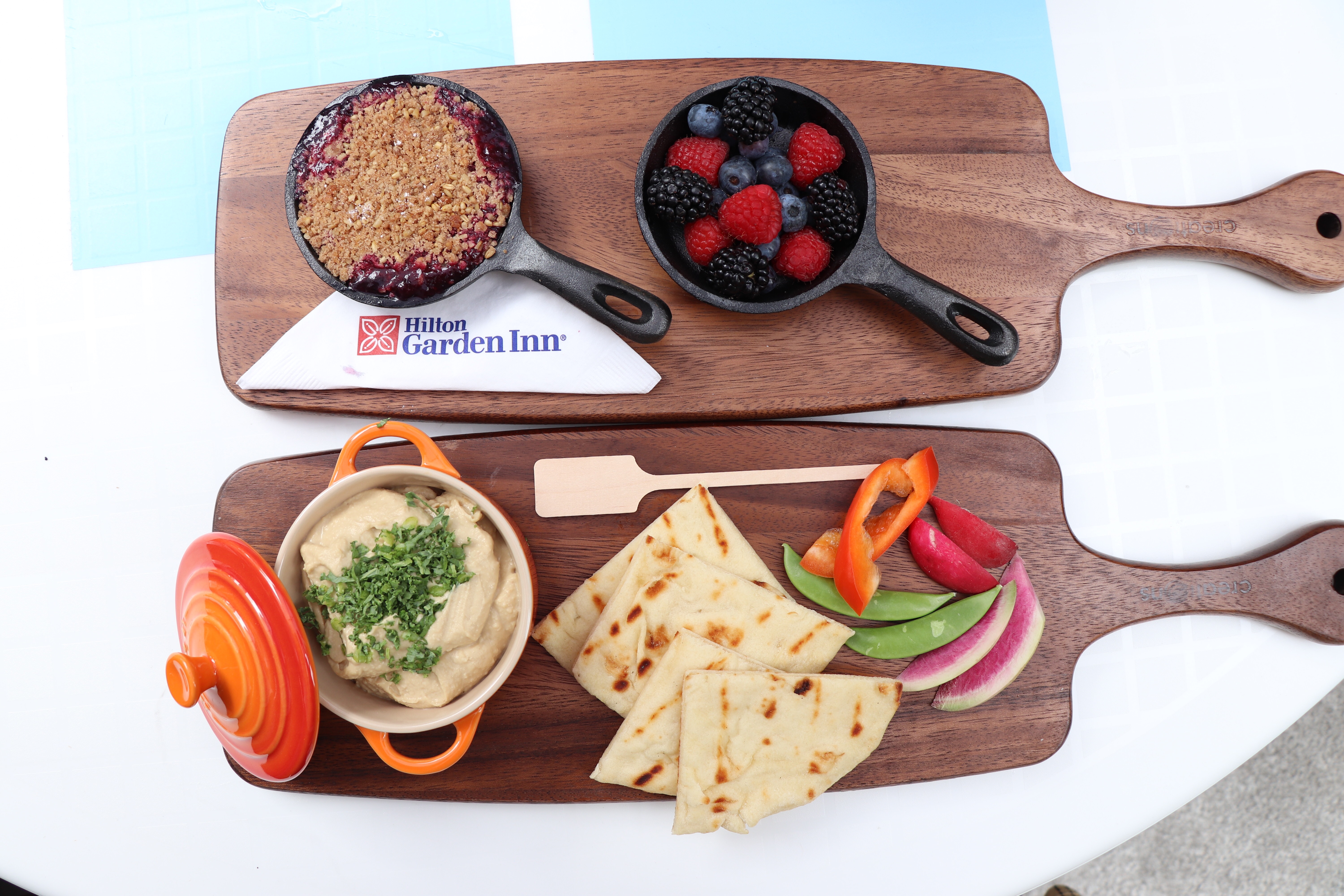 It was a great taste of Hilton Garden Inn's healthier menu options and snack boxes that they'll have available at their new 24 hour retail shops within their hotels. For more information on Hilton Garden Inn, visit their website.