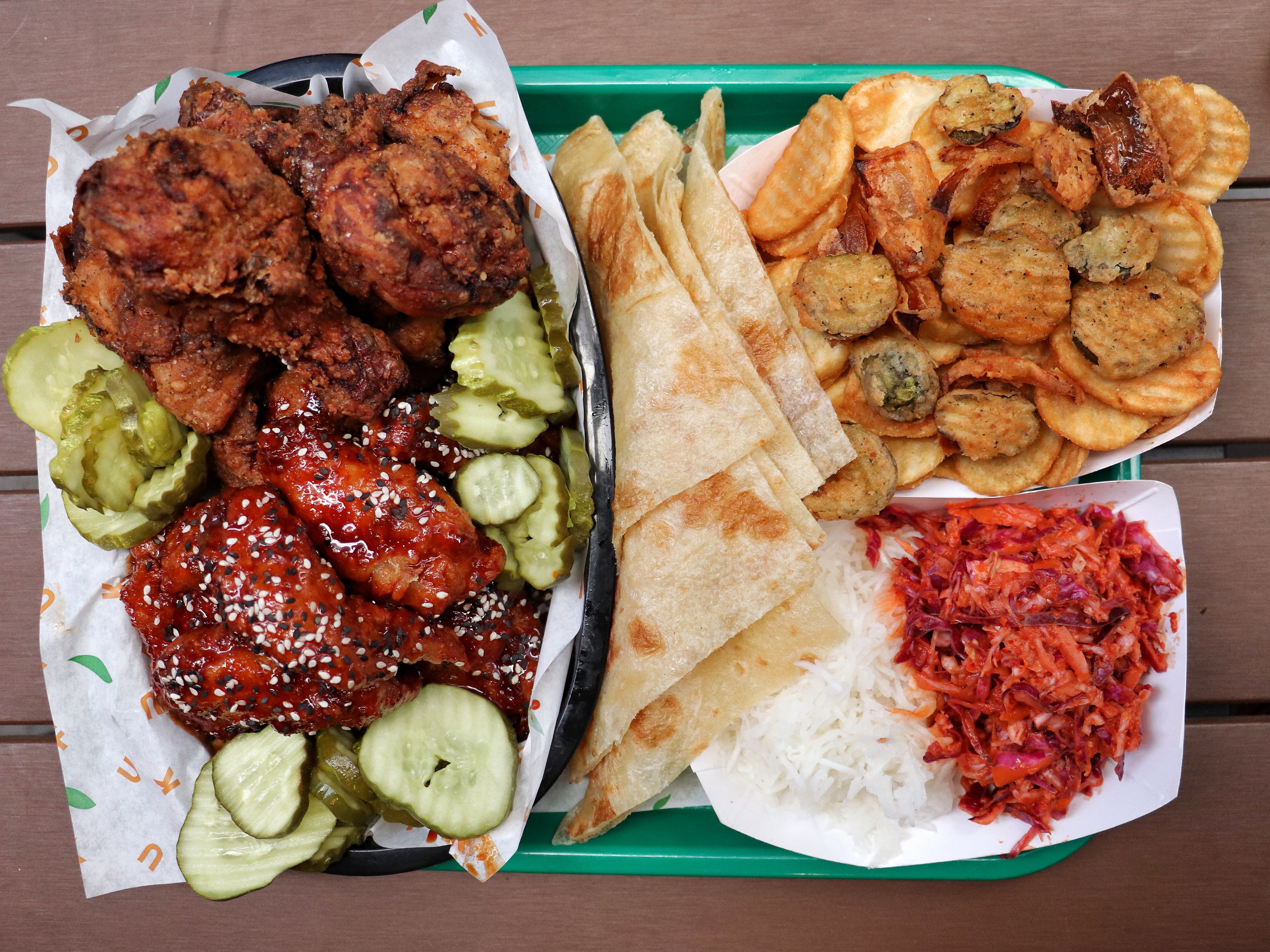 Fuku is the fried chicken-focused outpost of David Chang's Momofuku empire. What started with just spicy chicken sandwiches in the East Village has since expanded to the Financial District, bringing a bigger space and kitchen that's allowed them to offer some unique and frankly better dining options.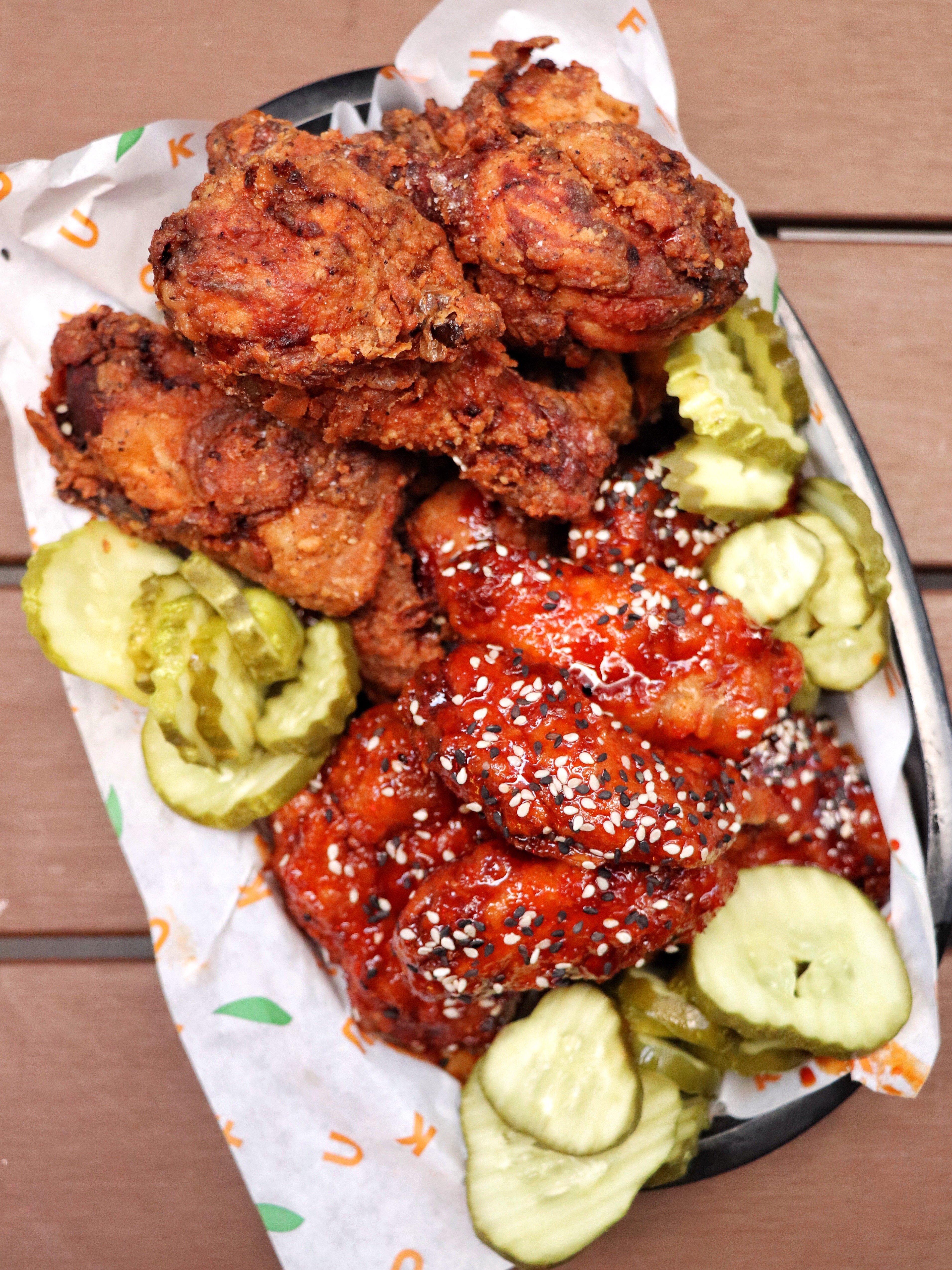 The chimek (Korean for "chicken and beer") is only offered after 5PM at Fuku's FiDi location, but it's probably one of the best dinner meals you can find in the city, let alone out in FiDi. You get a whole fried chicken, with the meat split into 2 preparations – one side is dusted with a habanero seasoning and the other is coated in an addictive sweet and spicy sauce with sesame seeds. Both ways give you super flavorful, juicy chicken that's great on its own but even better when paired with one of the 4 sauces Fuku offers.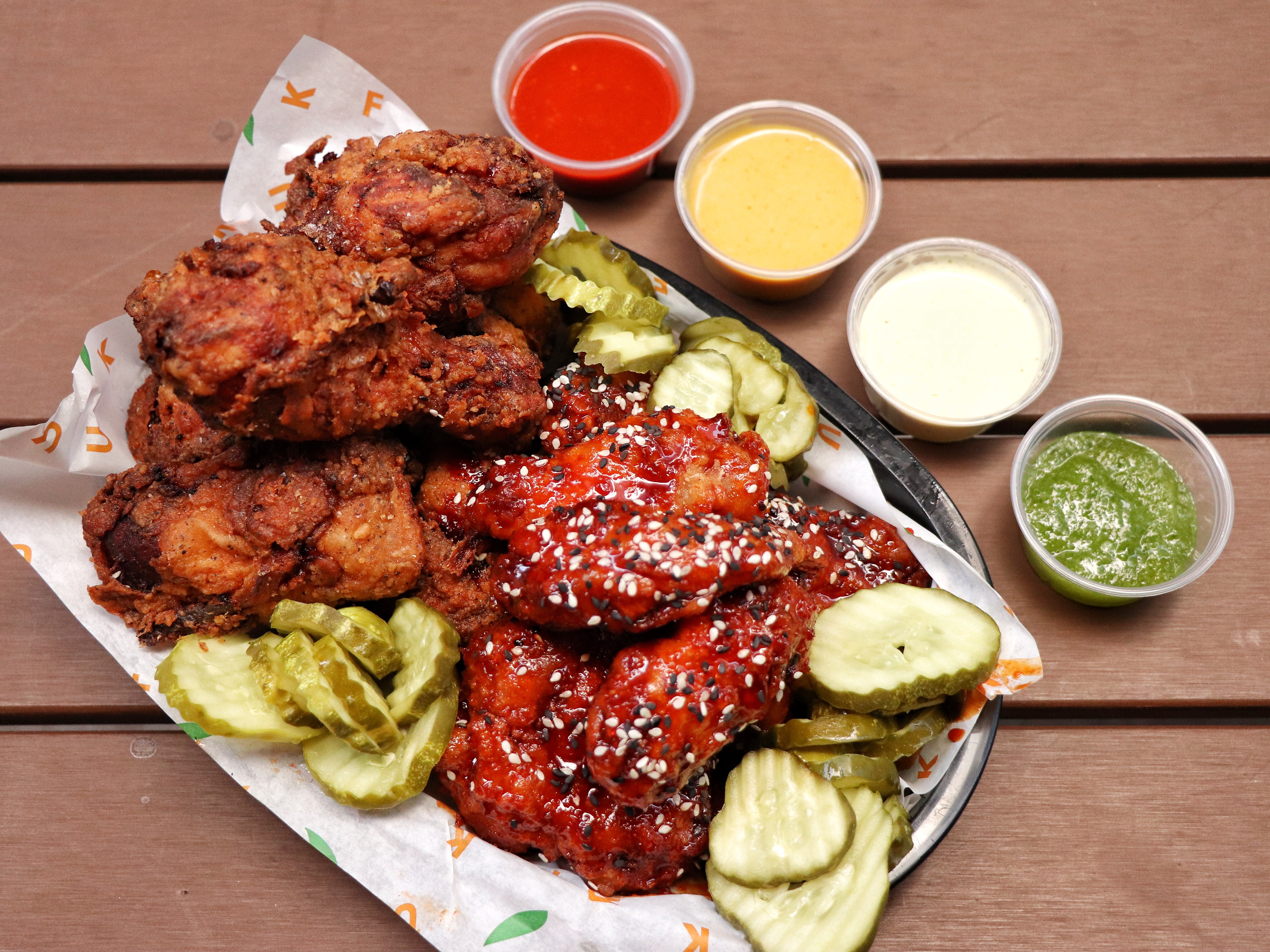 Normally, you'd have to pay extra for 3 of the 4 sauces, but the chimek comes with all of the sauces they offer. The honey mustard was higher on the mustard to my personal joy since I LOVE mustard, and it was great with the habanero fried chicken. There's also a sweet and spicy jalapeño sauce, as well as ranch dressing, which was PERFECT with the sweet & spicy chicken. Finally, David Chang's spicy and umami-rich ssam sauce is available in giant bottles at the counter so you can get as much of it as you want, although I find it overpowering if you don't eat it with something pickled.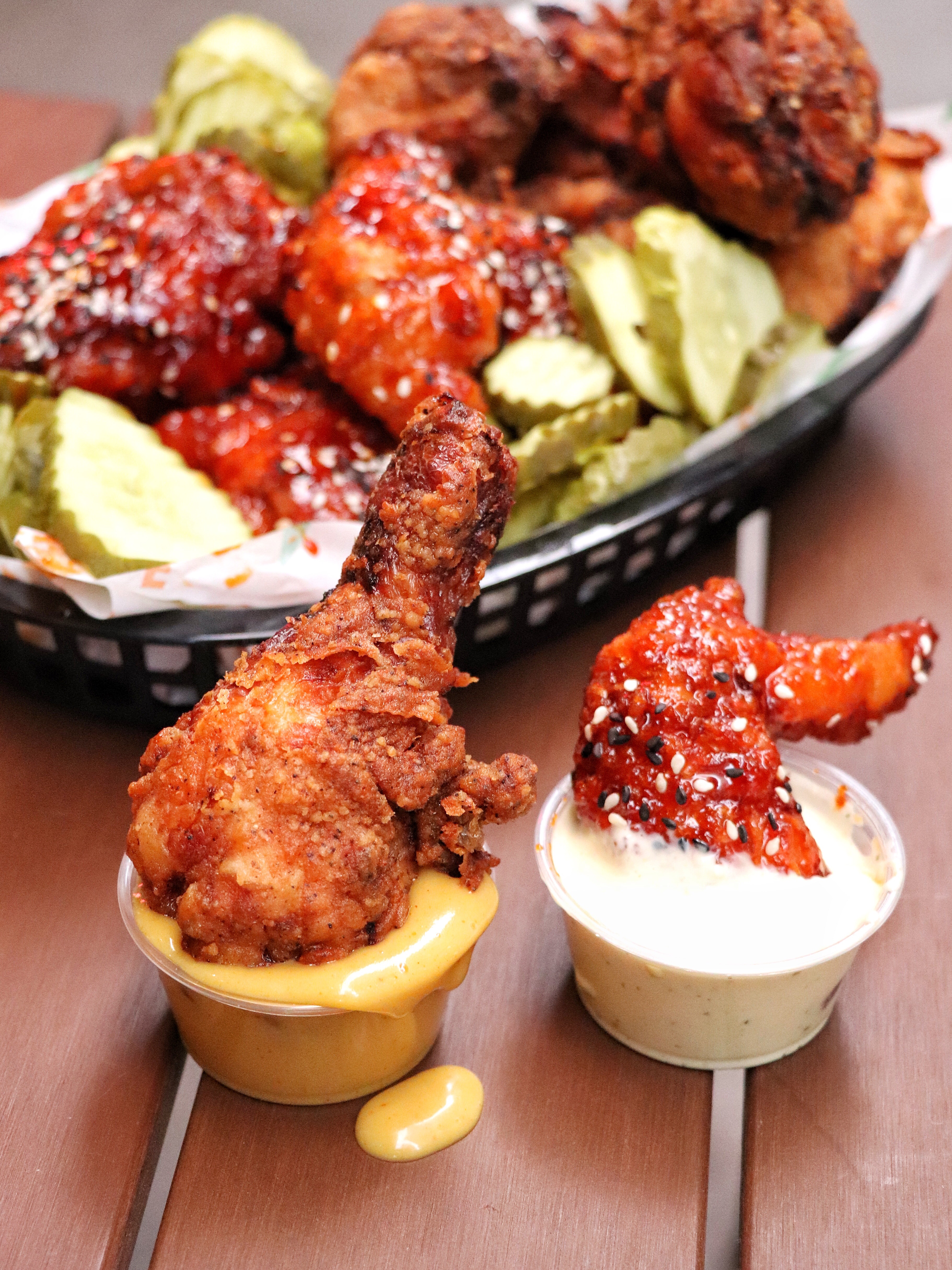 Luckily the chimek balances it all out by offering sour pickles, pickled daikon and kimchi slaw, m'smen (Moroccan flatbread) to make wraps, and a smart combination of fried potatoes, pickles, and onions. You a complete meal that is meant to go great with the six pack of beer they offer.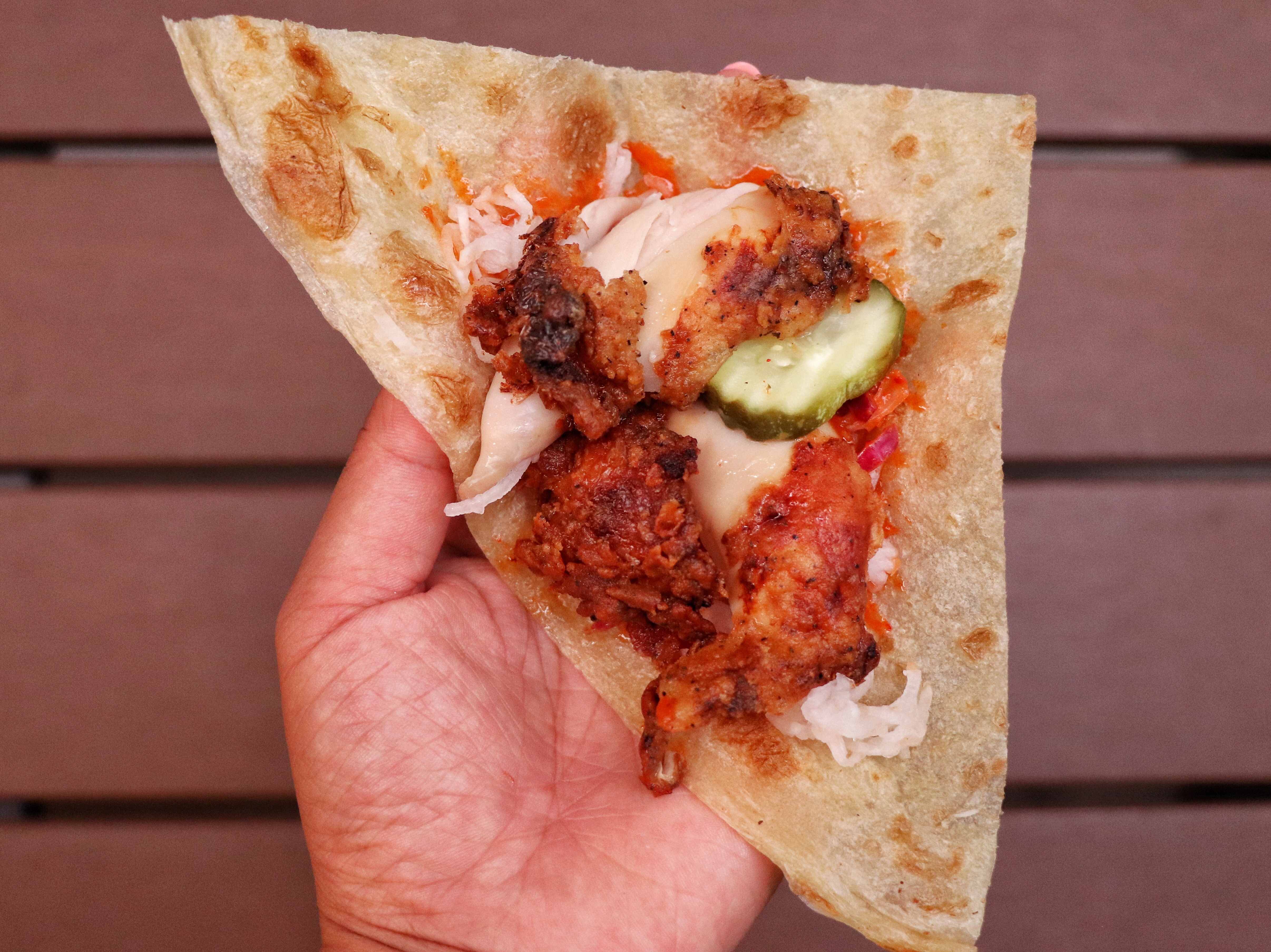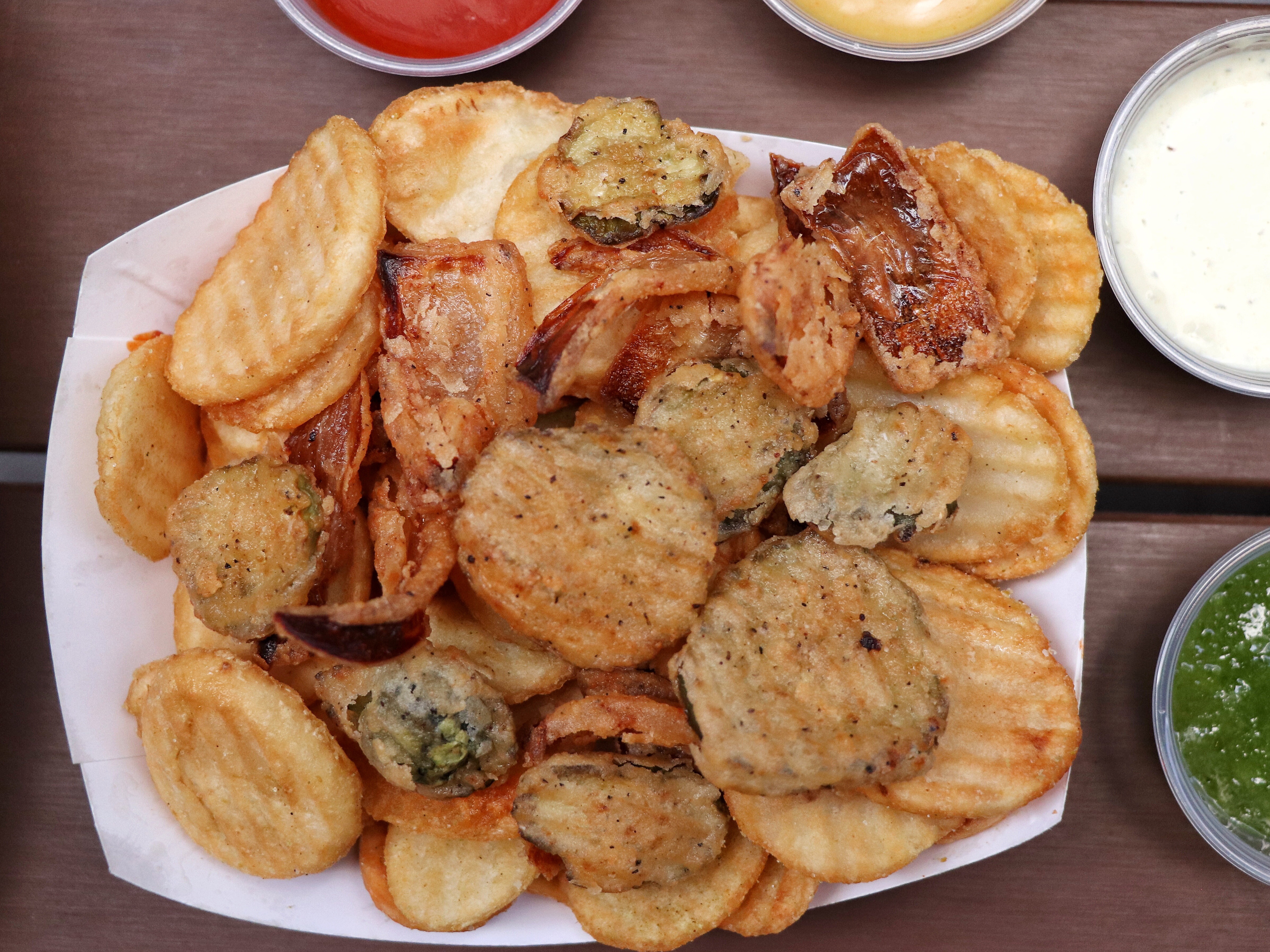 Outside of the dinnertime chimek, a few varieties of the spicy chicken sandwich are offered all day, including the Koreano that comes with that palate cleansing pickled daikon and the McEnroe with bacon and ranch, as well as chicken fingers. You can also get a ginger chicken bowl if you're trying to watch your figure, which comes with shredded chicken, brown rice, corn, green beans and kimchi slaw, which is enjoyable enough and a lot of food for $12. But in my opinion, you're much better off just going all in on the fried chicken or chicken fingers and saving your healthy meal for a salad.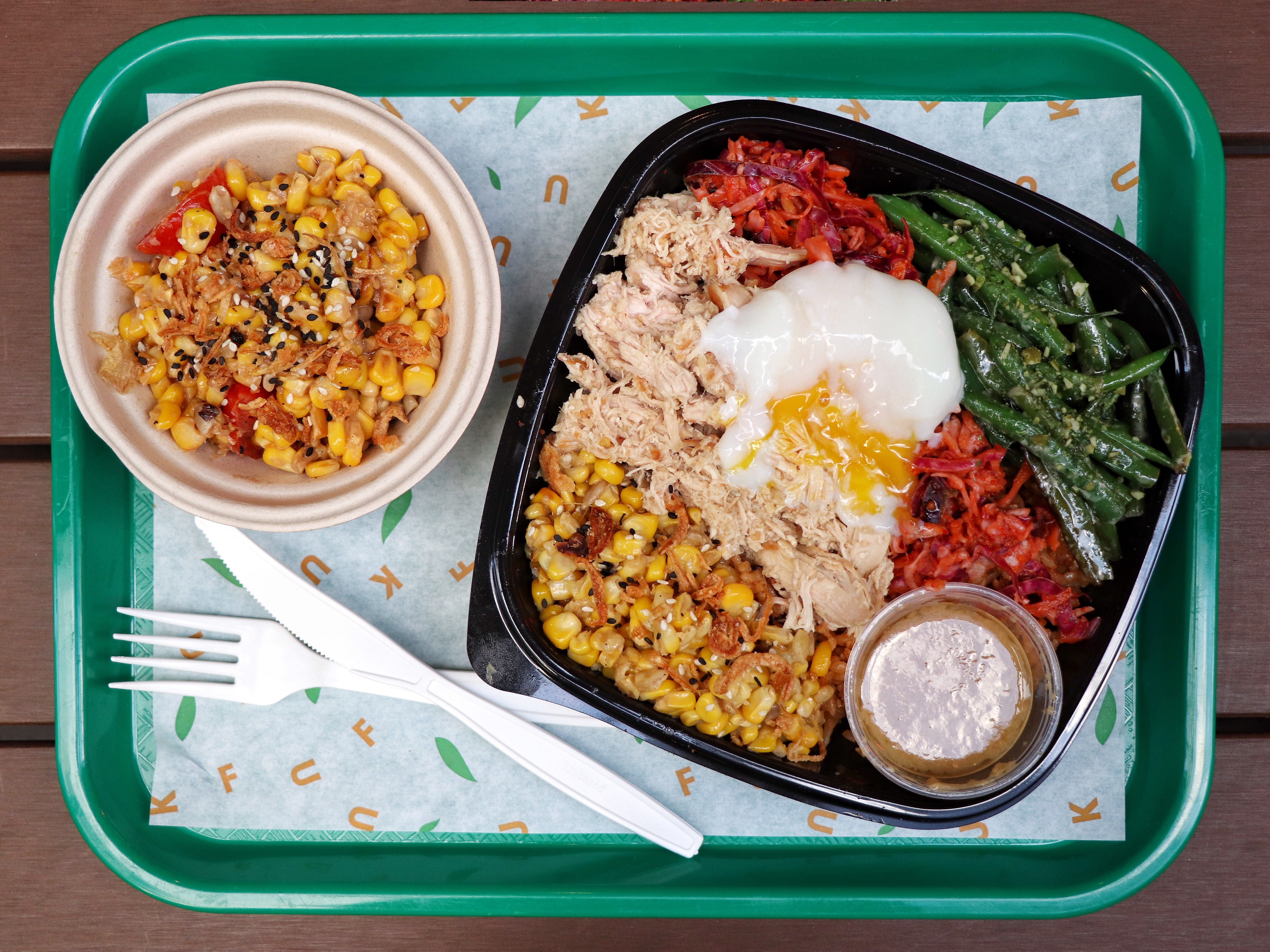 Overall, Fuku Wall St. is perfect for your cheat meal, whether you're getting a chicken sandwich for yourself or going in on the chimek to split with a few friends. It's also located next to a Milk Bar so you can finish things off with some cereal milk soft serve – talk about the perfect meal!