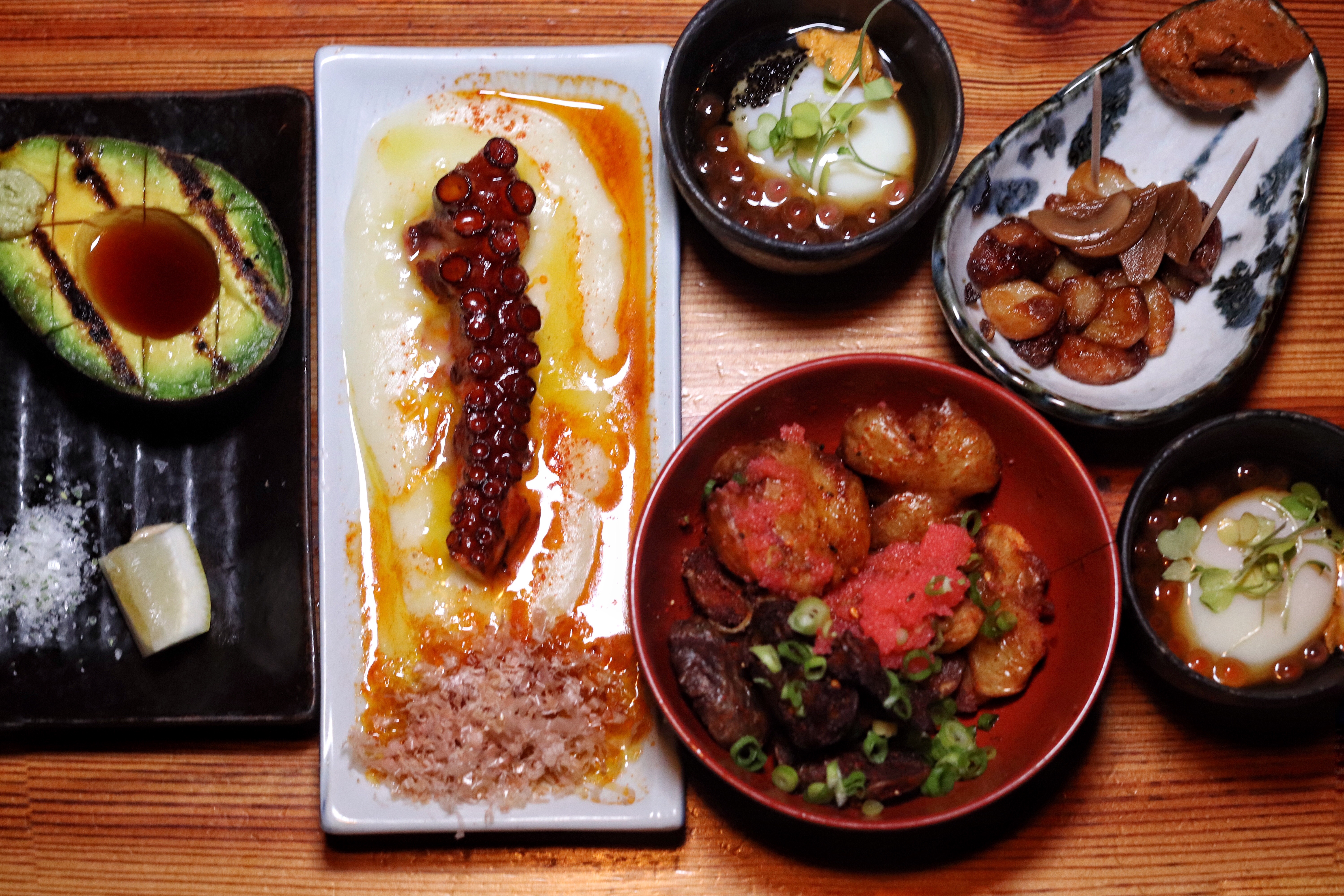 Last time I was in D.C., I was in 8th grade on a school field trip, visiting all the national monuments to enhance our appreciation for the government. This time around, I could give less of a crap about those buildings and instead came to get out of NYC and eat great food, drink, and party. Daikaya ended up being the perfect choice to fulfill on all of these things, as the Japanese izakaya brought awesome and unique eats, a stellar whiskey and sake menu, and a party in the atmosphere and in our mouths.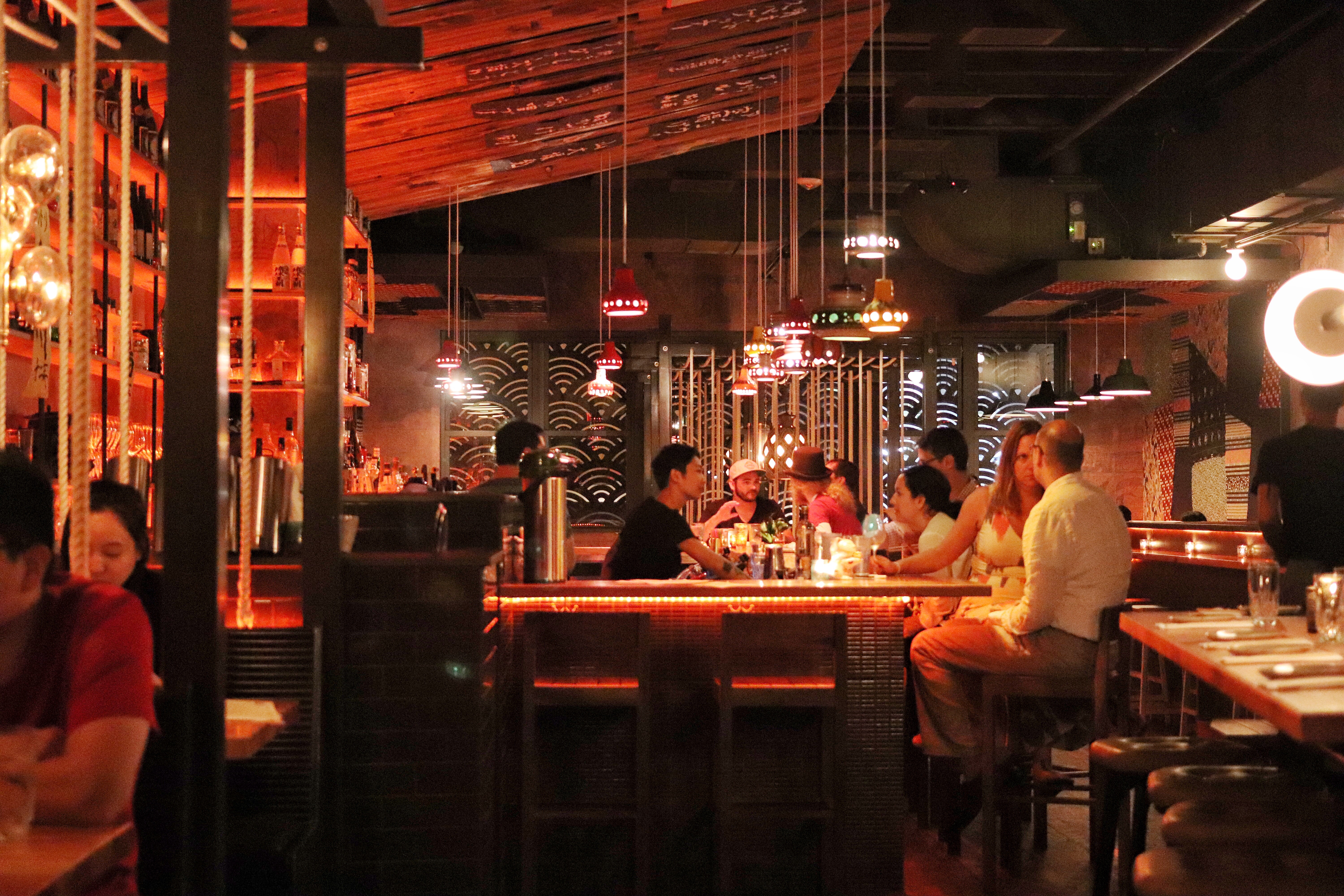 There's a ramen shop on the first floor, but we dined at the 2nd floor izakaya. The izakaya felt like other trendy Asian restaurants, with sexy, moody red lighting and booths that feel a bit more intimate with ropes hanging from wooden structures. It was great for our party of 4, but Daikaya would also work well to grab a quick drink and bite at the bar or for a date for more adventurous couples.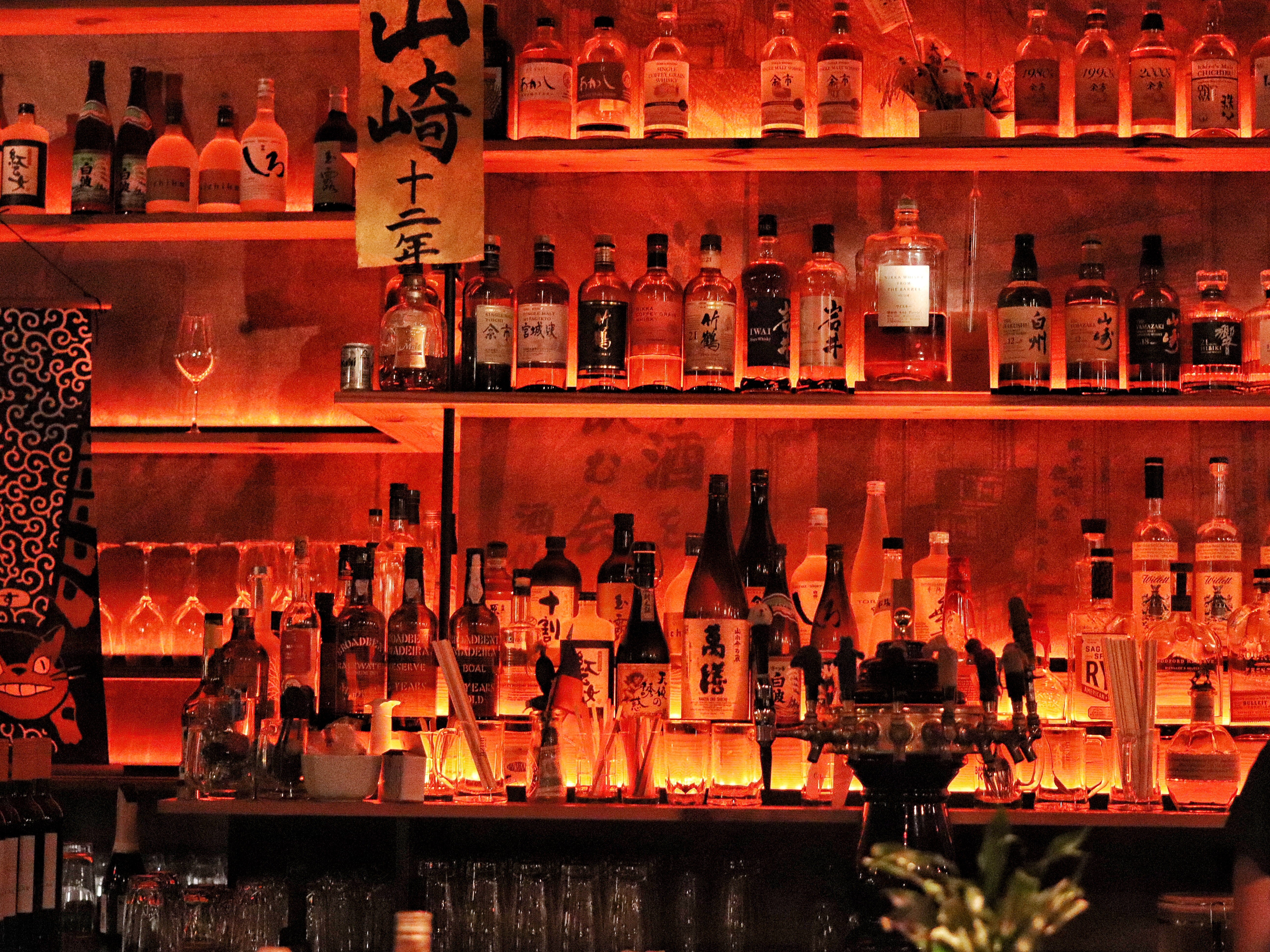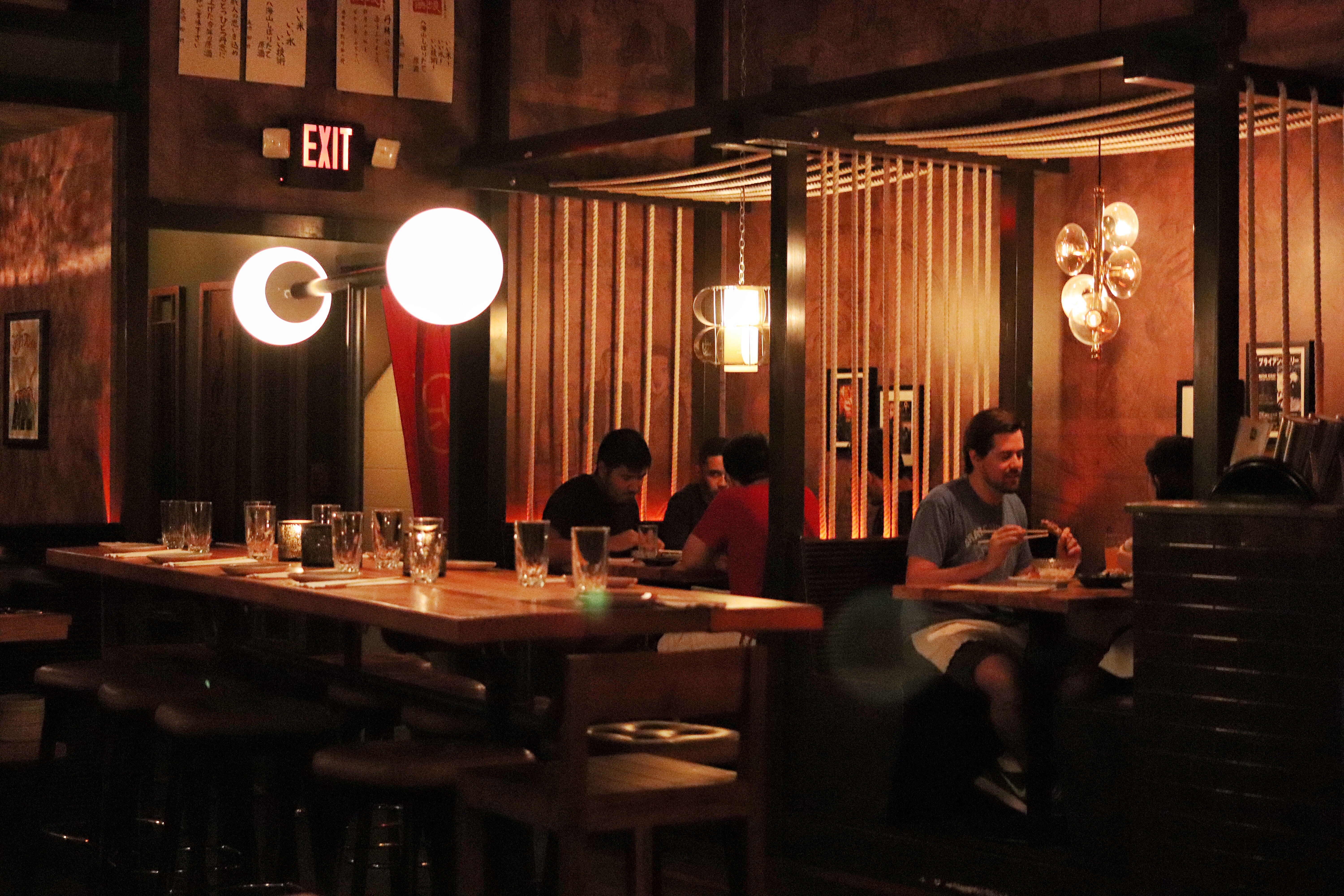 The menu is comprised of small plates, typical of an izakaya in Japan. What's not so Japanese are the other cultural influences on the dishes that work wonders, with everything from a decadent truffled Parmesan chawanmushi (Japanese steamed egg custard), to an awesome grilled octopus served atop buttery potato purée a la famed French chef Joel Robuchon, to a Filipino fish sinigang (this dish runs in limited quantities each night so we sadly didn't get to try it.)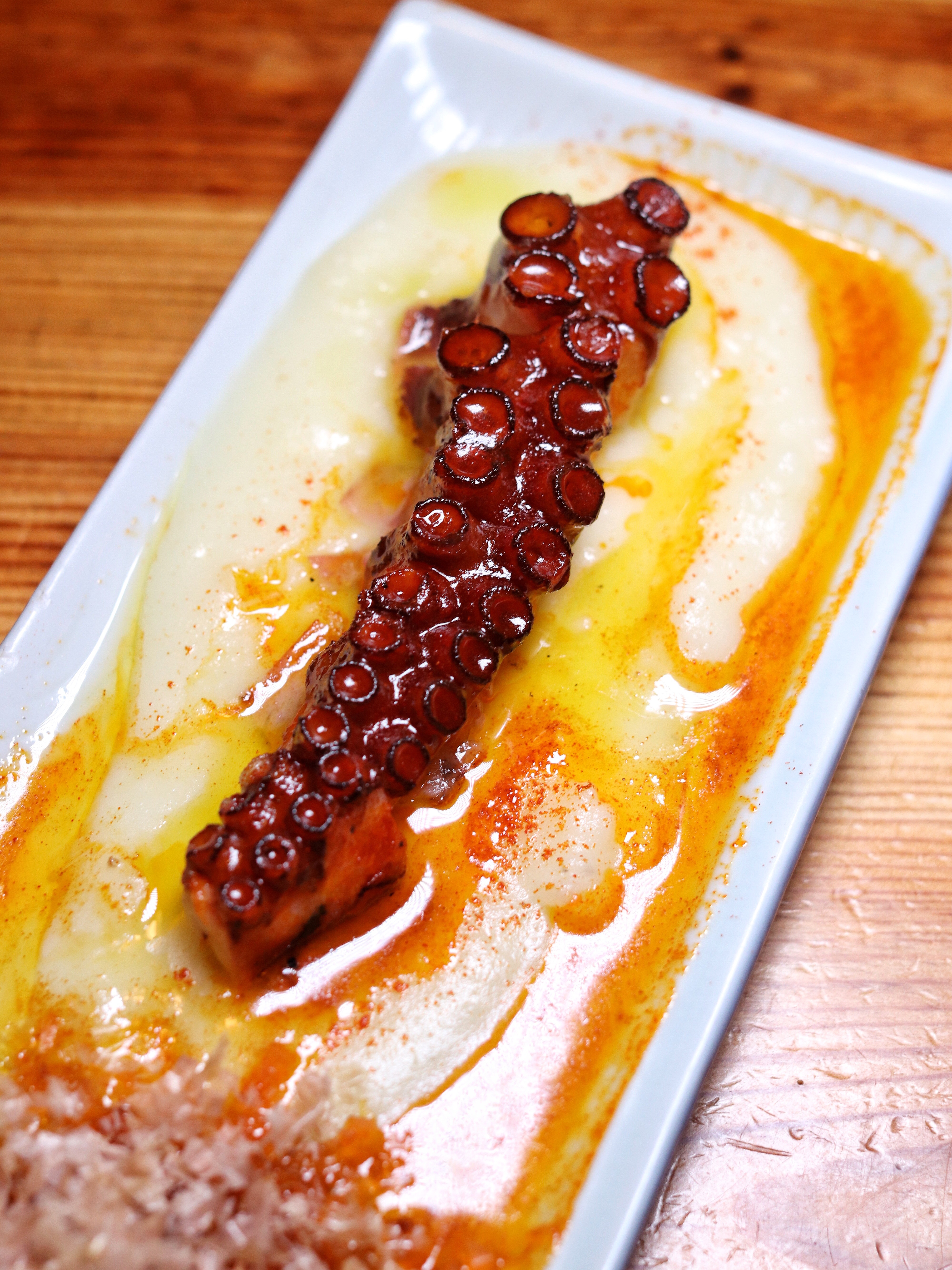 The dishes we did try were all hits though. Our favorite was the pork belly & Brussels sprout skewer, which gives you a grilled skewer that's coated like a Japanese okonomiyaki pancake with okonomiyaki sauce, kewpie mayo, bonito flakes and aonori. The pork belly is tender and not overly fatty, the Brussels sprouts are nicely charred, and the full combination is a savory umami bomb that's both familiar and unbelievable.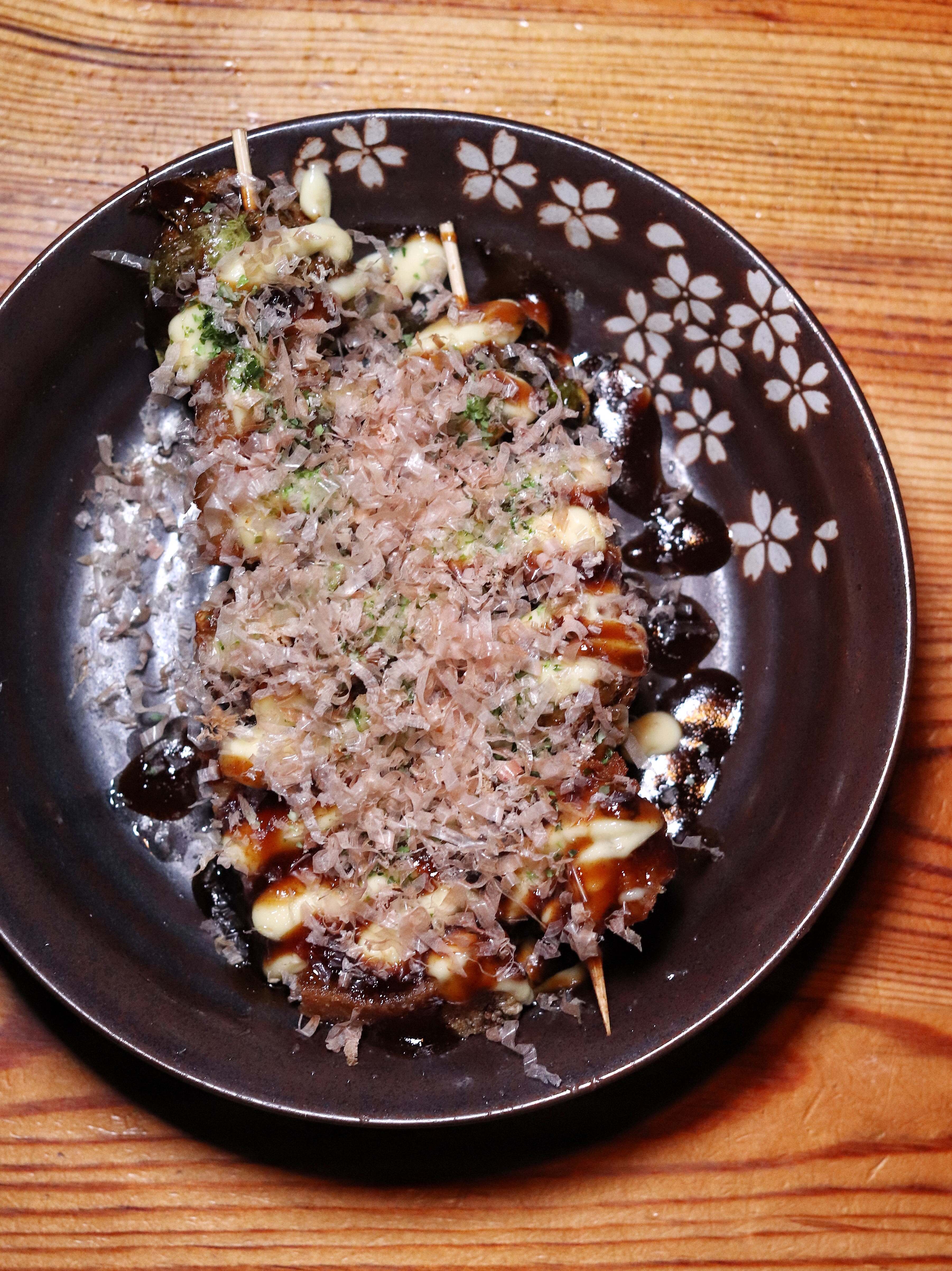 The grilled avocado was also stellar, as it's filled with a homemade ponzu and served with salt, lemon and wasabi that work with the charred yet still buttery avocado.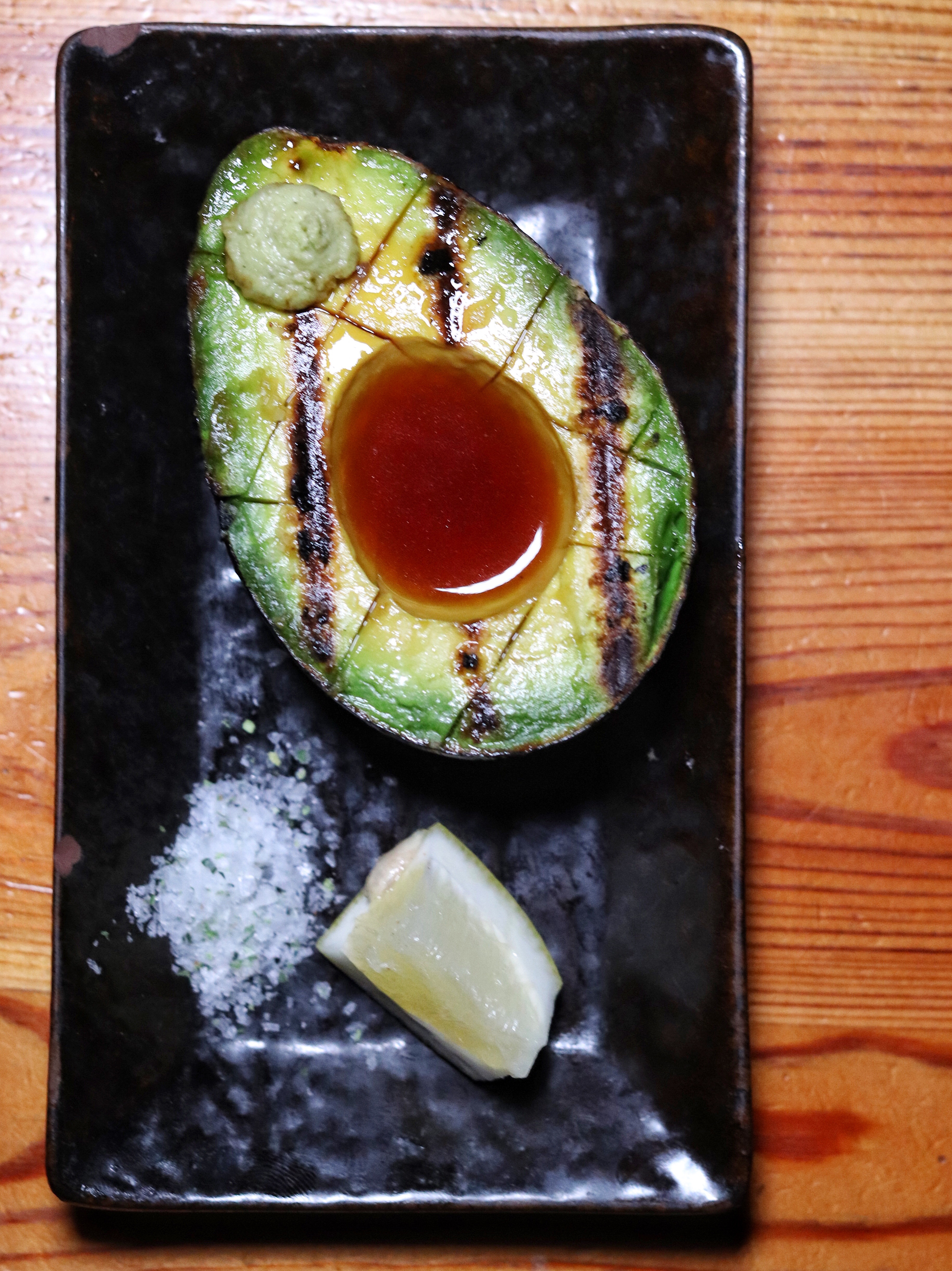 We also loved the smashed pee wee potatoes that were crispy on the outside and soft inside like Japanese hash browns. It came topped with butter, soy sauce, scallions and spicy cod roe for a super addictive bite.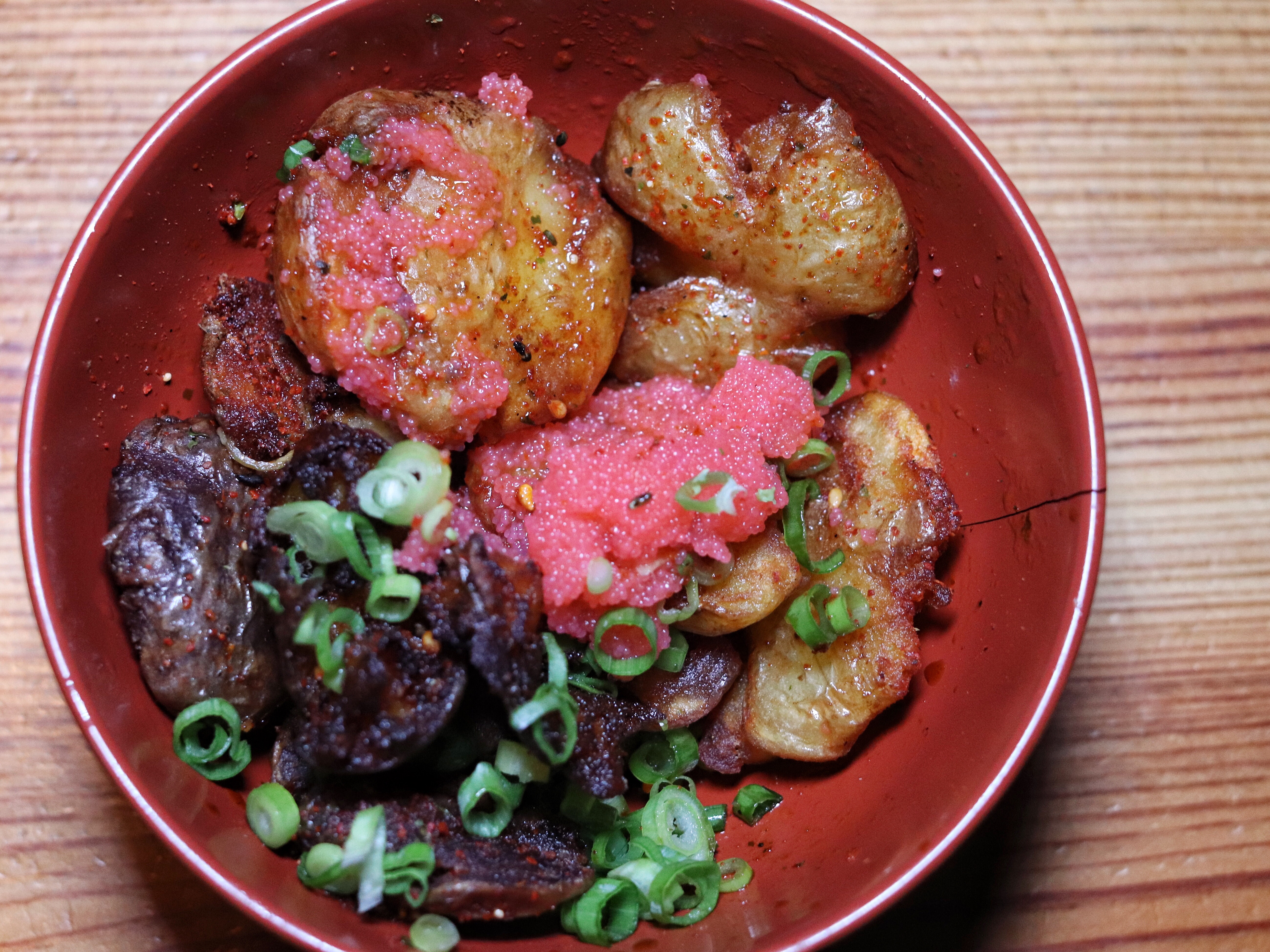 There's an onsen egg, sea urchin, and salmon roe dish called the Rocky, named after the boxing movie since he would eat raw eggs for breakfast during training. I'd MUCH rather have this version of eggs though, as the buttery sea urchin & marinated salmon roe mix with the soft cooked egg for a luxurious bite.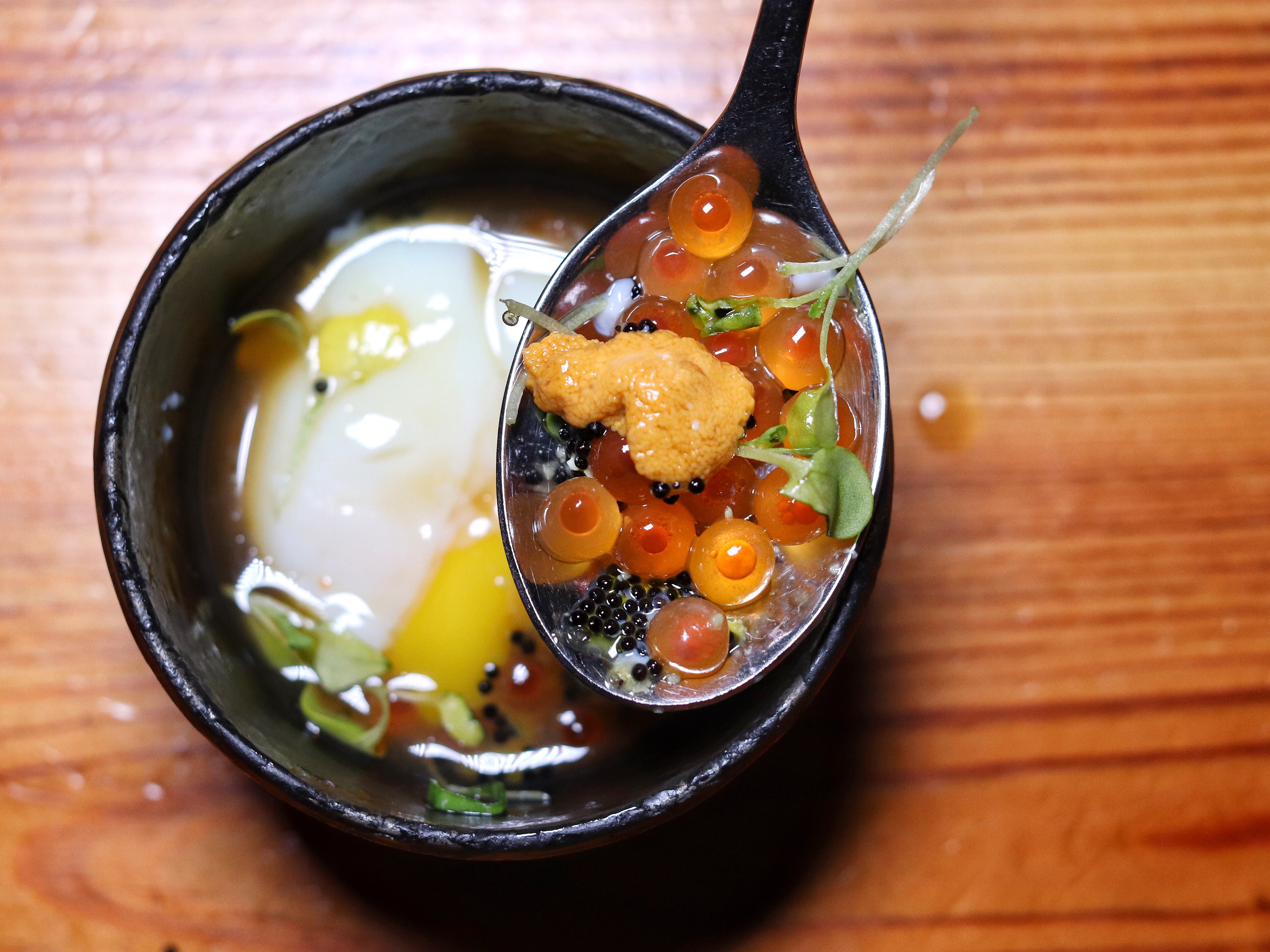 The fried garlic is a fun dish for garlic lovers, as the cloves from the downstairs ramen shop that are braised with pork belly for 6 hours get a quick flash fry before being served with pickled garlic slices and a flavor-packed kimchee-miso sauce.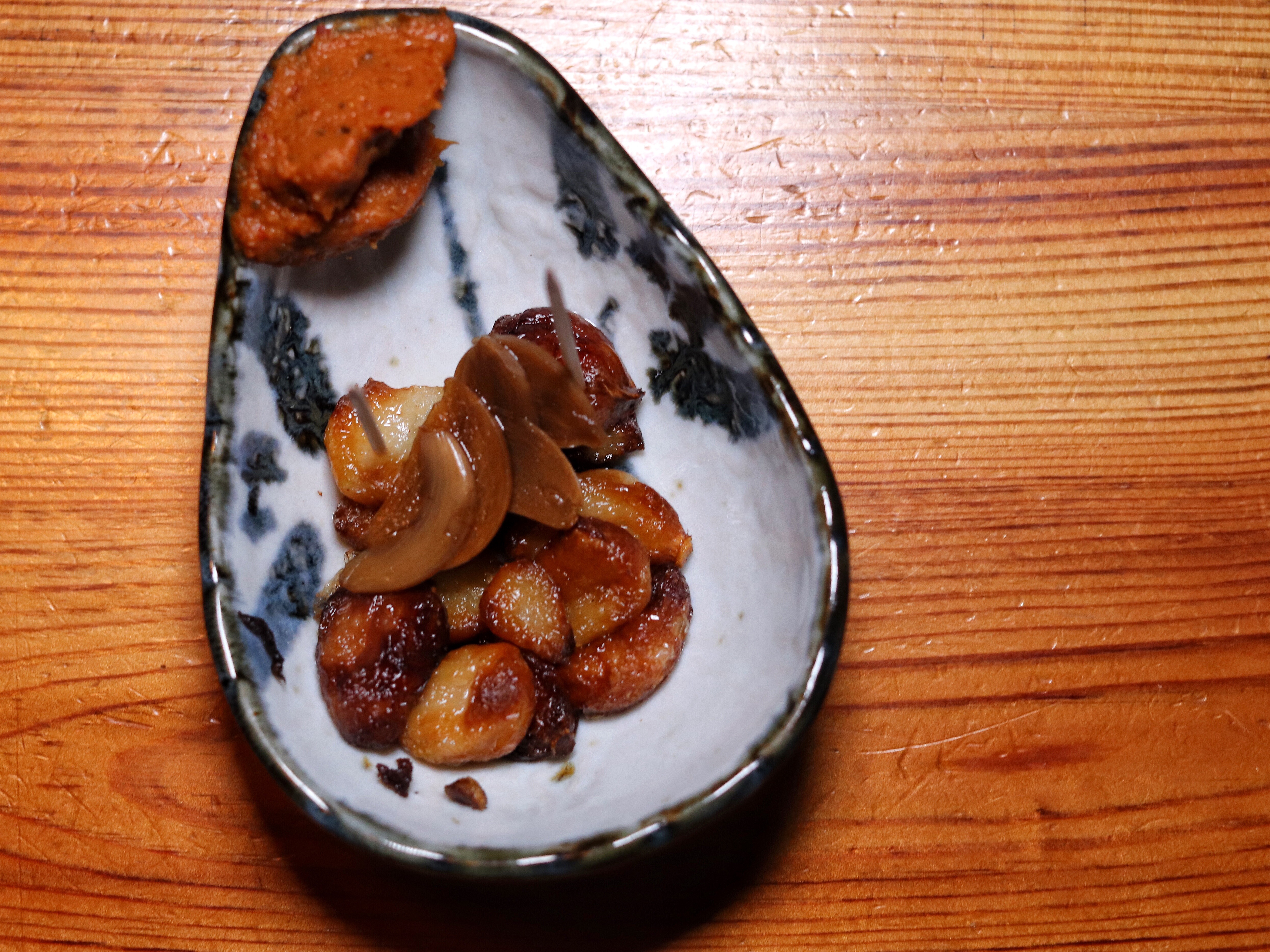 Finally, the cod roe spaghetti is a great introduction into Japanese-Italian fusion. Also known as mentai spaghetti, it's the perfect blend of cuisines that gives you a creamy bite of pasta that tastes like the you're breathing in the fresh ocean air.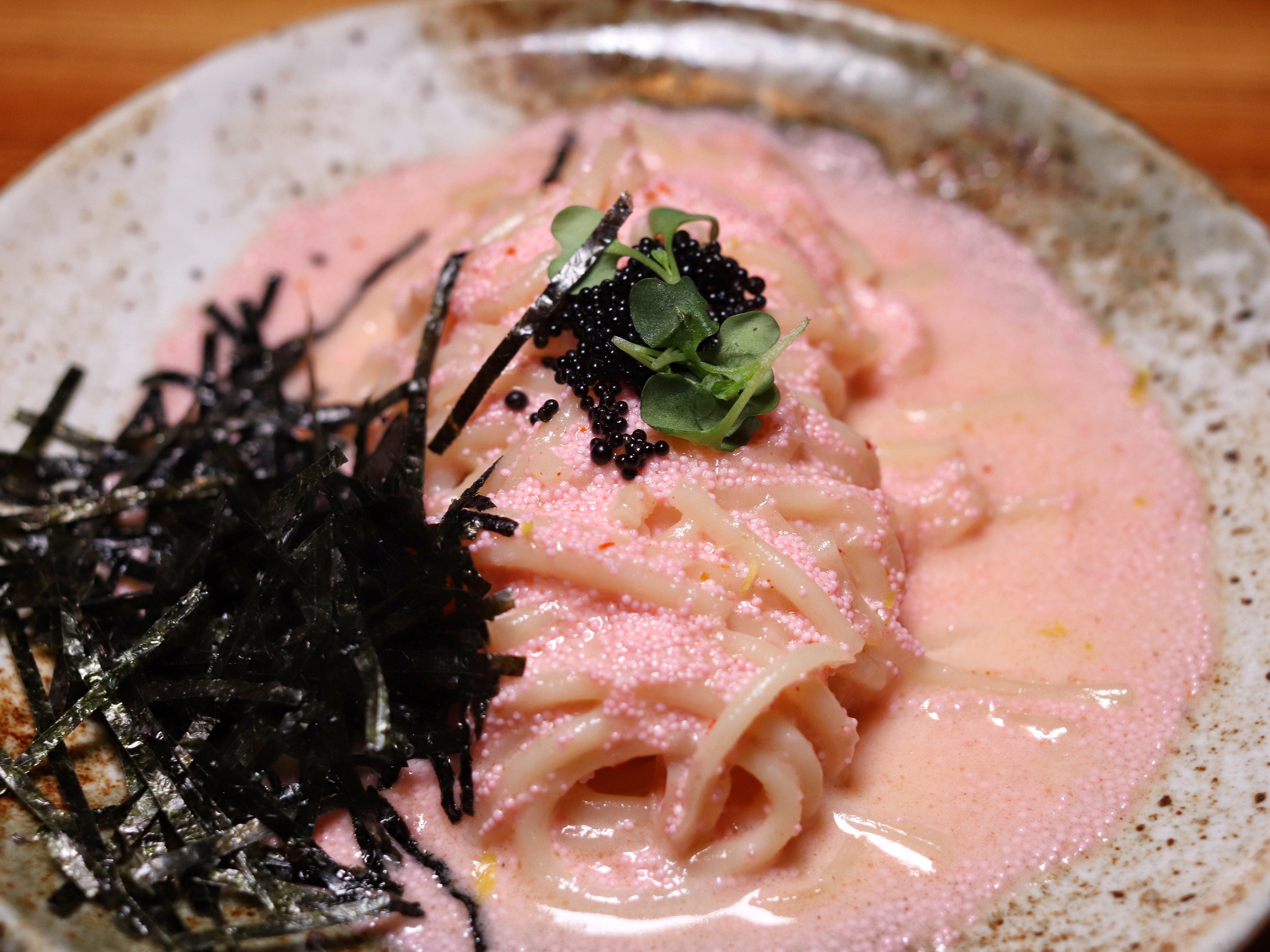 Daikaya was the perfect kickoff to our D.C. trip, featuring some truly unique dishes in a fun atmosphere. Add a few bottles of sake like we did and you're bound to have a good time.