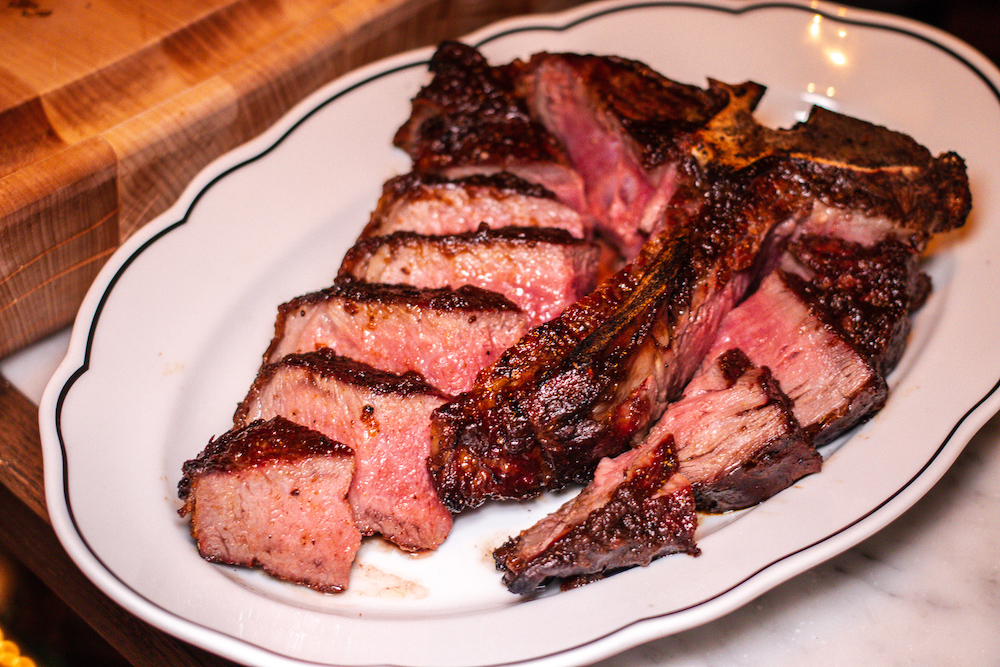 The moment you walk into Associazione Chianti, you know exactly what you can expect from your meal here. You're immediately greeted by a friendly "Buongiorno" from one of the staff manning the macelleria and salumeria counters, but the first thing that will truly hit your senses is the smell – the intoxicating smell of steaks being sliced in the center serving counter and the cheese and butter-laced pastas hitting the tables. And that's really Associazione Chianti is all about – soulful Tuscan fare using high quality ingredients served right from their in-house meat, cheese, and dessert counters, paired with the warm service you'd expect from a classic trattoria or really any Black Sheep Restaurant.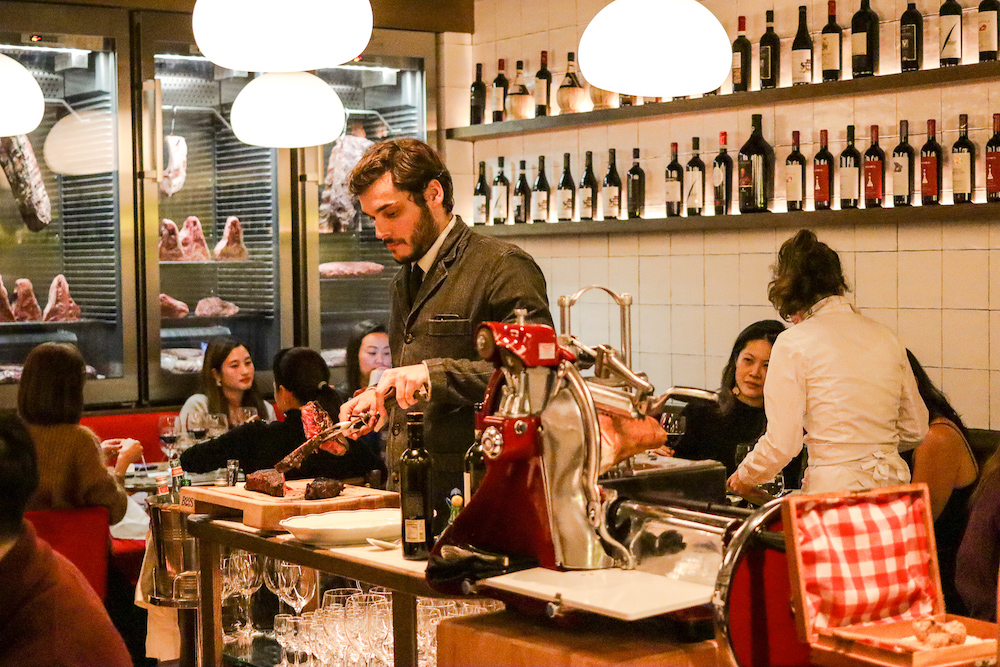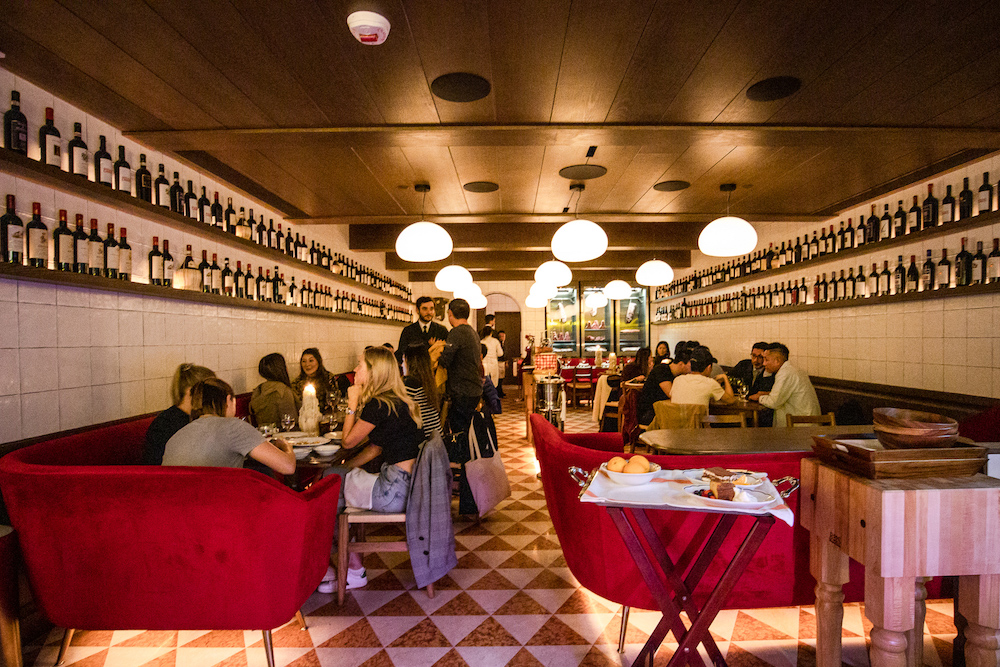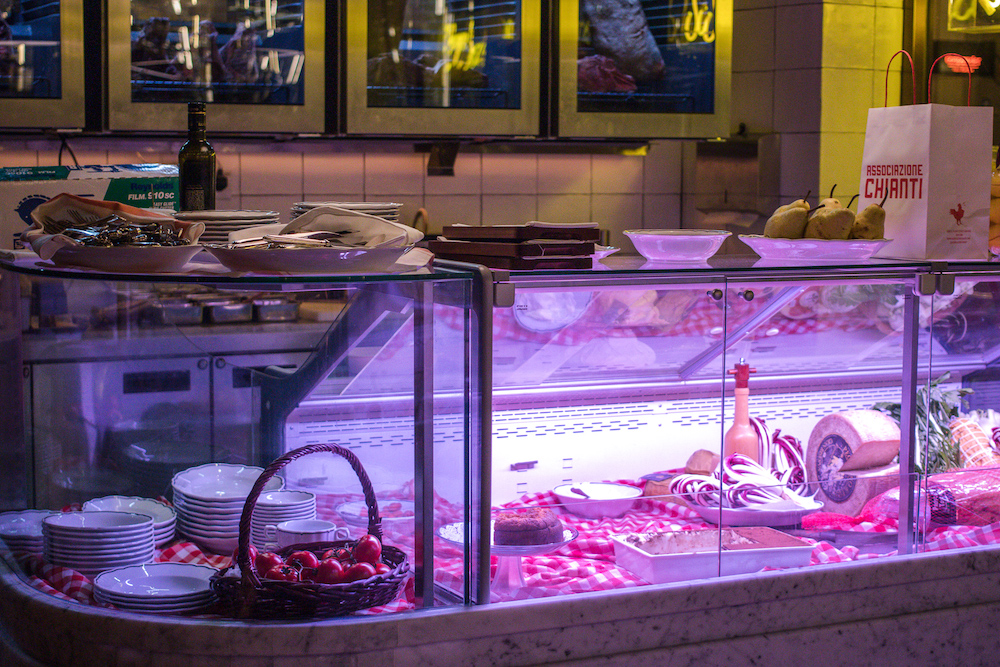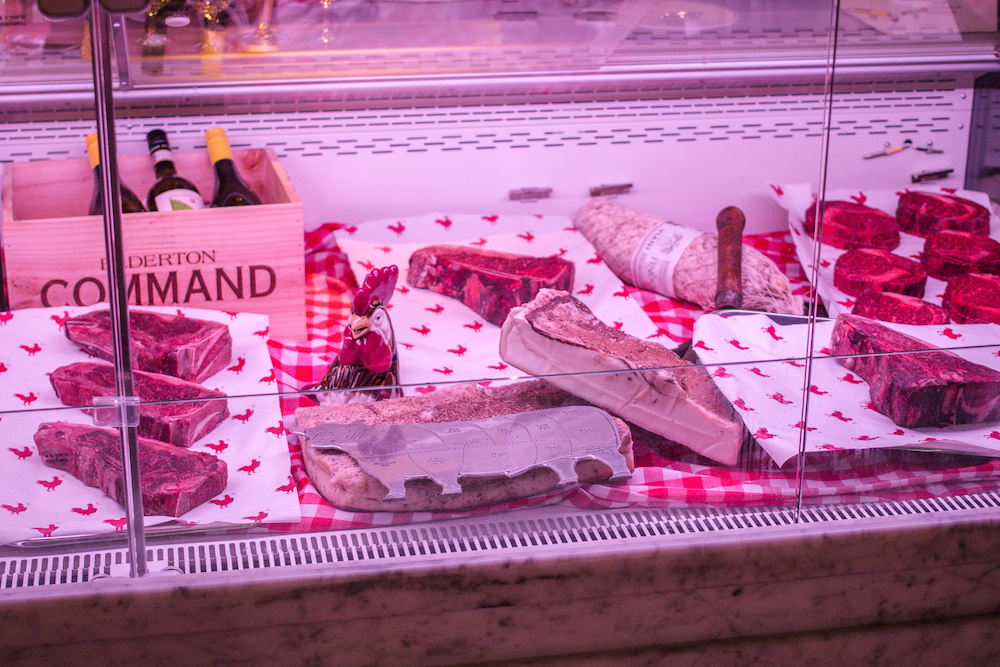 Black Sheep Restaurant Group already had 3 Italian restaurants within its rapidly growing Hong Kong empire, but the opening of Associazione Chianti is meant to fill a niche within that portfolio by focusing on the dining traditions of the Tuscan region of Central Italy. Your meal starts with complimentary Nodini, or garlic knots with parsley butter and prosciutto, plus crudite served with a unique almond cream.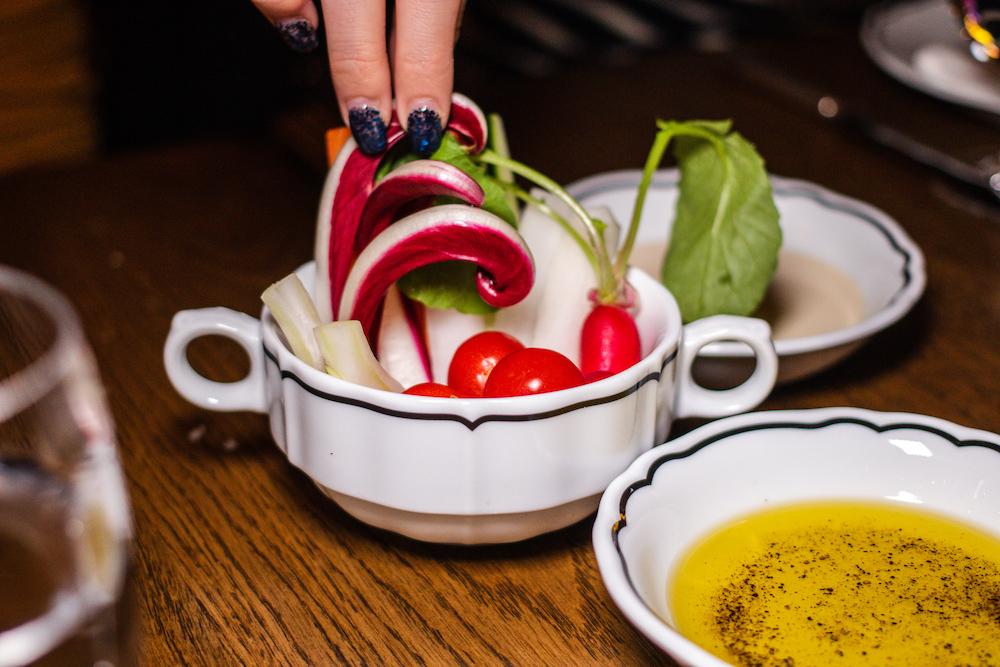 The rest of the rustic menu offering is highlighted by their standout Bistecca alla Fiorentina, a 1kg cut of thick juicy Black Angus steak, dry-aged for 10-15 days and finished with a shallot and mushroom sauce that complements the robust flavor of the well-crusted steak.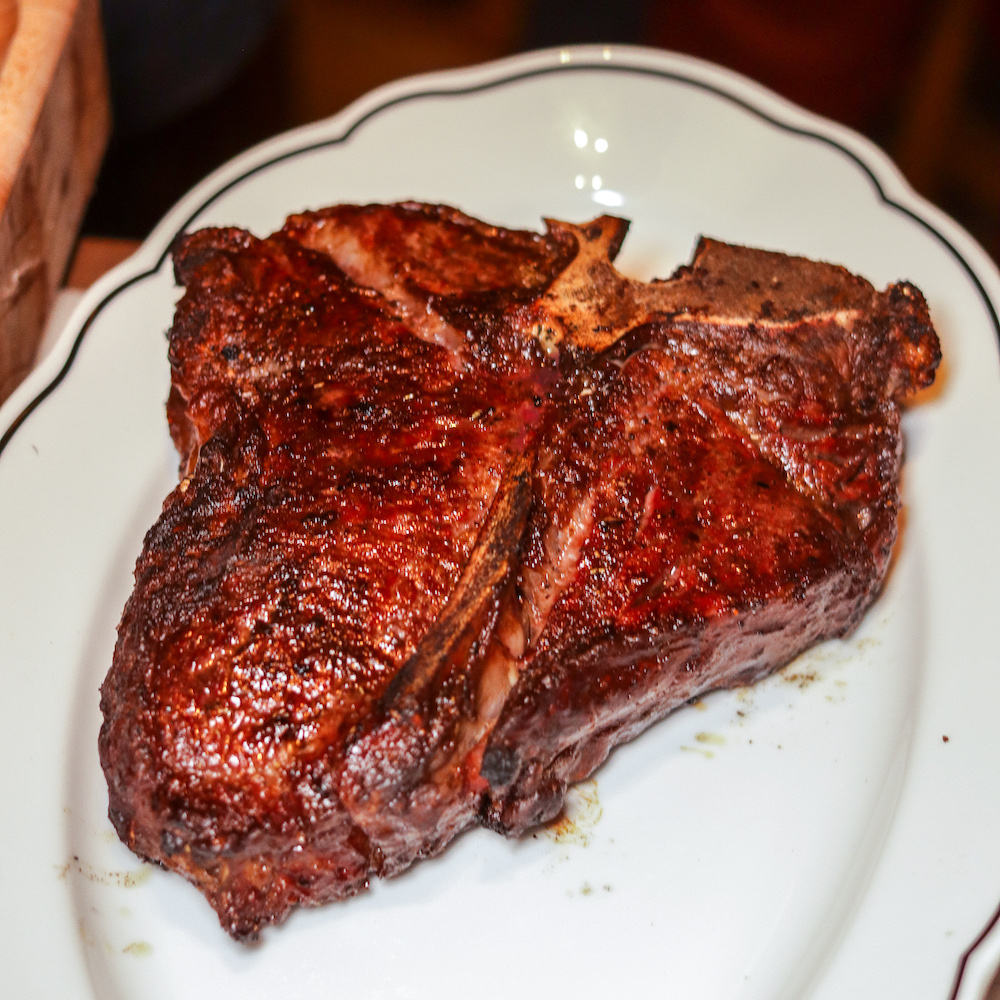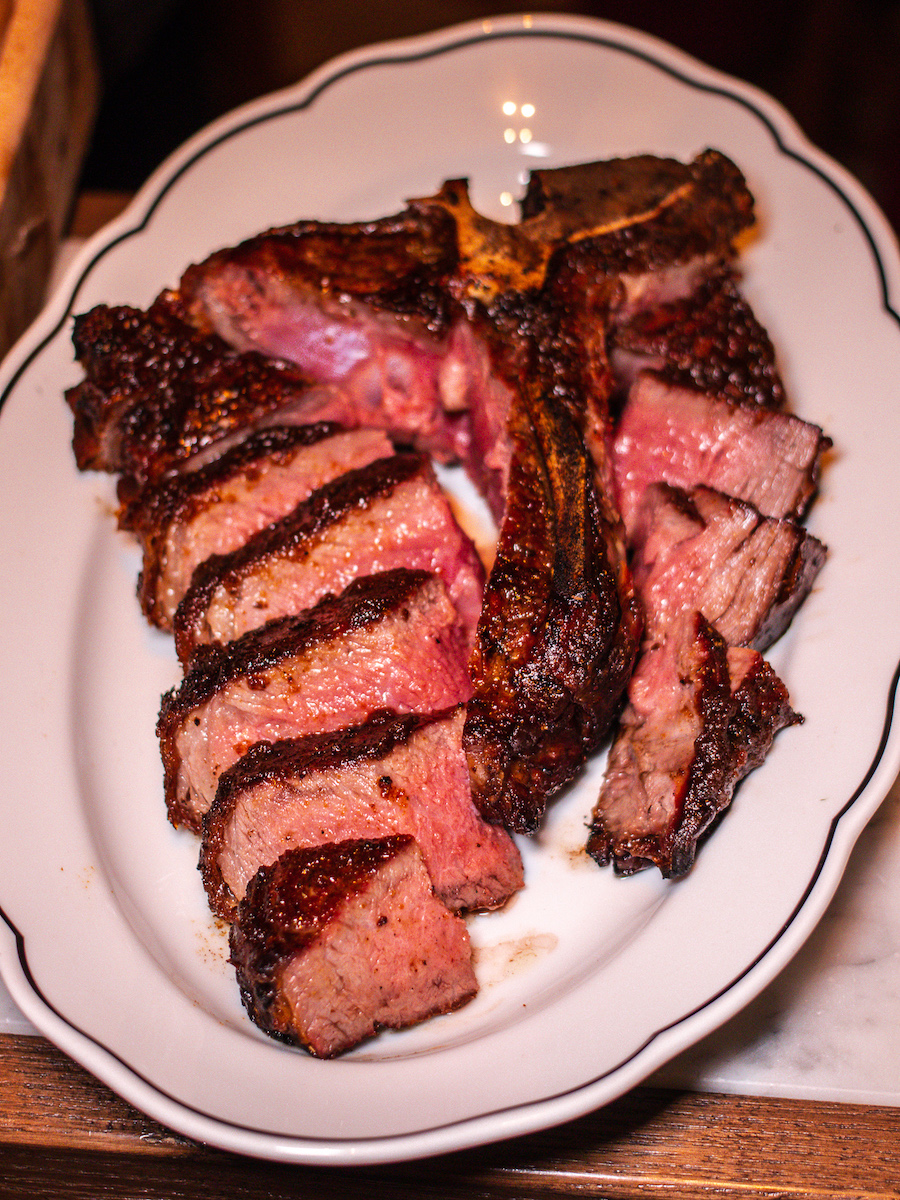 The Bistecca alla Fiorentina is large enough to share between 4-6 people if you also order the likely under-the-radar Pollo al Burro Omaggio a Sostanza, a butter-basted pan-seared chicken that arrives at the table still bubbling. Pair it with their sides of fagioli, tender and flavorful braised cannellini beans and the patata, a whole potato that's mashed tableside with whipped lardo and rosemary – we found it most delicious to mix the sides together for a perfect accompaniment to the steak.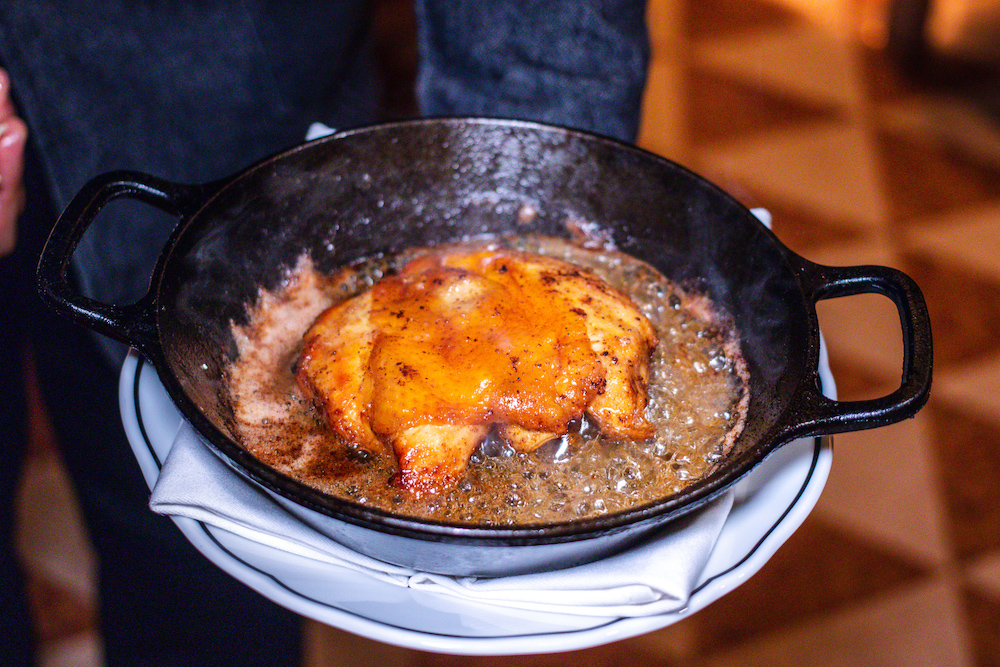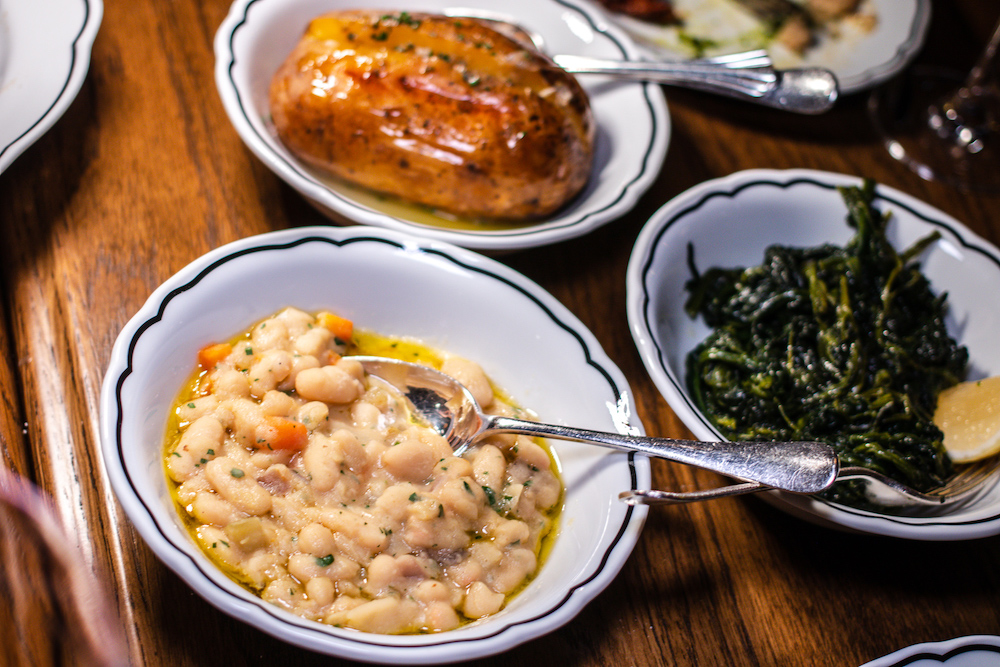 You'll of course want to share a number of their housemade pastas before digging into steak. While the truffle tagliatelle is as delicious as anything topped with truffle would be and the bright pesto-like pici with cavolo nero and Pecorino is also addictive, our favorite of the pastas was actually the garganelli omaggio a Cammillo. The perfectly al dente ridged pasta gets coated in a velvety ragu made from melt-in-your-mouth Chianti-braised beef, topped with freshly grated Parmigiano that pairs just right with their house label Associazione Chianti wine.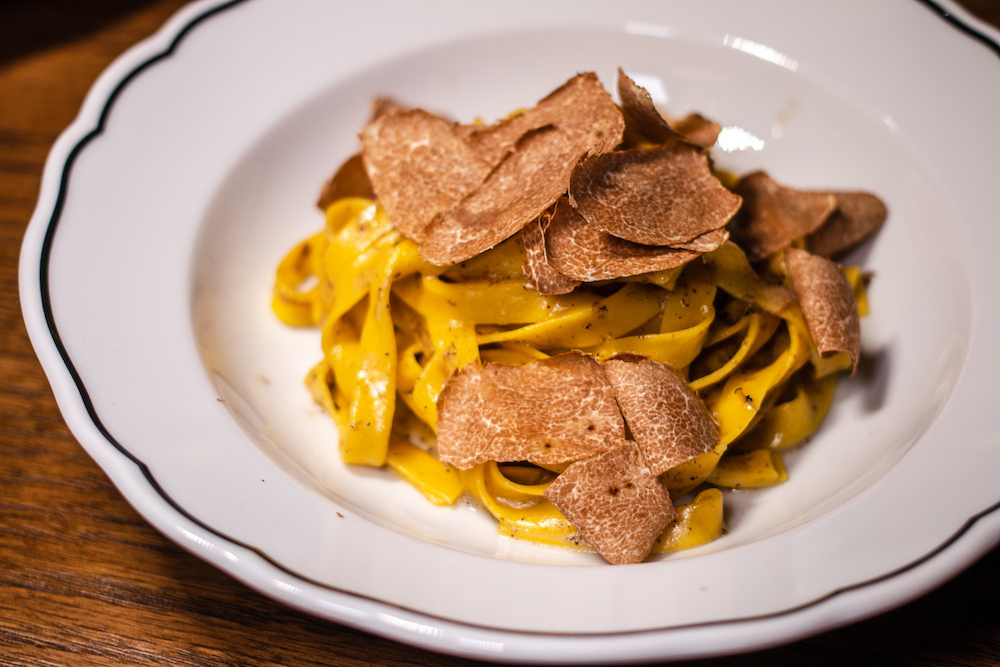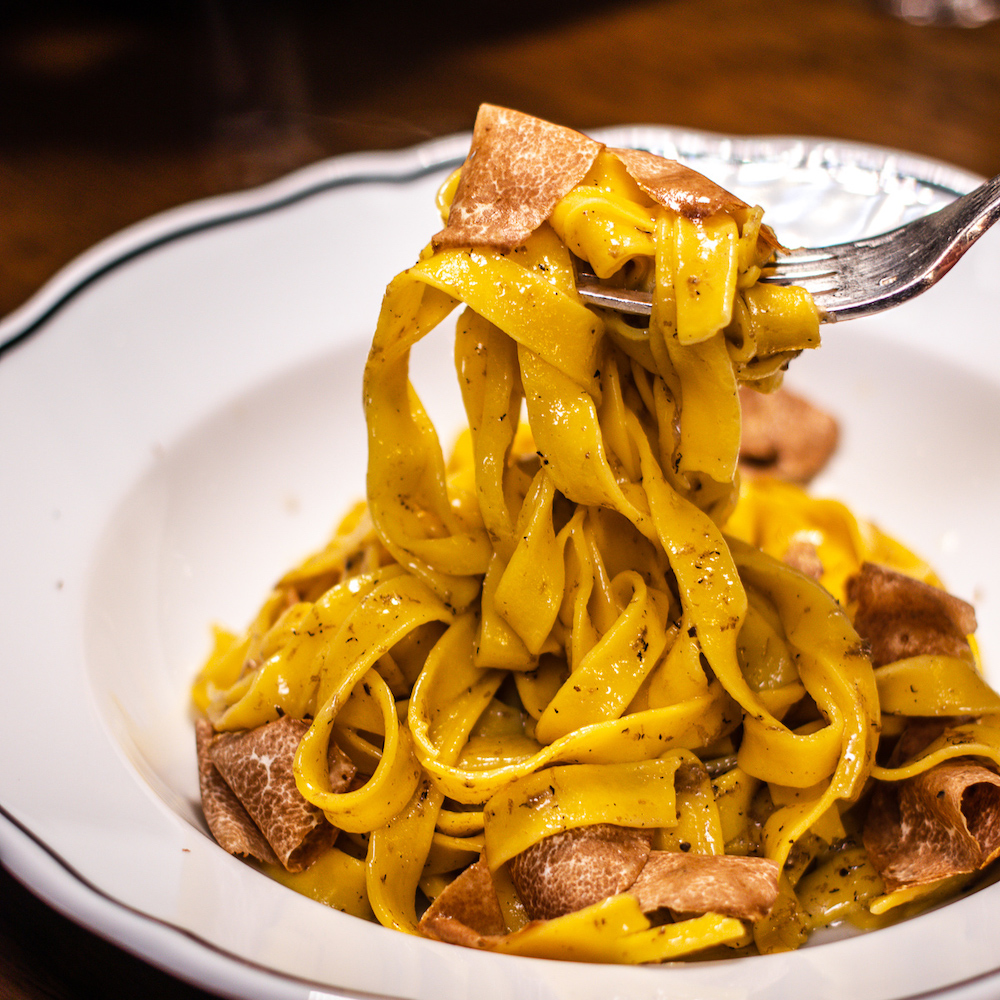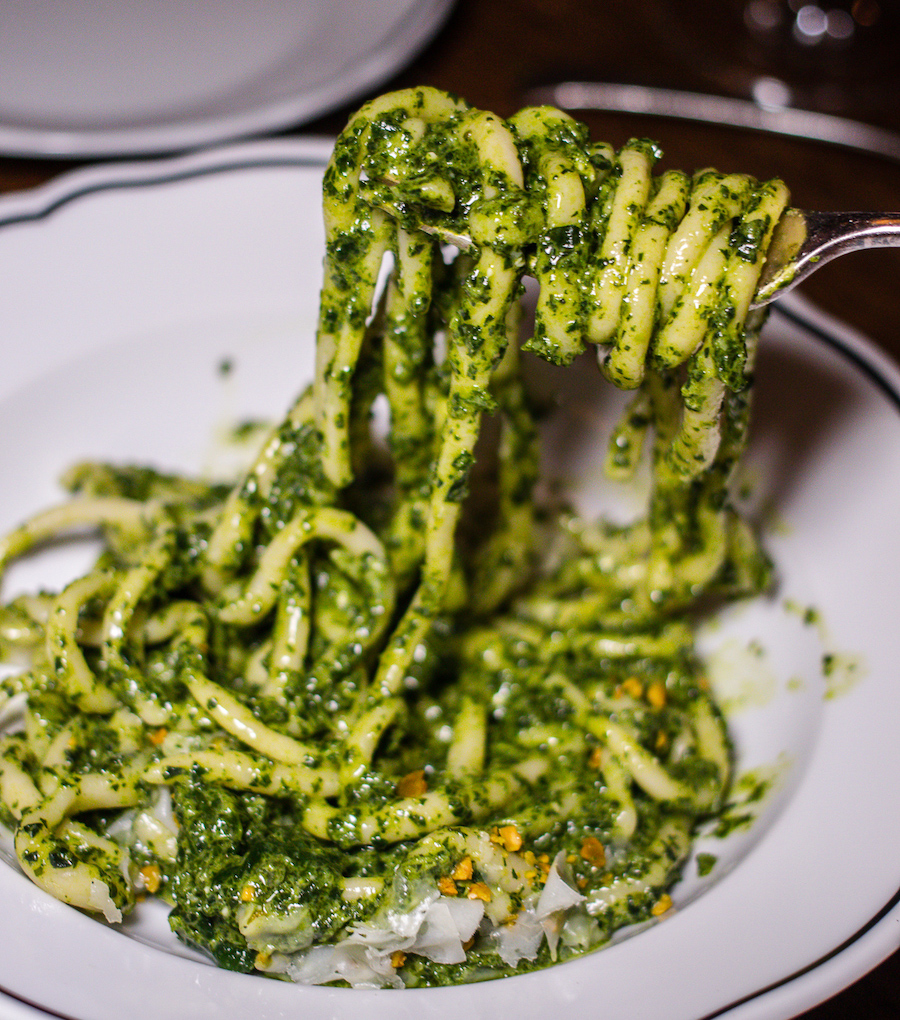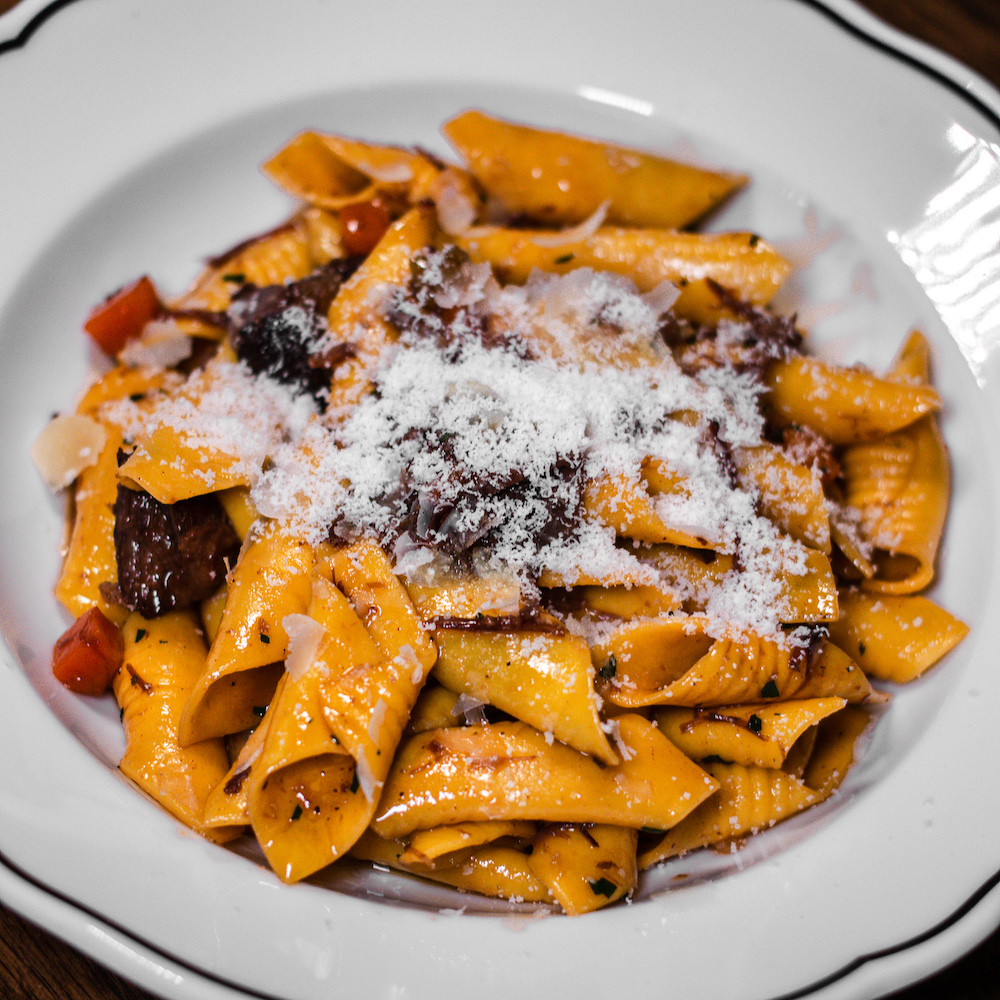 Make sure to save room for dessert, which are served on a tray to your table to serve as a visual menu. While you can never go wrong with a classic olive oil cake or tiramisu, with this one dashed with a splash of Borghetti liqueur, you definitely do not want to miss getting a giant slice of their light-as-air Meringa. It's the perfect ending to a hearty meal at Associazione Chianti, and one you'll likely want to revisit over and over.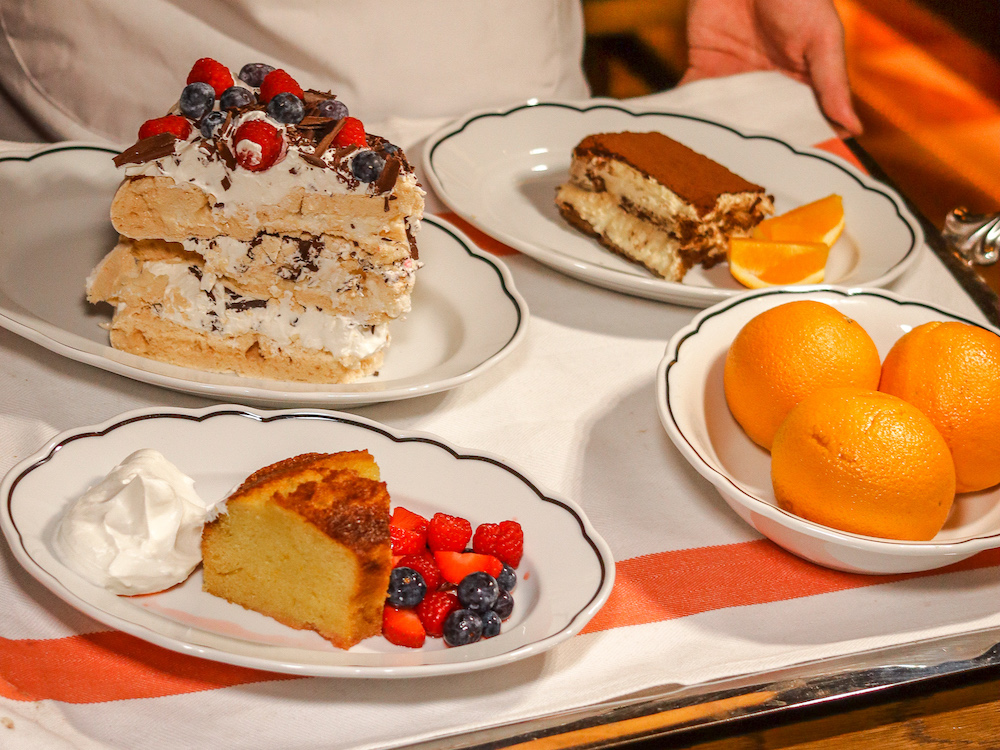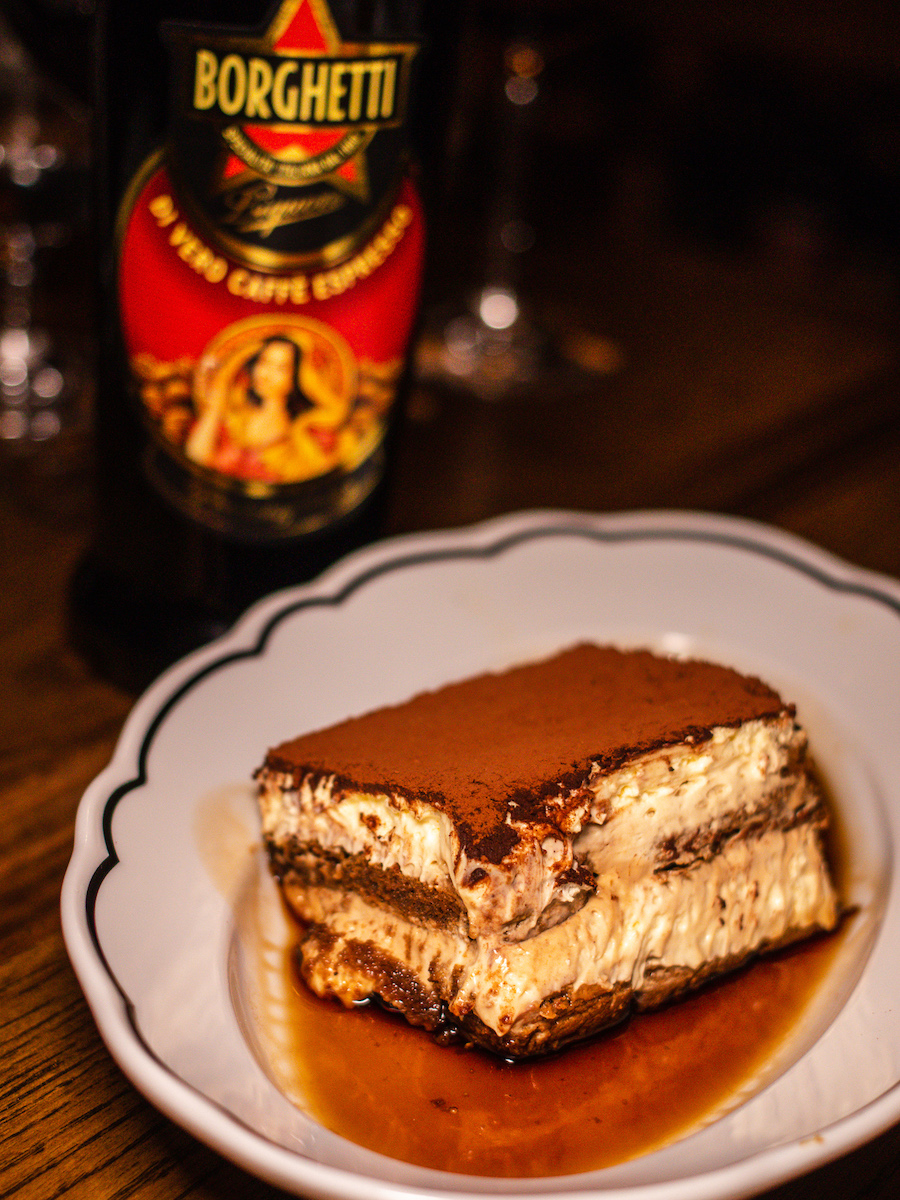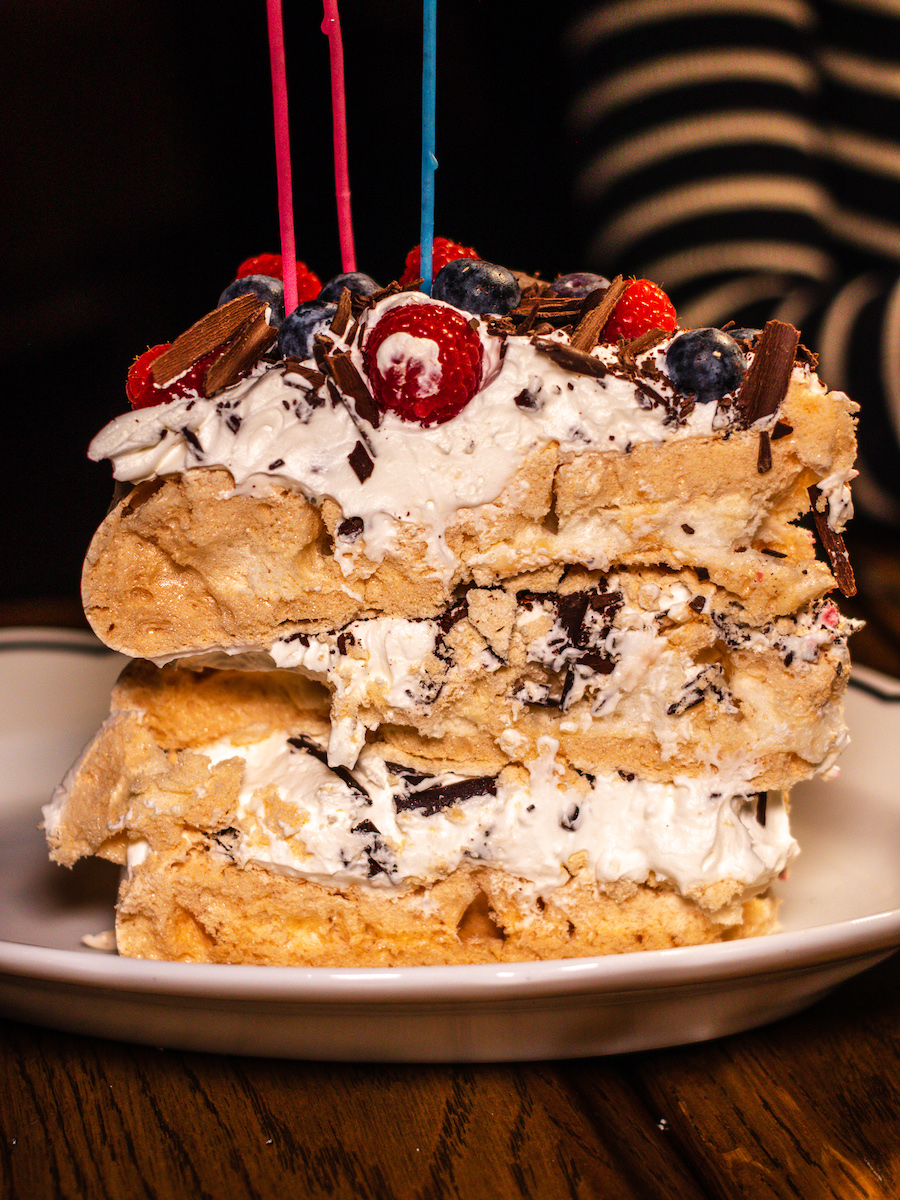 Must-order: Bistecca alla Fiorentina with a side of Fagioli, Pollo al Burro Omaggio a Sostanza, Garganelli omaggio a Cammillo, Meringa
Also worth ordering: Tagliatelle, Pici, Tiramisu, Citrus olive oil cake
Associazione Chianti is part of Black Sheep Restaurant Group – see my reviews of their other restaurants Ho Lee Fook and Fukuro.