October 12, 2017 by Jen Balisi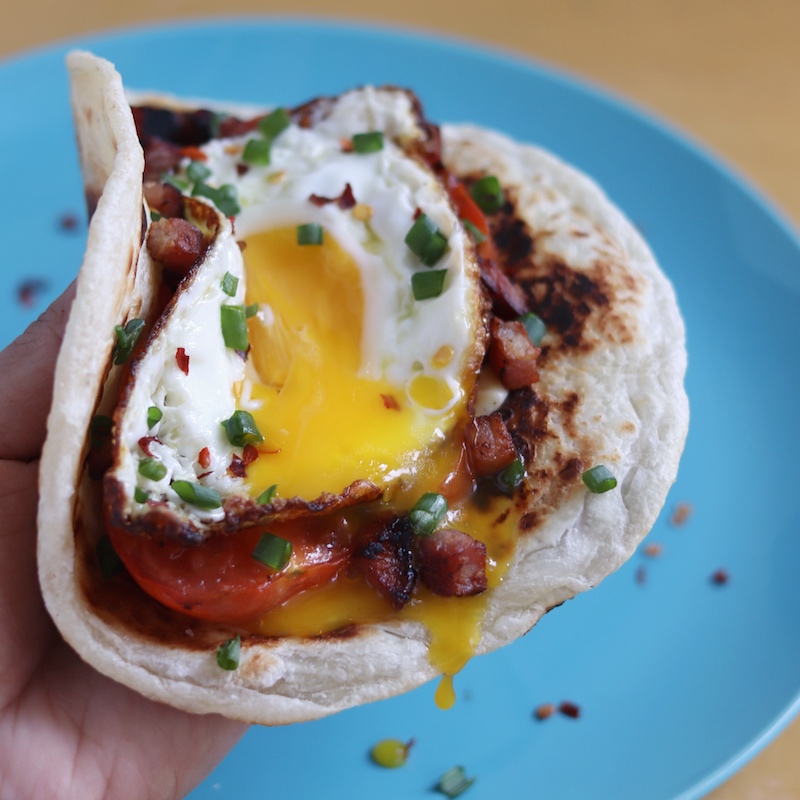 Today is officially my 28th birthday. It feels pretty weird considering I've just made a huge move to the other side of the world, and I'm separated from my family and most of my closest friends. Normally I'd plan a big trip out of the country followed by multiple celebrations for myself across my whole birthday month, but this time others are planning things for me and inviting their friends since I still don't know too many folks here in Hong Kong. It's actually a pretty welcome change from the hyper-planned and borderline stressful life I led in NYC.
Changing for the better is exactly what I wanted to make this move and my 28th year of existence about, which is why I started my birthday by cooking up this breakfast paratha taco and immediately sat down to write the recipe after I finished eating it. I had gotten into a poor habit of letting my NYC social life interfere with writing. Now that I have days to myself in Hong Kong, I'll be cooking up a lot more recipes and posting them here, starting with this one.