August 2, 2016 by Jen Balisi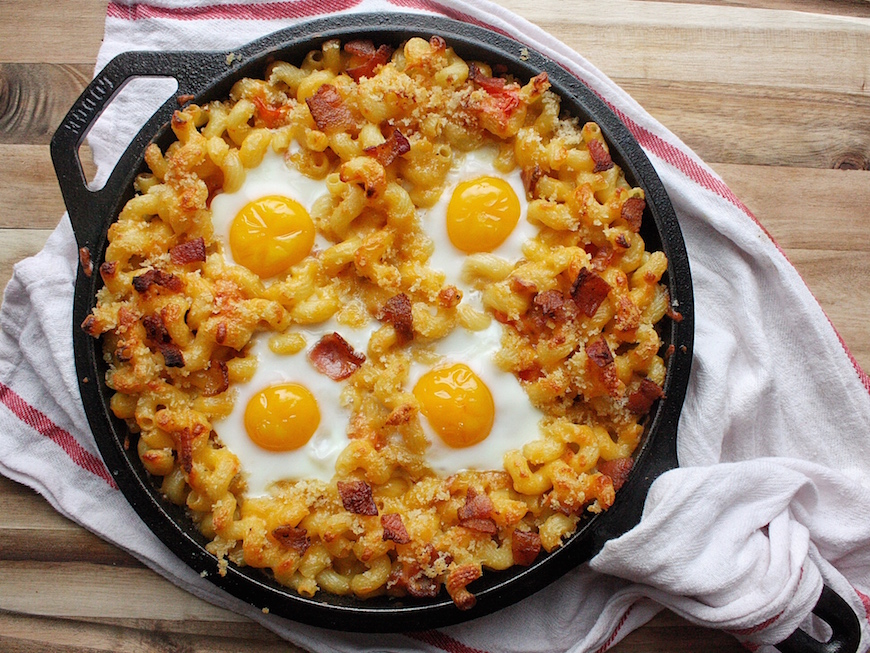 Honestly, can we just take a moment and admire the beauty of this thing? I've had the idea to make Breakfast Mac and Cheese with Baked Eggs for a while, but going out for brunch most weekends had prevented me from getting around to cooking it. Now that I've finally made it though, HOLY is this mac and cheese the perfect dish to add to the homemade brunch rotation. This recipe gives your standard mac and cheese the BEC (that's Bacon Egg and Cheese) upgrade.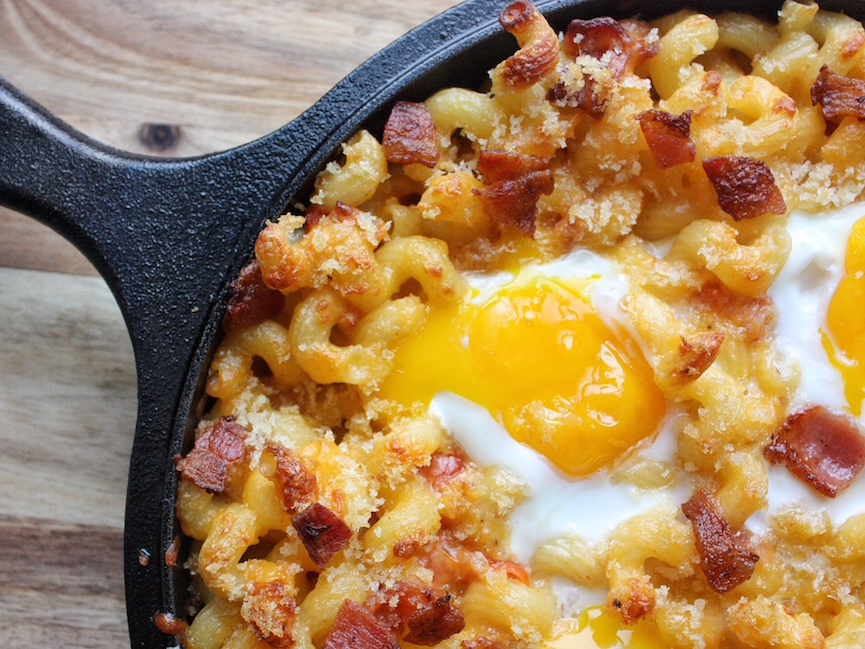 While most versions of breakfast mac and cheese I've seen throw a fried egg on top, I was inspired by shakshuka to instead cook the eggs directly in the mac and cheese so everything melds together into one wonderful masterpiece with runny yolks that you can spread right into your cheesy, bacon-y pasta. I also mixed in roasted grape tomatoes to pair with the bacon and add that perfect cut of acidity to balance out the richness of the dish. You could also try making this with a pesto-mozzarella cheese base or even with buffalo chicken instead – will work on posting recipes for those soon.