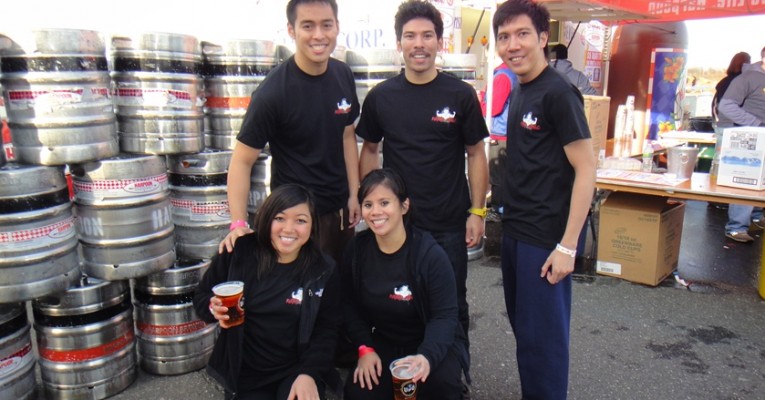 Resolutions, Restaurant Week, and Rugged Maniac
January 4, 2012 by Jen Balisi
I'm afraid I've neglected this guy for a little too long, but with the New Year comes New Year's resolutions, and one of mine is to follow through with everything I start. That includes my new workout regimen, cleaning my room, and of course, updating this blog.
Not that I totally meant to ignore this. Let's just use my job as a scapegoat and say I've been too busy working on stuff like this. In any case, I've obviously still been eating, and have a Foodspotting profile to show for it.
Now on another note, if anyone knows me, they know I love Restaurant Week. I even wrote a guide to it when I first started this blog. Thankfully, it's that time of year again when we New Yorkers have a shot at trying out some great restaurants at pre-fixe prices. I've already made reservations at Ai Fiori for lunch (thank you, MLK day) and SHO Shaun Hergatt for dinner, and plan to go to at least one more place so I can get that $20 statement credit. So you can expect some reviews on those places in the coming month.
Aside from the eating, there's the "No Gut" portion of this blog, which I promise to also write about. I actually did another mud run in Brooklyn in November called Rugged Maniac, and while it was kind of a smaller, ghetto version of Warrior Dash, it was still incredibly fun thanks to some sick obstacles (like dumpster pools and a dead man drop onto a giant cushion) and unlimited beer post-race thanks to Thrillist Rewards. And since it was in Brooklyn = no mountain, so I was actually able to run the entire race despite basically not having worked out for over a month prior to the race (aka the opposite of my Warrior Dash training). In any case, 2 mud runs under our belts has us hooked, so we plan to do Warrior Dash in North Carolina in May (road trip, woooo) and some other races in the summer until we're eventually fit enough to do Tough Mudder?! Maybe?! Regardless, can't wait to see what 2012 has in store. Maybe I'll finally get rid of my gut for good! Stay tuned~