Where to Eat, and Avoid, at Coachella Music Festival
April 18, 2012 by Jen Balisi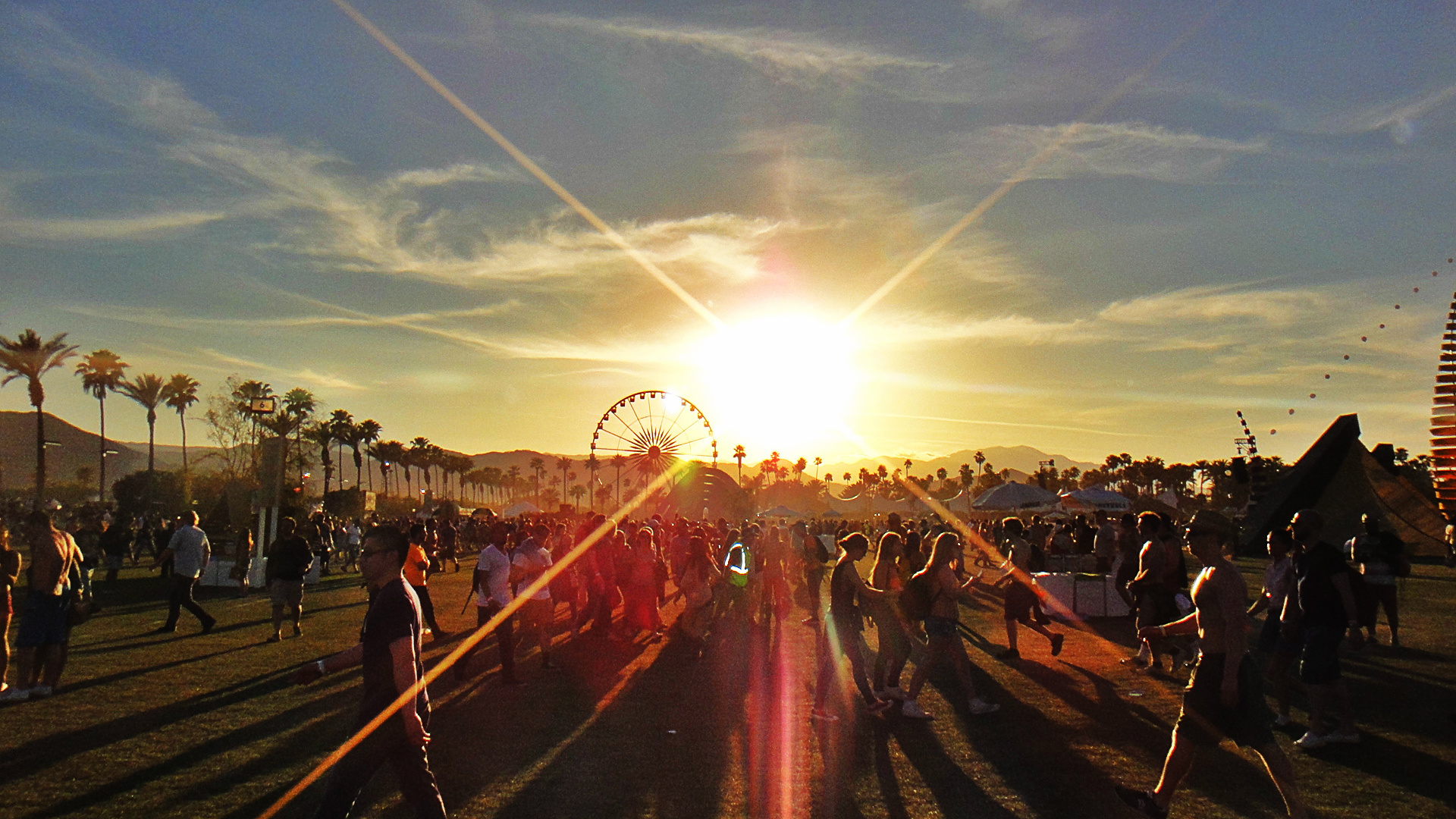 This past weekend, I was lucky enough to be able to fly myself over to California and finally experience the Coachella Valley Music and Arts Festival firsthand. Needless to say, it was utterly amazing, super trippy Tupac hologram included. As an avid music lover, I obviously have my own opinions about who were the best acts, from almost crying after finally seeing Radiohead live for the first time, dancing my ass off to Swedish House Mafia and The Rapture, witnessing St. Vincent perform an entire song while crowdsurfing, thrashing around to At The Drive-In, jumping to the beat of Azealia Banks, and swooning as Jeff Mangum busted out Neutral Milk Hotel material. But I'll leave it to the experts to write up extensive "Best of" lists for those of you heading out to the Indio/Palm Springs/Palm Desert area for the second weekend of the fest.
Since music festivals are notoriously known for ripping people off when it comes to food, I figured that since I had this nice little food blog, I'd provide a few bits of advice on the best spots to spend your money while at Coachella (assuming of course, the food is the same). [EDIT 2/13/14 – Having since been to Coachella twice now, the food largely didn't change the second year around, so take my word that all of the statements below should still hold true for Coachella 2014]
So here is my 9 point guide to food at and around the Coachella Music Festival:
1. Satisfy any pizza craving you have BEFORE you get to Coachella
A slice of pizza is SIX DOLLARS, I repeat, SIX DOLLARS at the festival. And this is for a PLAIN slice of pizza with no toppings. As someone used to the countless $1 pizza spots and $4.50 for a giant slice of the gut-busting pizza in New York, I just couldn't bring myself to spend that much for a thin slice of dough, tomato sauce, and cheese that would leave me hungry in an hour, no matter how good it smelled and even if it was slightly larger than your average slice. You're much better off spending your money on something that will at least provide a good amount of filling protein, which leads me to…
2. The Carne Asada fries in the Heineken Beer Garden by the Outdoor Stage are amazing
A full plate of french fries topped with carne asada beef, beans, queso, guacamole, raw onion, cilantro, pico de gallo, and a side of hot sauce for $9. Enough said.
3. Paying extra money for garlic fries is worth it
There are a few different stands that sell chicken strips which are always a good buy. While there was one stand that served a platter of 3 of chicken strips with regular fries for $8, we went with another stand that served a slightly larger version for $11 and it was worth it solely because of the amazing garlic fries. That said, don't sleep on the $6 beer battered garlic fries either. Yes, beer battered garlic fries. A much better $6 spent than on a slice of pizza you can get anywhere, in my opinion.
4. Every burrito you get will just make you wish you spent your $8 at Chipotle instead
The burritos at Coachella are definitely a good way to go in terms of something being pretty filling for the cost since you've got your carbs, fiber from the beans, and protein from the beef/chicken. That said, the burritos at Taco Bell are definitely better than what we tried at the festival. You've been warned.
5. Beware of "The Noodle Hut" – Unless you really love frozen Trader Joe's food
After getting a craving for Asian, I was happy to find a stand in the Heineken beer garden by the Outdoor Stage called "The Noodle Hut" which served a standard sized paper bowl of noodles with teriyaki chicken for $8. After already paying, we observed them fill the bowl with noodles and plain white chicken chunks then pour a bunch of sauce all over, making me suspicious of just how fake this Asian food would be. After actually eating the thing, I am 95% certain they just took $2 bags of frozen Trader Joe's food, cooked each component separately and served it up at an insane markup. While I love TJ's frozen section, did I really pay $8 for something that's currently sitting in my freezer?
6. A California version of a Philly Cheesesteak tastes NOTHING like a Philly Cheesesteak, but is still a good $9 spent
The "Philly cheesesteak" is a good buy if you're in the mood for a steak sandwich since, let's be real, that's what it really is.
7. The Kogi BBQ Truck was NOWHERE to be found
As a lover of Korilla BBQ, I was really excited to be able to try the original Korean-Mexican fusion truck, Kogi BBQ, since every info blurb from Coachella about food said that the truck would be there. [EDIT: It turns out the Kogi Truck was only available for VIP festival pass holders that year. So if you've got General Admission, don't get your hopes up].
8. Palm Springs has AWESOME brunch spots
If you're staying in Palm Springs, the shuttle stops for the Palms Springs line happen to be right near some really great places to eat in their downtown area. We happened to be staying around the corner from a couple of spots I highly recommend, both of which offered generous portions at affordable prices and saved us having to spend more money on mediocre food at the festival grounds.
When we first checked out the menu at Sherman's Delicatessen and Bakery, we were surprised that a breakfast platter of something like corned beef hash with eggs was $11.25 instead of say, $8.95. Then we realized it included this included a whole bagel and cream cheese as a side. I don't know about you, but I've never heard of this practice and was pleasantly surprised at how much food I got as a result (though I regretted it a teeny bit afterward when I felt like exploding from eating so much). All of the food was really good though, especially the aforementioned corned beef hash which had so much flavor.
Another great spot we found thanks to Foursquare's Explore feature was Pinocchio in the Desert, a great spot that's apparently only open for brunch. While we were initially drawn in by their $4 bottomless champagne deal (yes, only FOUR DOLLARS for unlimited champagne), it turned out that the food was pretty great and also quite affordable, like my half crab meat sandwich pictured above, topped with avocado, thousand island dressing, and bacon. It also came with a "half" salad that was practically full-sized for a total of $10.
Overall, the food was great, the service was awesome, and the entire place had a super fun vibe thanks to drink specials and a waiter who would pull people from their tables to salsa dance every 20 minutes. Our waiter also recognized us since we went 2 days in a row which is always a huge plus.
9. When in doubt, In-N-Out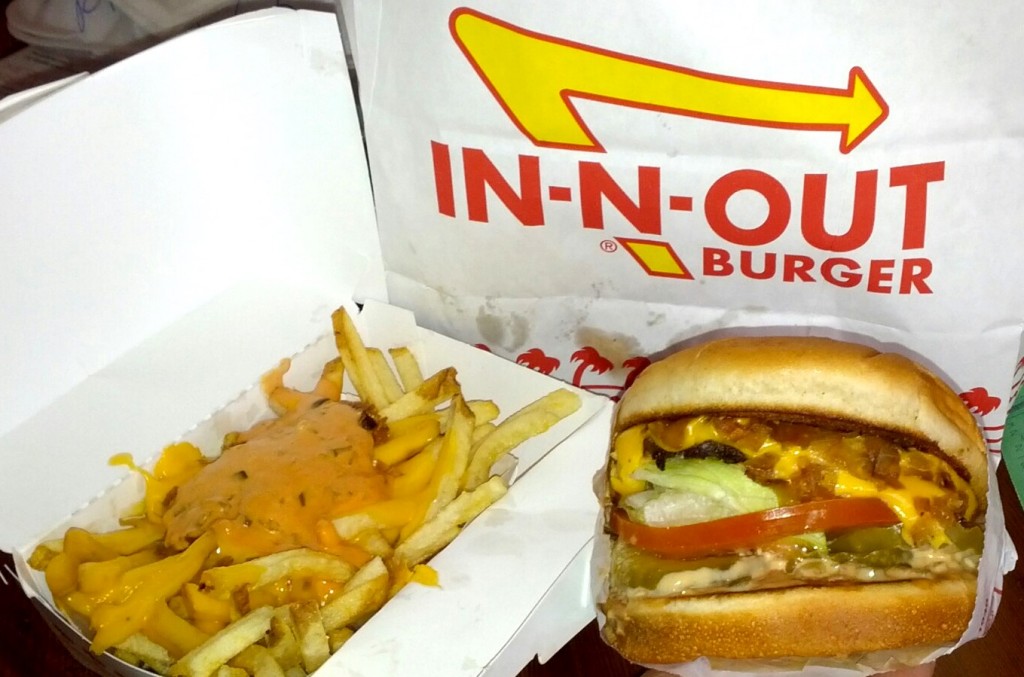 There's one in Indio and one closer to Palm Springs. Need I say more?
Overall, I had an incredible time at Coachella and in Palms Springs. While obviously some of the food was a big miss, there's lot of great local options to keep your stomach happy during the festival. And yeah, the music was pretty cool too. =)