The Best Comfort Food You Can Get Delivered from Seamless in NYC
February 8, 2013 by Jen Balisi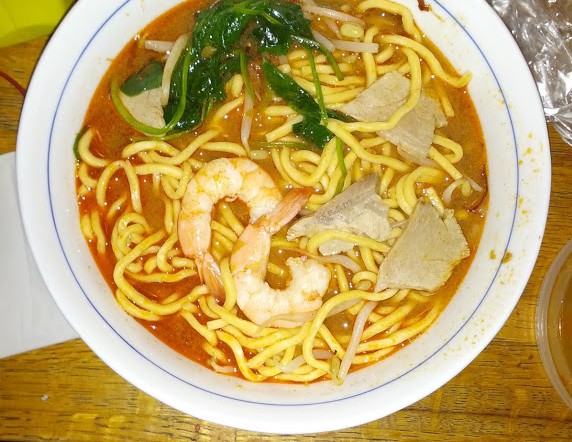 Now I don't know about you, but when I'm hiding out from a blizzard, there's nothing I want more than some good, warm, comfort food, preferably delivered direct to my apartment through Seamless. So since I'm working from home, I'm using my lunch break to write this short guide up and hopefully help out anyone else out there in need of some satisfying food delivered right to your door. Just click on each spot to see if you're located within their Seamless delivery zone. Sorry to exclude, but this primarily focuses on Manhattan and skews toward certain neighborhoods that I know best.
The Best Comfort Food You Can Get Delivered from Seamless
Artichoke Basille's Pizza – It may take up to 2 hours to arrive, but having successfully gotten delivery from them Saturday night when it was also snowing, you can expect to be comforted with a giant pie of this East Village pizzeria's glorious namesake pizza that comes slathered with their creamy, cheesy spinach and artichoke sauce. It's also good when reheated, so a pie is sure to last through an entire weekend of hunkering down. Not a fan of artichokes? Their sicilian pie is also a good choice for a perfect marriage of tomato sauce, cheese, and fresh basil.
Blue Smoke Battery Park / Hill Country Barbeque – For a barbeque craving, Danny Meyer's downtown barbecue outpost serves some finger-licking BBQ as well as really tasty macaroni and cheese that is sure to hit the spot. The Gramercy BBQ restaurant Hill Country's tender brisket and combo plates are sure to hit the spot as well.
S'mac East Village/Murray Hill – What's more comforting than some gooey macaroni and cheese? S'mac makes some of the best in NYC, with everything from a classic All American to buffalo chicken to Napoletana with roasted tomatoes and fresh basil  to Mediterranean with goat cheese and kalamata olives. Go crazy and order a few different "noshes," their smallest size, or survive a few meals with a giant "Mongo" portion.
Mooncake Foods Chinatown/Hell's Kitchen – specializing in Asian-style comfort food, this is a good place for wonton soups, miso-glazed salmon, and Asian-inspired takes on pulled pork sandwiches and the like.
Baluchi's (multiple locations) – If your idea of comfort food is more along the lines of a spicy curry to warm you up or a creamy chicken tikka masala with naan, this Indian mini-chain should fill that need. Order up their $16 combo special for an appetizer, entree, rice, naan, and all the accompanying sauces you need that's enough to last 2 meals.
Nyonya – This Malaysian restaurant's beef rendang wasn't named one of Timeout's 100 best dishes for nothing. The tender beef in a slightly spicy, flavorful sauce is a perfect stew for lining your stomach. Another solid choice is the prawn mee (pictured at the top of this post), a flavorful shrimp-based noodle soup with a rich broth that's got a slight kick. Their roti canai appetizer with a chicken curry dipping sauce is the perfect starter for whatever entree you get delivered.
Xe Lua Vietnamese Restaurant – A nice big bowl of pho noodle soup is a perfect way to stay warm. Xe Lua delivers the noodles and broth in separate containers to ensure the noodles will have the right texture upon arrival, and also includes all the  hoisin, mint, sriracha, bean sprouts, and lime you need. The spring rolls are also a great appetizer.
99 Miles to Philly Greenwich Village/Midtown East – This place serves up some of the city's best authentic Philly cheesesteaks with your choice of American, Provolone, or the classic Cheese Whiz and all the toppings you desire. Add their tasty waffle fries or onion rings for a complete, delicious, comforting meal.