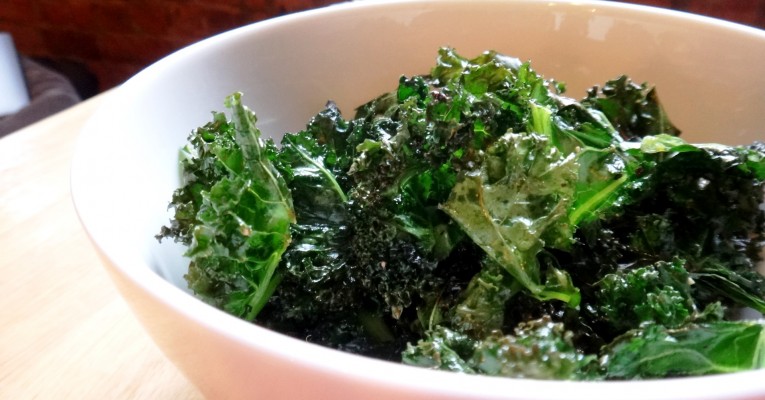 Nix the Bag of Lays with this Homemade Crispy Kale Chips Recipe
January 22, 2014 by Jen Balisi
I freaking LOVE kale. Yes, I will admit that the only reason I started ever eating it was after it became all the rage as a superfood, but the truth is that I don't only eat it because it's healthy – I truly eat it because I like the taste.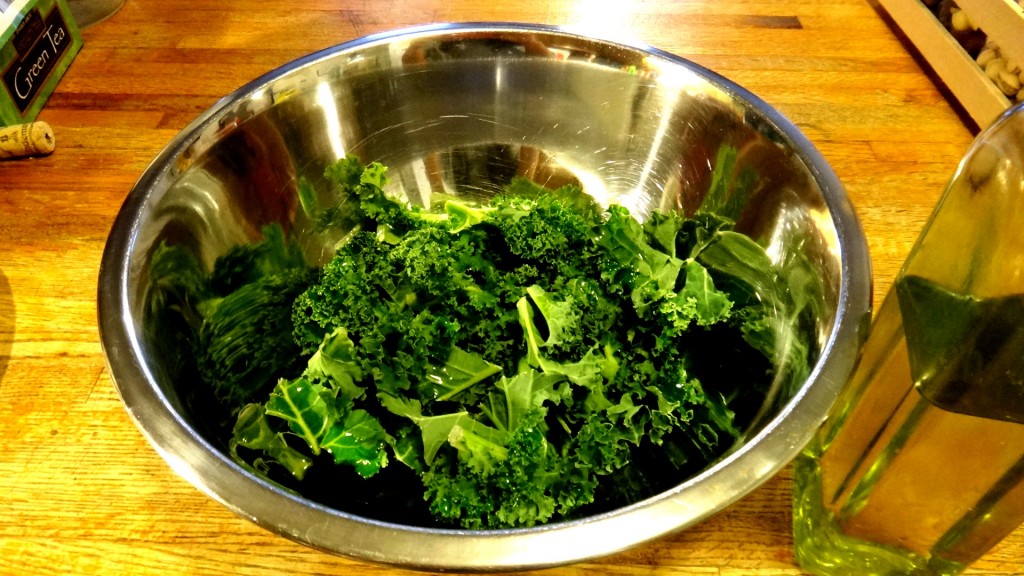 One of my favorite ways to eat kale is as kale chips. While you can buy kale chips for an absurd amount from Whole Foods and gourmet groceries, in my opinion it's better to just make them yourself. Homemade kale chips come crisp, hot out of the oven with a yummy, earthy taste and best of all, they come at about 1/4 of the price. They're also ridiculously easy to make, as you'll see from the recipe at the end of this post.
And of the course, the health aspect of this kale chips recipe means you have nothing to feel ashamed of. The only calories come from heart-healthy extra virgin olive oil, and you still get all of the vitamins and nutrients kale has become famous for, without feeling greasy and terrible the way a bag of potato chips will make you feel.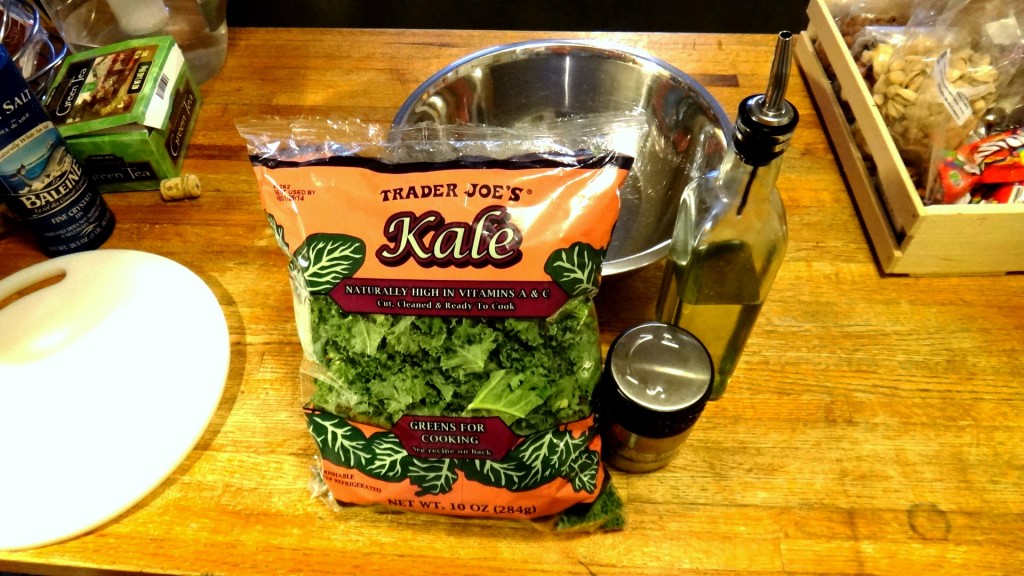 If you have a Trader Joe's or Whole Foods near you, I highly recommend buying a bag of their pre-washed, pre-cut raw kale. While it is cheaper to buy a full head of kale, I've found that the convenience of having it prepped and ready to go is worth it because you can literally pour it into a bowl and start prepping. If you buy a head of kale, you'll need to wash it and dry out every single leaf to make sure you get crispy kale chips, either with a paper towel or by using a salad spinner in small batches…. #aintnobodygottimeforthat
Homemade Crispy Kale Chips Recipe
Easy, low-calorie recipe for creating nutritious, crispy kale chips straight from your oven
Ingredients
1 bunch kale, washed, dried of all water, stems removed, and cut into 1 inch pieces
1 tbsp extra virgin olive oil
Salt to taste
Pepper or your favorite seasoning (optional)
Instructions
Preheat oven to 350 degrees F (175 degrees Celsius)
Place kale into large mixing bowl
Drizzle with olive oil and season to your liking
Massage kale leaves to disperse olive oil and seasoning evenly (using a spoon or spatula will not do the trick - it will require additional olive oil to coat evenly and this will risk soggy chips)
Spread out kale onto a silpat or parchment paper-lined baking sheet - lay out flat so leaves are not overlapping
Baked for 12-15 minutes or until edges are brown, but not burnt
http://indulgenteats.com/2014/01/22/homemade-crispy-kale-chips-recipe/