I Woke Up Like This – My New Favorite Sweatshirt and Dainty Floral Dress
February 8, 2014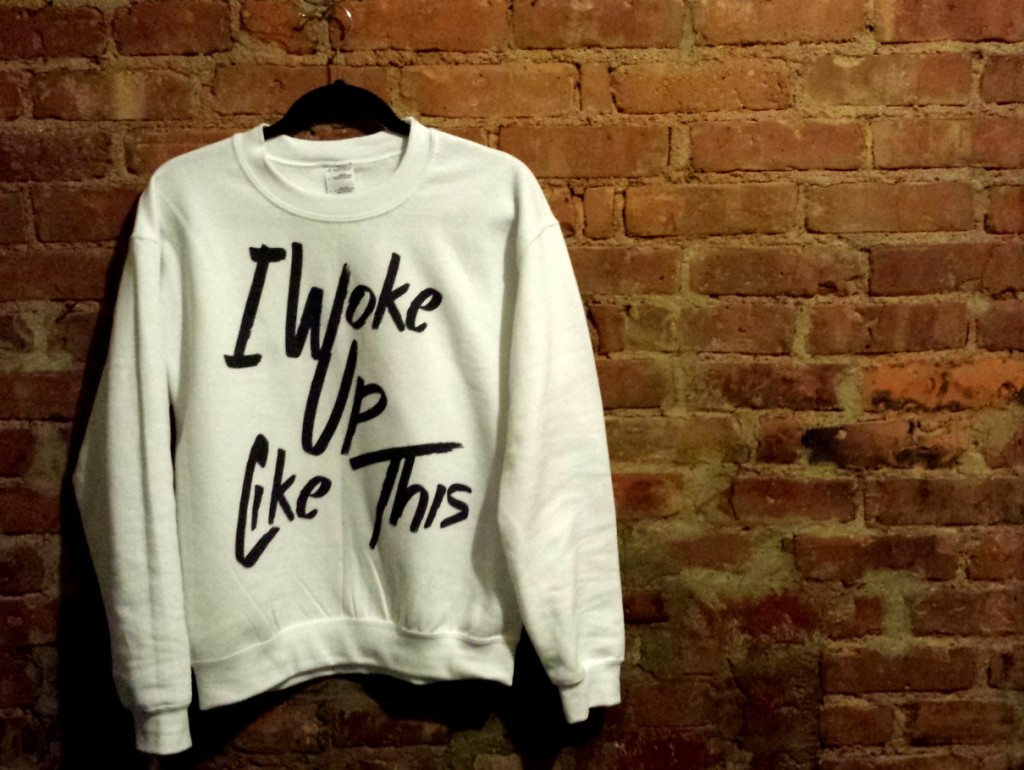 I'd like to introduce you to my new favorite sweatshirt. While I certainly am not Beyonce yet, nor am I flawless, I can at least pretend I am when I'm wearing this. It's warm, cozy, and incredibly soft on the inside made from 100% ringspun cotton. But best of all, sweatshirts are totally acceptable to wear out and about now instead of just on the couch. I like to wear my sweatshirts with a skater skirt for a look that's comfy and girly at the same time, making for a great weekend outfit.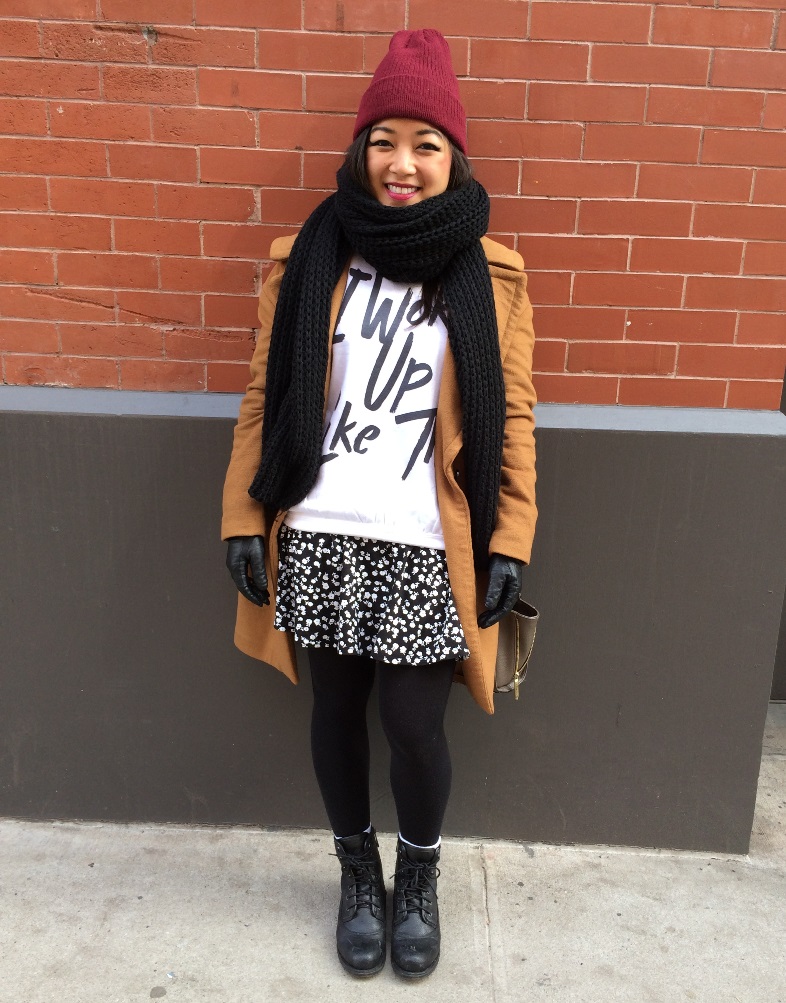 Etsy I Woke Up Like This Sweatshirt | Forever 21 Floral Dress | Zara camel coat (similar) | Nasty Gal Shoe Cult combat boots | Beanie bought off the street (similar) | Long knit scarf from Korea (similar)

Perhaps the best thing about my new favorite sweatshirt is that it goes particularly well with my new favorite dress from Forever 21, which was purchased for a mere 12 dollars and 80 freaking cents. The black and white dainty florals add some pattern to a mostly monochromatic outfit. The dress itself has a halter-style neckline and is wonderfully reminiscent of the 90s. I can't wait until it's warm and I can have this dress as part of my summer wardrobe. Paired with a cardigan or blazer and a nice necklace though, this floral dress can easily be worn in the office through the winter as well, as I did in the picture below (aw yeah that's a #bathroomselfie #noshame).