Molten Lava Hot Cocoa Cookies with Nutella & Mini Marshmallows
December 21, 2016 by Jen Balisi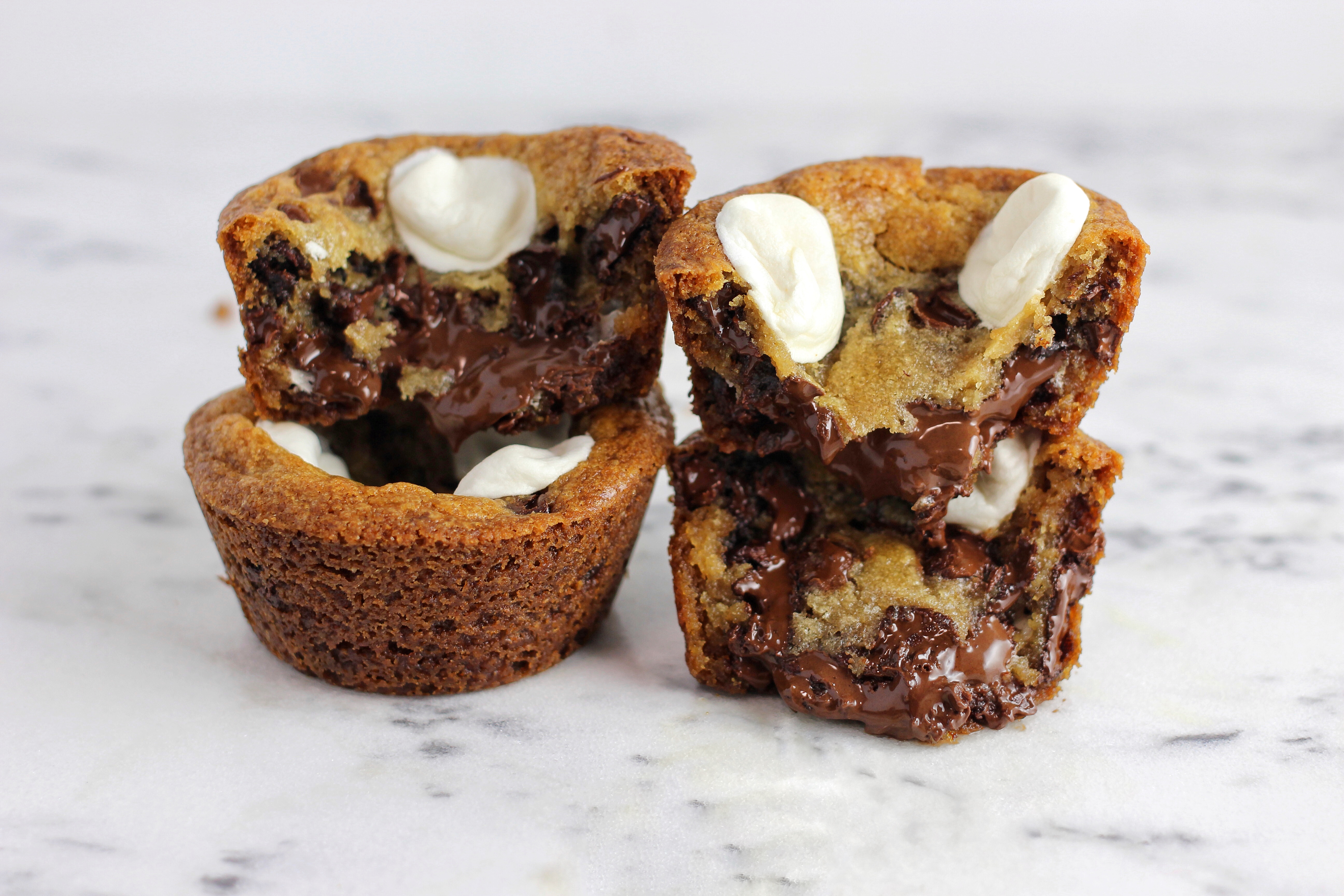 Christmas time means baking cookies for Santa! It's my 2nd year participating in FreshDirect's #12DayofCookies campaign (last year I made super festive red velvet and green tea cookies). This time around, I was inspired by this freezing cold weather to do a play on hot cocoa by making molten lava cookies with a chocolate center and mini marshmallows to mimic hot cocoa, and added some Nutella to the mix because who doesn't love Nutella?
To make things easier for myself, I used FreshDirect's frozen cookie dough as a base, thawing the dough in the refrigerator overnight so it's more pliable. You could easily use any other homemade or storebought cookie dough, and you can also just use the chocolate chips if you're not a fan of Nutella (#blasphemy). Hope you enjoy these cookies!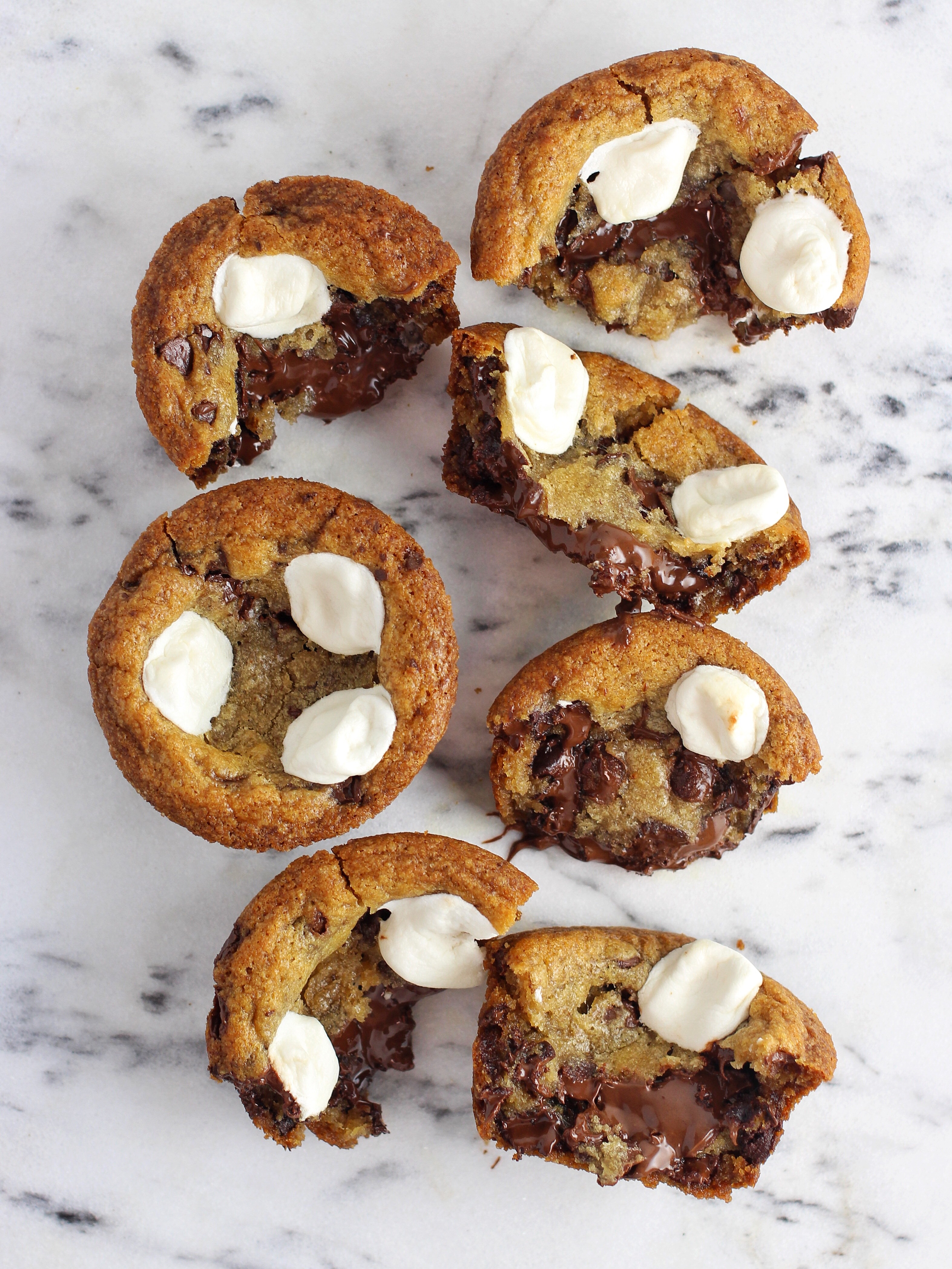 Molten Hazelnut Hot Cocoa Cookies with Nutella & Mini Marshmallows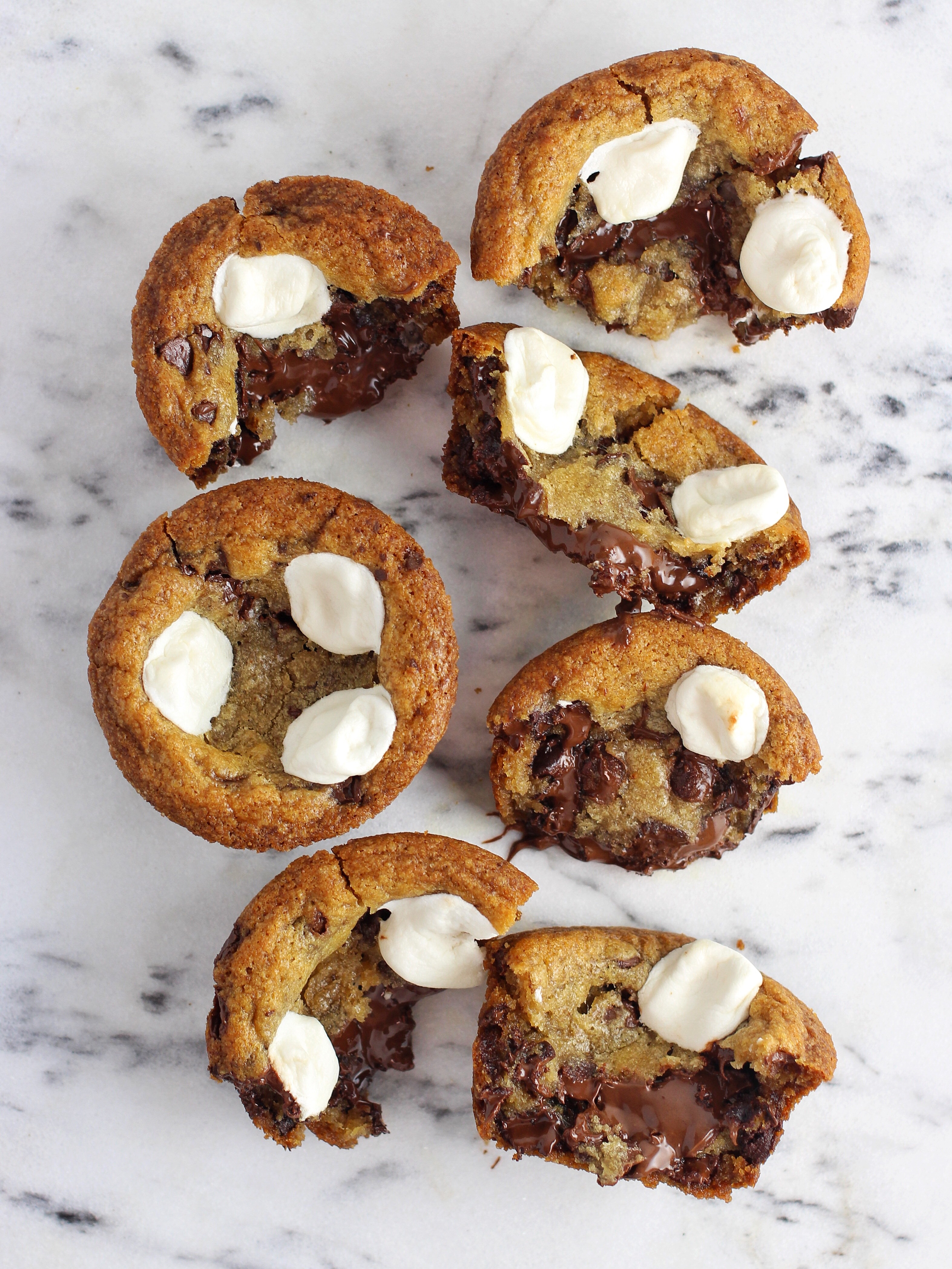 These holiday cookies have a molten chocolate and Nutella center and mini marshmallows to mimic the flavors of hot cocoa.
Ingredients
Instructions
Melt the chocolate chips and Nutella by microwaving for 30 second intervals and stirring until smooth
Line a cookie sheet with a silicon mat or parchment paper, and use a spoon to make quarter-sized dollops of the melted chocolate mixture, leaving space in between each dollop (this will melt in the oven to form the molten lava center of your cookies). Freeze overnight.
If using frozen cookie dough, thaw the cookie dough in the refrigerator overnight.
Preheat the oven to 350 degrees F.
Lightly grease a cupcake tin with cooking spray. Use your fingers to press a slice of cookie dough into the bottom of each space in the cupcake tin.
Remove the frozen chocolate/Nutella chips from the freezer, and place a chip into the center of each cookie. Use your fingers to press another cookie on top of the frozen chip, pressing to seal the edges.
Bake for 6-8 minutes until the cookies begin to turn golden brown. Briefly remove the tin from the oven and press 3 mini marshmallows into the top of each cookie.
Bake the cookies for another 4-6 minutes until the cookies are fully golden brown and the marshmallows have puffed. Let cool, then serve while the centers are still molten.
http://indulgenteats.com/2016/12/21/molten-hazelnut-hot-cocoa-cookies-nutella-mini-marshmallows/