Chef's Club Counter: Eggslut Grows Up into Alvin Cailan's Paper Planes
June 6, 2017 by Jen Balisi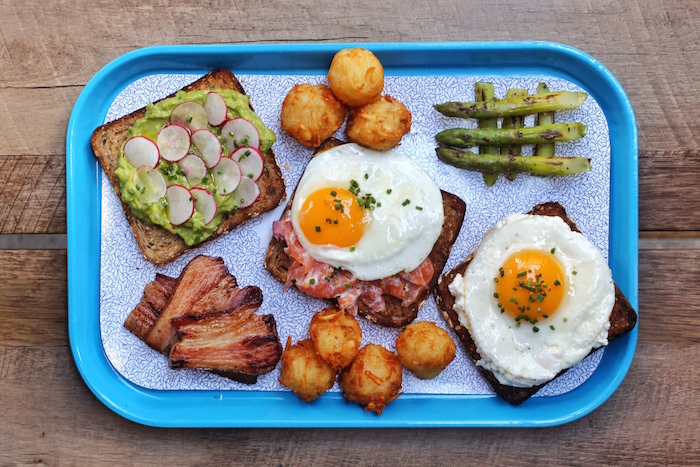 There are breakfast sandwiches at every corner bodega in NYC, but when Eggslut – one of LA's most popular breakfast spots – came to the East Coast by way of Chef's Club Counter, it was a big deal that had everyone talking. For those unfamiliar, Chef's Club Counter is a modern fast-casual spot that curates a limited menu of dishes driven by their selection of esteemed chefs. It's ultimately up to the chef to decide what to feature on the menu, so Chef Alvin Cailan of Eggslut decided to switch things up this June and retire his Eggslut menu in NYC. Instead, he's launched brand new breakfast items under his Paper Planes concept, and the results are highly successful.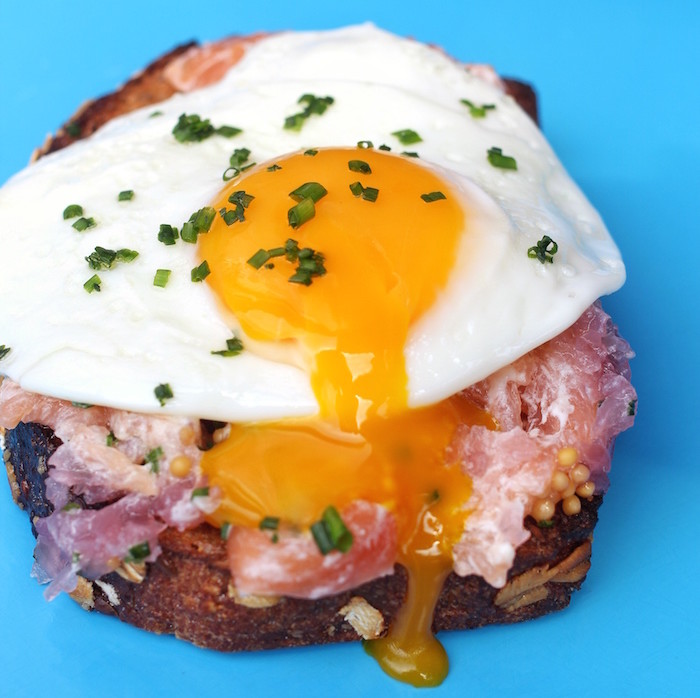 Cailan plans to open Paper Planes as a brick-and-mortar in NYC this fall (he's even moved from LA to NYC for it!). He first introduced the concept at this year's Coachella Music Festival, with a single item of almost pornographic melted raclette cheese over tater tots. While that item is sadly not part of his preview menu at Chef's Club Counter, he has brought a sophisticated yet comforting menu of breakfast items that is sure to please every palate.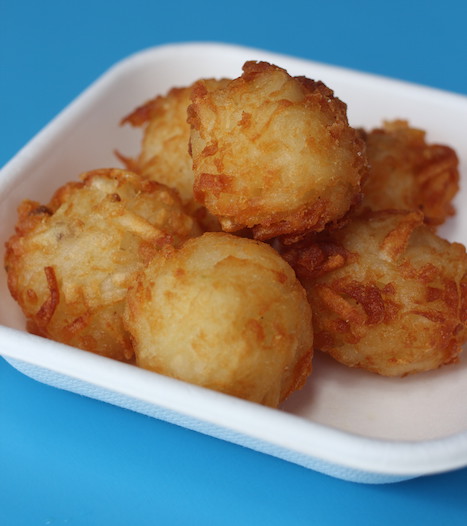 His Paper Planes menu consists of 4 breakfast plates plus sides, ranked starting with my favorite items:
Hash Nuggets – Listed as "Shredded Potatoes, Seasoned with Sea Salt and Onions, Rolled into Bite Sized Portions and Cooked Twice," these babies were so good, they didn't need any ketchup or sauce and you couldn't stop biting into their crispy exteriors encasing soft potato goodness
The Chef – Glorious thick cut bacon served with 7-grain toast topped with fresh ricotta and a sunny side up egg
The Fisherman – An incredibly balanced 7-grain toast topped with smoked salmon spread, a sunny side up egg, red onion relish, pickled mustard seeds and chives
The Butcher – Breakfast sausage links served with 7-grain toast topped with fresh ricotta and a sunny side up egg
The Farmer – Sautéed asparagus served with 7-grain toast topped with fresh avocado spread and a sunny side up egg
Toasts – a variety of breakfast toasts including Ricotta Toast, Avocado Toast, PB&J and Ricotta & Jam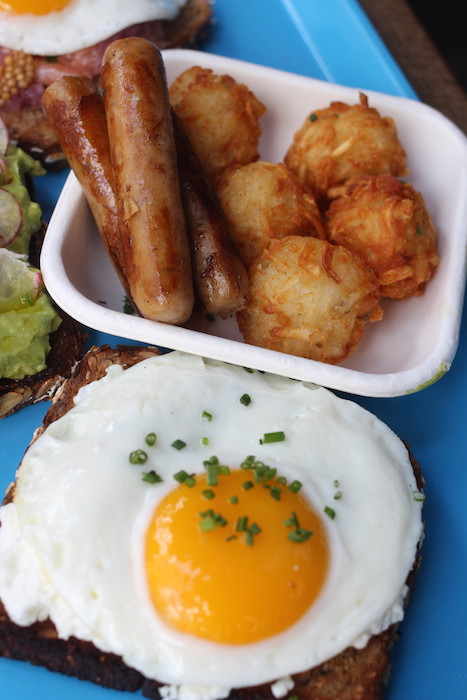 At $10-12 for the breakfast plates, Chef Alvin Cailan's Paper Planes menu is surely pricier than your average bodega breakfast sandwich. But the elevated items and affordable price point relative to your standard sit-down restaurant, coupled with the casual counter service provided by Chef's Club Counter make this a great option for your everyday breakfast, morning meeting, or brunch date. Chef's Club Counter also offers a full menu with lunch/dinner options from other chefs including a burger by Jean-Georges Vongerichten and a STELLAR grain bowl by Linton Hopkins that I would eat for lunch every day without guilt. Full rundown on the non-breakfast items coming soon!