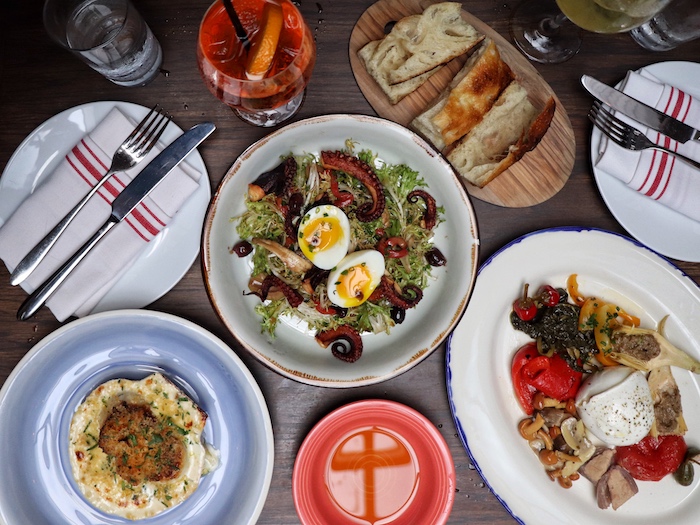 Italian food is probably my favorite cuisine. I would easily eat pasta, pizza, and Italian cured meats every single day if it weren't for the calories. Given how much of it I eat, lately it's been hard for Italian restaurants to truly impress or surprise me, as I've probably already had a better version of that spaghetti pomodoro/tagliatelle bolognese/etc somewhere else. So when I got to try out some delicious dishes I've never had before at Sessanta, a multi-regional Italian restaurant in SoHo, I was actually relieved.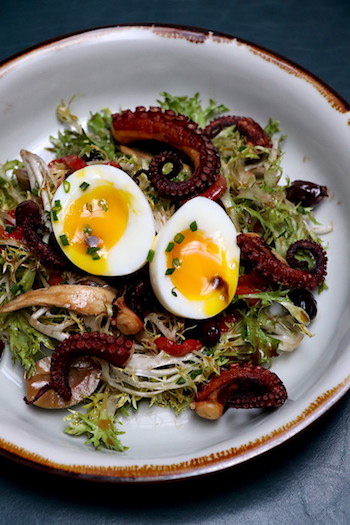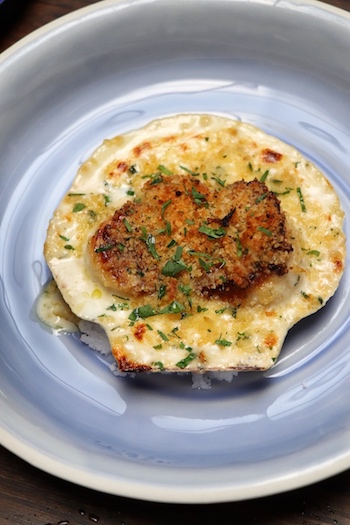 The new menu comes thanks to executive chef Adam Leonti (formerly of Vetri in Philly), who took a seasonal approach to bring a refreshing take on Italian cuisine. Our appetizer course included a classic antipasti with a creamy bufala mozzarella; a gorgeous and balanced crispy octopus salad with frisee, castelevetrano olives, roasted red peppers, and a perfect soft boiled egg; and my favorite of the course, scallop alfredo, with a perfectly cooked scallop bathing in a creamy garlic & Parmesan sauce and toasted breadcrumbs. Why isn't this served at every restaurant?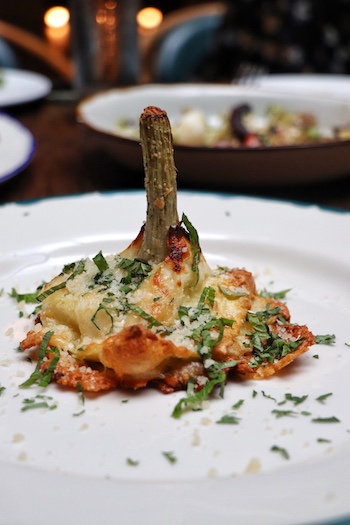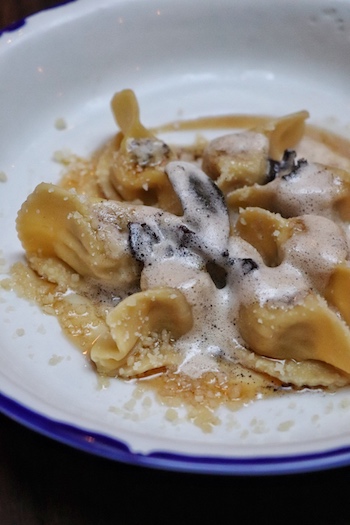 The pasta course was where I was truly impressed, as what looked like the top of an artichoke was dropped on the table. As it turned out, this artichoke was actually baked with lasagna sheets and cheese stuffed between each layer, leaving the artichoke inside tender and the outside pasta crispy. I've never had an artichoke lasagna like this before – it's a must order!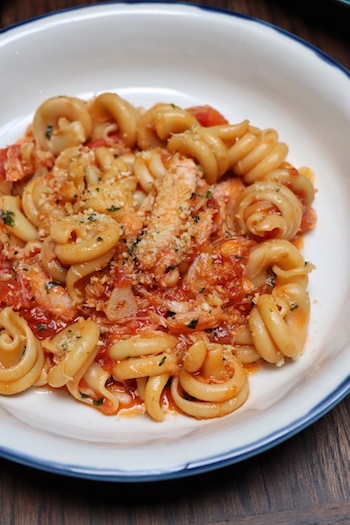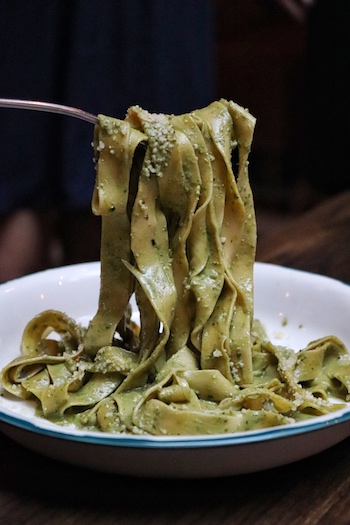 We also had a stellar casoncelli, a stuffed pasta that looks like a piece of candy. It was stuffed to the brim with pancetta (something I've surprisingly never had as a pasta filling before) and coated in an amazing brown butter sauce with crispy sage to add the perfect crunch. The nodi marini with peekytoe crab in a spicy tomato arrabiata sauce and tagliatelle in pesto were also delicious.
While the meal didn't have as big of a focus on mains, we did have a great rendition of a veal chop that had a great char on the outside, yet was tender and flavorful, accompanied by roasted chanterelles. The trout with cockles and wax beans was an excellent option for lighter fare. Overall, I would definitely recommend loading up on pastas and splitting some of the other dishes at Sessanta for a refreshing Italian meal next time you're in SoHo.