Bento by Bessou, Coney Shack & Baked Cheese Haus at Urbanspace's Broadway Bites
October 16, 2017 by Aseah Khan
This past weekend, Michelle and I had the chance to stop by Broadway Bites, Urbanspace's seasonal outdoor market in Greeley Square. We were able to check out some new additions to the market and get our hands on the most popular foods they had to offer. First stop was Bento by Bessou, which offers Japanese comfort food with a modern touch. Their owner Maiko recommended the fried rice balls, which was a trio of chickpea curry, pulled pork and salmon, and the fried chicken bento.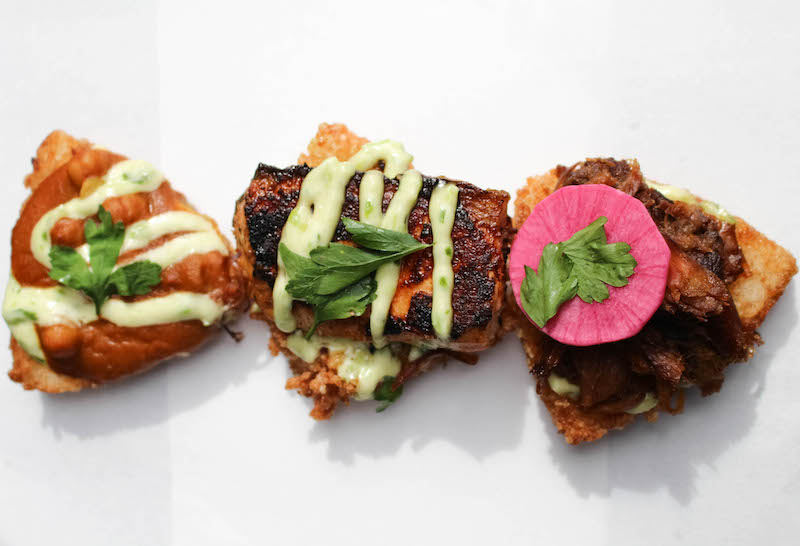 Without contest, the chickpea curry rice ball was the clear winner. Just one bite of it was so invigorating and dynamic in flavor! The curry was savory with a dash of sweetness, which was perfectly balanced by the fried rice. Personally, I think it was quite innovative to fry the rice balls and to pair it with a curry, as it rendered this experience of combining one's ethnicity with that of the American culture. Bessou is primarily a full-service restaurant, so if you want to try a wider range of their menu, check out their Bleecker Street location.
Another recent addition to Broadway Bites is Coney Shack. Michelle and I tried the taco trio and the chicken rice bowl. Each dish was delicious and carried a wonderful blend of flavors that worked well together! The fish taco was my favorite and, in my opinion, the best of the three tacos we got.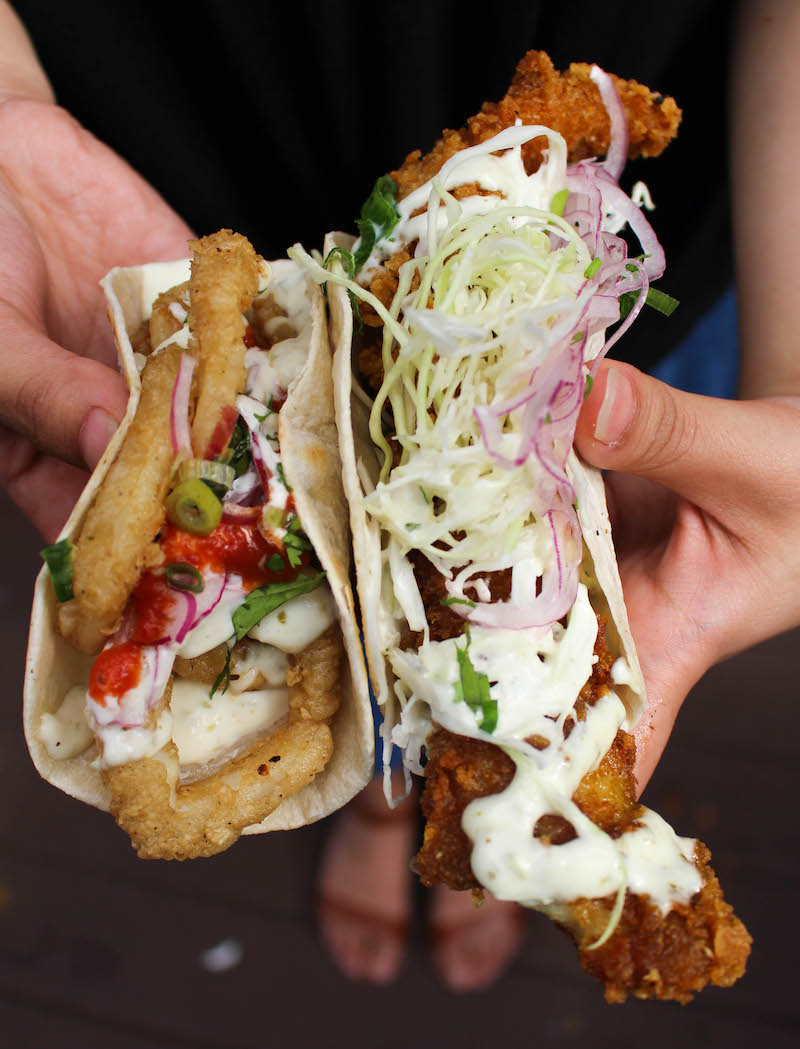 The fish was cooked just right and my favorite part was that it was so tender, almost melting in my mouth as I chewed it. I always think it is quiet difficult to get a good flavor in a fish taco, as either it is too subtle or not present at all. However, Coney Shack's fish was marinated well and you could taste it with every bite. Also, the chicken rice bowl didn't disappoint, as the combination of the various ingredients it consisted of created a delicious yet homey feeling to the dish.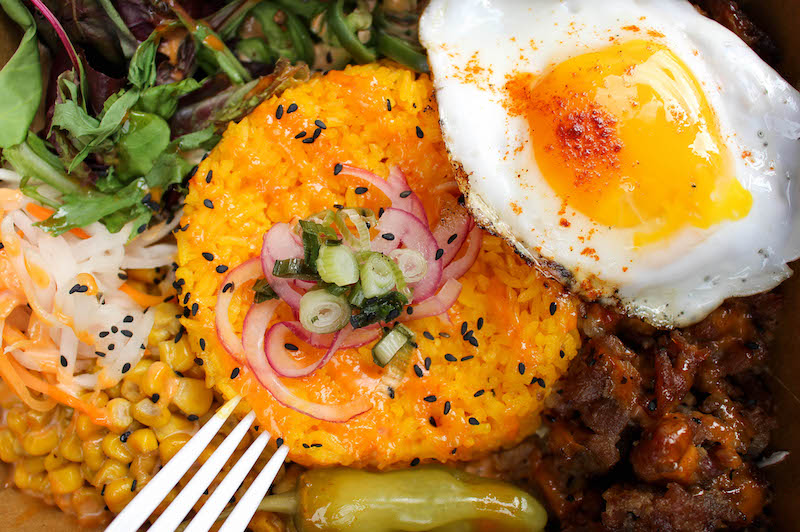 If you feel like you can never get enough cheese, Baked Cheese Haus is the place for you. They use several types of cheese in their main location in Wisconsin, such as garlic and jalapeno, but focus on their Raclette alpine cheese at Broadway Bites. Michelle and I got the traditional and the swiss dog.  Zora, who helps run the stall in the market, started off with a toasted ciabatta and added in the dog. Then she waited for the original alpine cheese to caramelize and added it on top of the base. She finally topped it off with pickles, scallions and more cheese (because why not?). I loved the alpine cheese and the bread together but I think the hot dog itself was on the bland side. However, altogether, the flavors seemed to fit. My advice would be to get the traditional flavor or the ham and eat it while it's hot!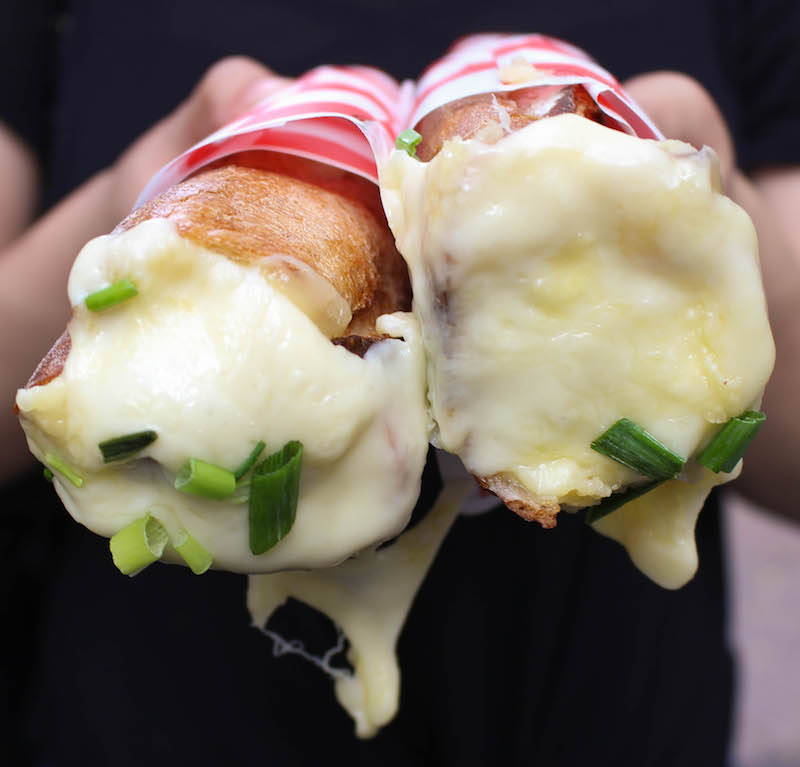 Broadway Bites is open October 4 – November 10 in Greeley Square on Broadway between 32nd and 33rd Street – see the full list of fall vendors
here
.