Urbanspace's Broadway Bites Fall 2017
October 16, 2017 by Michelle Mengo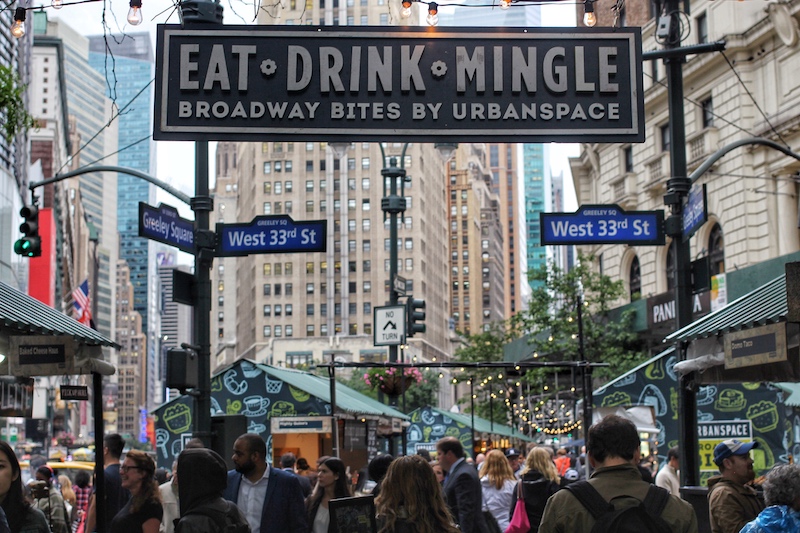 One friend wants Japanese, one wants Chinese and the other wants Mexican. It's a painful process having to choose sometimes, so make things easy and head to Broadway Bites! The outdoor market run by Urbanspace is back in full swing this season, eager to feed you with new and returning vendors (full list below!)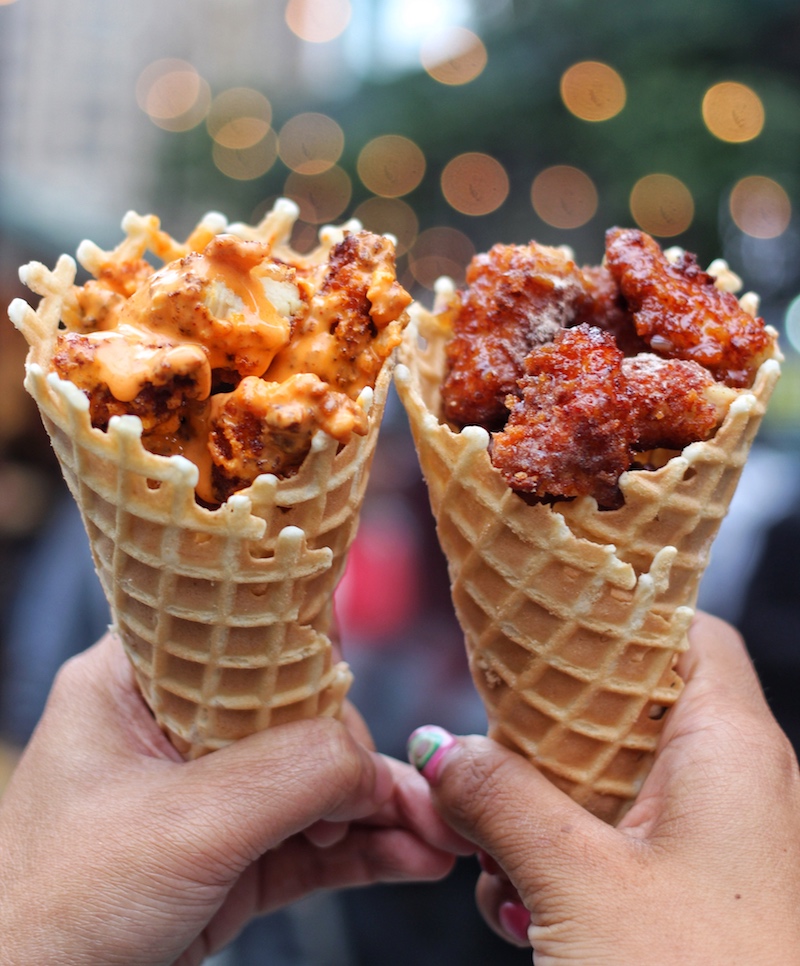 Can I get a YAS for Chick'nCone? Perfect meal in one hand.
It's FINALLY starting to be a little breezy in NYC aka it's the perfect weather to enjoy eating outdoors. Urbanspace has put together a killer list of vendors for Broadway Bites this season, including veterans like Hai Street Kitchen, Jicama "California Street Food", and Melt Bakery, along with newcomers like OCONOMI, and Empanada Papa, and Bento by Bessou (See our review of Bento by Bessou and other vendors here). Broadway Bites is open seven days a week from October 4 – November 10 in Greeley Square on Broadway, between 32nd and 33rd Streets.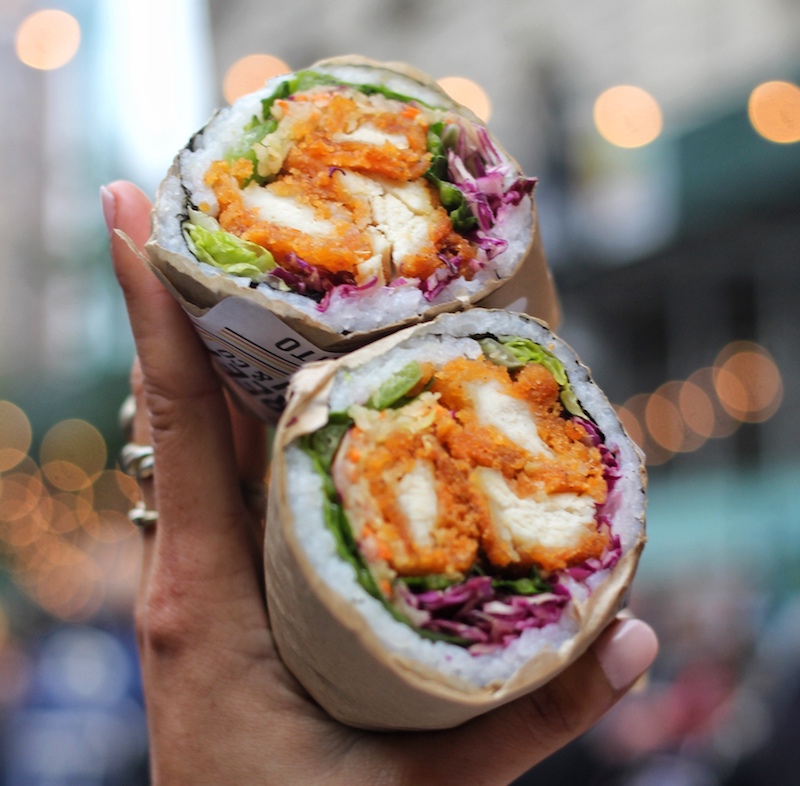 Hai Street Kitchen's burrito is perfect to split! As I know you'll be eyeing a few different places…
Going with friends is a great idea so you can try a little bit of everything but this is also great for grab and go! With so many choices to choose from, I am so sure you will have to make a trip to go back more than once. Don't feel overwhelmed and remind yourself that there are plenty of days to go back. Here is the list of vendors for this fall. Wide range of choices from Mexican, Korean, Taiwanese, Japanese and many more. And I hope you don't make the rookie mistake of not saving room for dessert, but I like to say I have a separate digestive system for dessert. There are great options included in this list as well.
See our full review of Bento by Bessou, Coney Shack, and Baked Cheese Haus here.