May 30, 2012 by Jen Balisi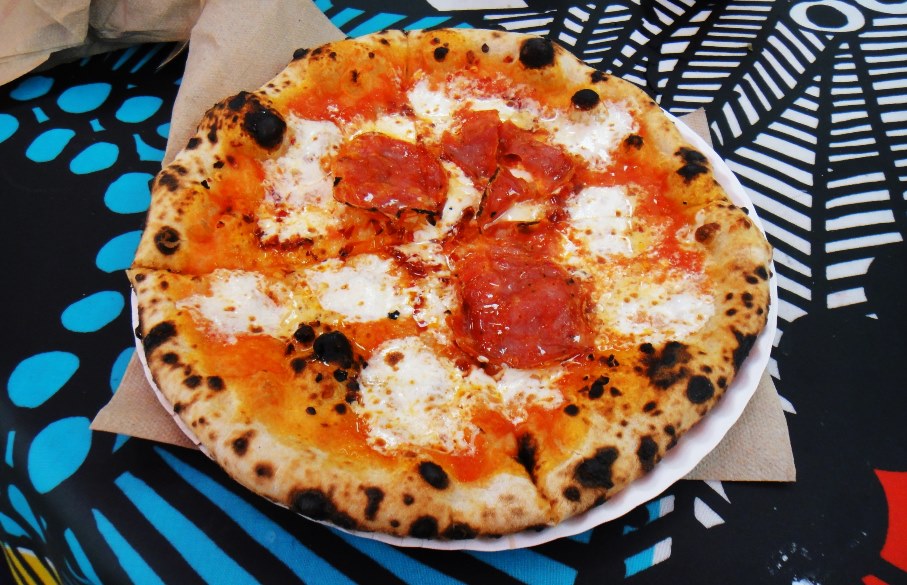 [Note: This post was originally written in 2012 during the inaugural year of MadSqEats, but all of the vendors I mention below are still there and still just as good. Make sure to visit the official site for the most accurate, up to date information on all vendors and opening/closing dates]
Working in Flatiron or Midtown and looking to change up your lunch or dinner routine this week? Then you should definitely make it a point to check out Madison Square Eats before it closes for the season. As I mentioned in one of my earlier posts, nice weather = a lot of great food fairs, and Madison Square Eats is definitely one of them. Located in the empty space next to Madison Square Park where Broadway and 5th Ave. make weird intersections, you'll find a ton of great vendors like some of my personal favorites: Arancini Bros. with their delicious fried rice balls, La Sonrisa who I raved about at Hester St. Fair, Calexico whose street carts in SoHo always have long lines for their delicious tacos and Mexican offerings, Asiadog serving tasty (you guessed it) Asian-style hot dogs, and Red Hook Lobster Pound serving New England lobster rolls, among others. It's actually amazing that they are able to fit not only vendors but a good amount of shaded tables in such a small space, but I guess that's the beauty of this city, huh?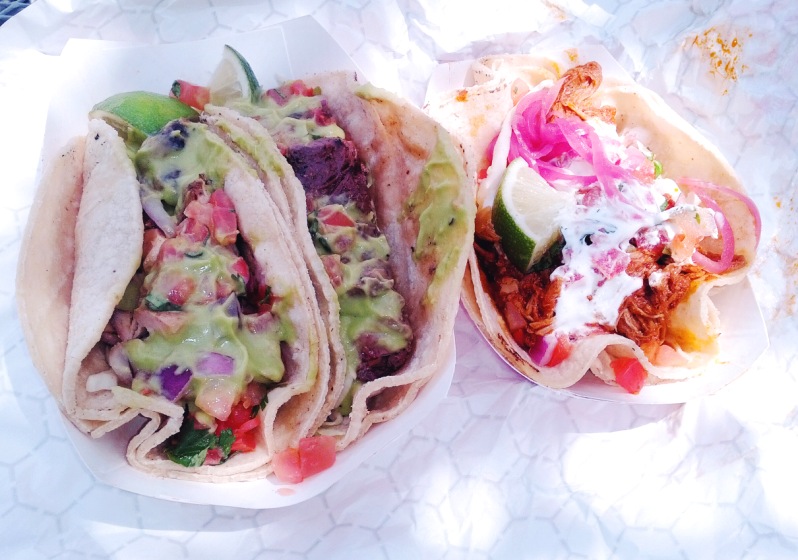 One of the great things about fairs like MadSqEats is that they feature a lot of unique vendors who are located throughout Brooklyn (including some of the ones mentioned above), which makes it really convenient to be able to try out multiple places all in one stop in Manhattan. One place I was most looking forward to trying was Roberta's Pizza, whose Bushwick outpost has become known not only for their delicious pizzas but for their warehouse digs and outdoor patio. We got their signature Bee Sting pizza, which featured tomato, mozzarella, soppressata which is similar to pepperoni, and chili oil, and then given a squirt of honey before being served. The entire flavor combination was absolutely delicious if you enjoy the contrast of sweet and savory, especially with the char on the pizza that was the result of the pizza being held directly over the wood flame during cooking.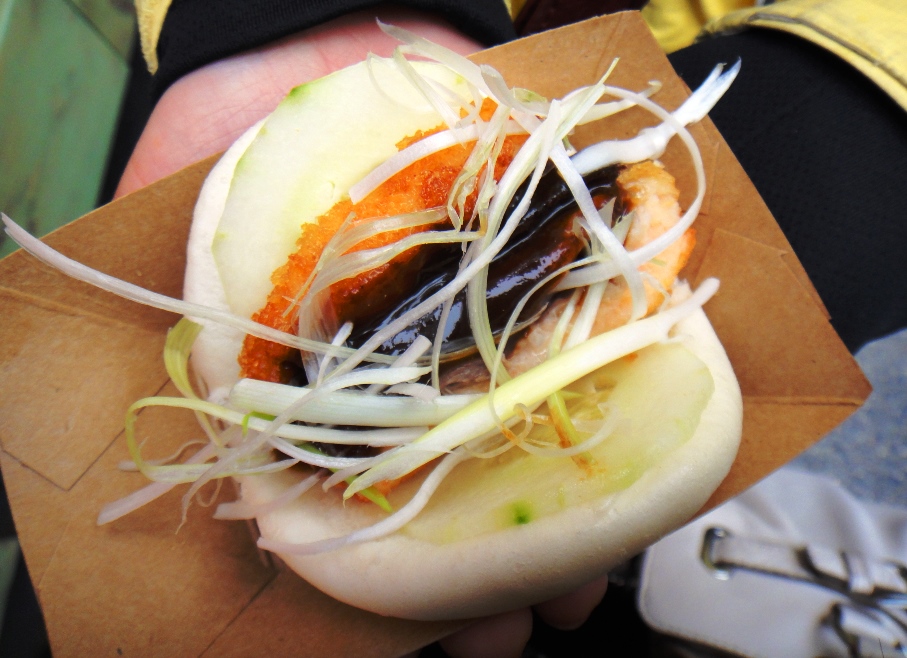 Other note-worthy items we tried were the pretzel dog combo from Sigmund's, whose East Village shop has garnered praise for their authentically German-style gourmet pretzels. The stand at MadSqEats offered an awesome $7 beer/pretzel dog combo ($4 for just the dog), which makes a great pairing, especially with a nice German beer like Spaten. We also had a nice take on the standard duck bun from Hong Kong Street Cart, whose Beijing Ya bun featured both fatty duck and crispy minced shrimp in a steamed bun. All in all, with so many offerings at MadSqEats, you really can't go wrong in finding something to suit your taste buds, so get over there before they close up on May 31st and try out something nom-worthy.